Hyundai welcomes Australia's National Hydrogen Strategy.
Hyundai Motor Company Australia (HMCA) welcomes this week's announcement of the National Hydrogen Strategy led by Chief Scientist, Dr Alan Finkel, and approved at the recent Council of Australian Governments (COAG) meeting.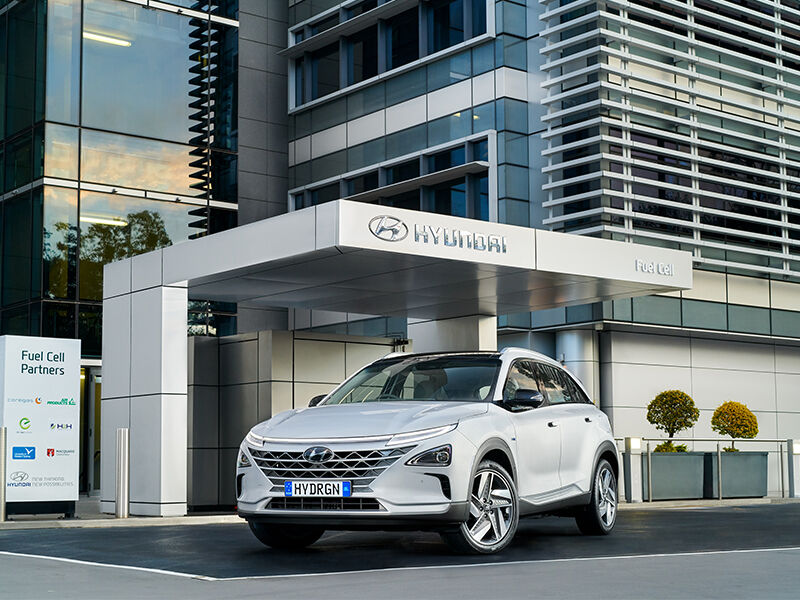 The National Hydrogen Strategy is a key part of Australia's development of a clean hydrogen sector and sets a pathway to capitalise on opportunities such as hydrogen-powered transportation.
"We welcome the National Hydrogen Strategy and the vision it sets for a clean, innovative and safe hydrogen industry that will deliver economic, environmental and social benefits to all Australians," said Mr Jun Heo, Chief Executive Officer, Hyundai Motor Company Australia.
"Hydrogen-powered transport is recognised as a significant opportunity for Australia," said Mr Heo. "HMCA has been actively working to support hydrogen mobility projects in this country since 2014, when we commissioned Australia's first hydrogen refuelling station based at our headquarters in Macquarie Park, Sydney. We also imported the first hydrogen-powered vehicle to be permanently based in Australia, the ix35 FCEV.
"Throughout this time we have supported two hydrogen refuelling projects based in Brisbane and Canberra through our commitment to supply our new-generation fuel cell vehicle, NEXO, which will launch in Australia in 2020."
The NEXO is the first fuel cell vehicle to be certified to Australian standards and demonstrates HMCA's long-term commitment to introducing hydrogen-powered transport to Australia. Full national deployment of the vehicle is dependent upon the availability of a hydrogen refuelling infrastructure, which the National Hydrogen Strategy aims to address.
National Hydrogen Strategy investment will be critical to scaling up hydrogen refuelling stations and thus enabling more Australians to enjoy the range and refuelling time benefits of fuel cell vehicles.
HMCA looks forward to working closely with Australian governments on the implementation of the National Hydrogen Strategy as part of our national and global vision to realise an environmentally-friendly transport future.