Hyundai Motorsport WRC Preview: Round 10 - Acropolis Rally
Hyundai Motorsport heads to Acropolis Rally (September 7-10), round ten of the FIA World Rally Championship (WRC), with the target of extending its run of consecutive podiums.
Thierry Neuville/Martijn Wydaeghe are looking to continue their streak of top three finishes at a rally where they secured victory in 2022.
Dani Sordo/Cándido Carrera are back behind the wheel of the Hyundai i20 N Rally1 Hybrid for the first time since Kenya, with Esapekka Lappi/Janne Ferm completing the line-up.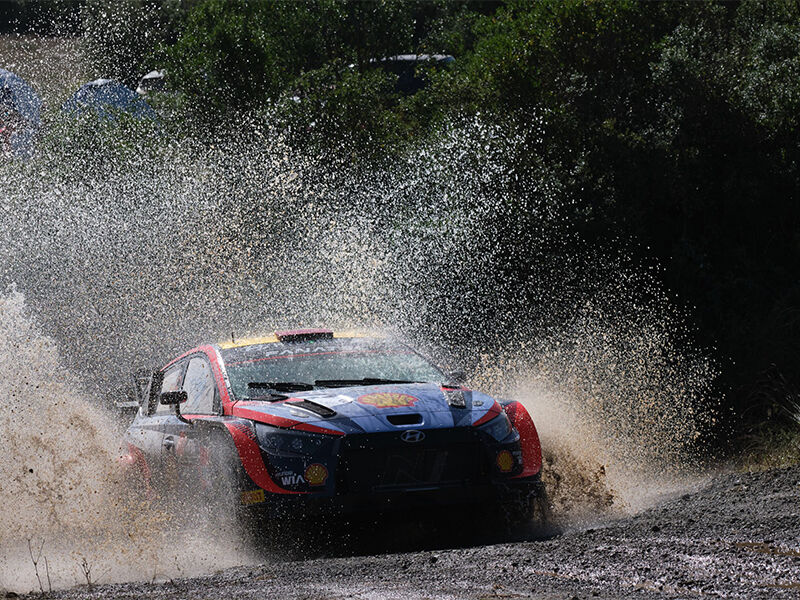 Hyundai Motorsport will be going for gold at Acropolis Rally following consecutive top-three finishes in Estonia and Finland. The gruelling gravel event is the tenth round of the 2023 FIA World Rally Championship (WRC) and takes place this week (September 7-10), with the Service Park based in Lamia, Greece.
One of the most unique and exhilarating events on the calendar, Acropolis Rally featured in the WRC's inaugural season and quickly established itself as one of the most challenging rallies for both crew and car. The rough and rocky mountain roads, paired with this year's scorching hot temperatures, are sure to produce an even tougher competition than usual; tailored suspension and ride heights will be essential in preventing cars from sustaining rally-ending damage.
Last season, Hyundai Shell Mobis World Rally Team expertly navigated the abrasive gravel stages to claim a historic 1-2-3 finish, with Thierry Neuville/Martijn Wydaeghe on the top step and Dani Sordo/Cándido Carrera rounding out the rostrum in third. It was a dominant display by the Hyundai i20 N Rally1 Hybrid, carrying its crews to nine stage victories and 22 top-three stage finishes. Both the Belgian and Spanish pairings will be hoping the success of 2022 will inspire another strong result this time around.
The team's third crew in the line-up, Esapekka Lappi/Janne Ferm, have contested the Greek event previously in both WRC and ERC, with a best result of fourth place in the latter series. The duo has also displayed strong pace at this season's pervious gravel rallies and will be hoping to emulate that performance and bounce back after a disappointing Rally Finland.
Special starts
Acropolis Rally is renowned for its unique and impressive super special stages which kick-off the event in style. The 2023 edition will commence in front of a new scenic backdrop, as the crews take on a 1.48km seaside stage on Thursday evening. 14 lengthy stages will follow, with the entire itinerary covering a total distance of 307.89km, with three clear splits in surface conditions.
Thoughts from the co-driver's seat
Greece is home to some of the most demanding stages on the calendar for co-drivers. However, the often-overlooked road sections also pose a challenge in the heat of the Mediterranean sun, as Ferm explains: "There are many long road sections at Acropolis Rally, so you need to stay focused throughout the whole day, even between stages. This is made harder when you have high temperatures, as it can be quite exhausting in the car. But I have actually always liked the hot rallies, so for me and Esapekka the heat is not something we are too worried about."
Hyundai Motorsport Team Principal Cyril Abiteboul said: "Following a podium in Finland and a dominant performance here last year, we are feeling confident for Acropolis Rally. An exciting battle for Teemu on Rally Finland's Sunday showed how competitive the Hyundai i20 N Rally1 Hybrid has become, and Thierry's success in second shows that we are getting closer to our goal. Nevertheless, we continue to push the limits to keep developing the car and close the gap to Toyota. Our dream for this weekend is ultimately to have a repeat of last year's results; at a minimum we are targeting all cars finishing in the top five."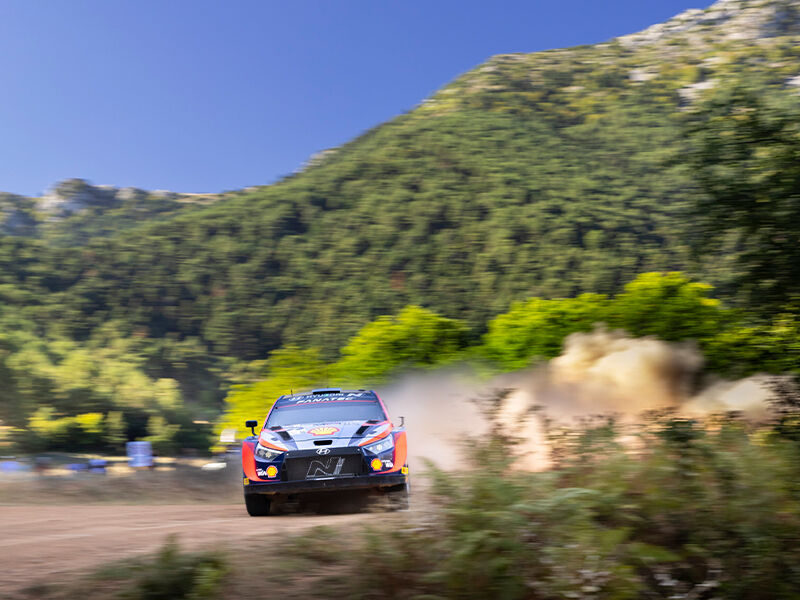 Crew Notes: Thierry Neuville/Martijn Wydaeghe (#11 Hyundai i20 N Rally1 Hybrid)
Belgians target a third consecutive podium finish.
Neuville only nine points behind second in the drivers' standings.
Neuville said: "I would rate Acropolis Rally as one of the harder events on the WRC calendar. It's a bit of an endurance race across three days, three different areas, three different types of stages, which all feature rough conditions and hot temperatures. You need reliability, a strong car and the right setup for every challenge; if you can be comfortable in the car in every circumstance, it's easier to go fast. Last year, we were much stronger than our competitors, so we were able to secure a 1-2-3. It was a great achievement for the whole team, for the brand, and for us drivers as well; being a part of the 1-2-3 for Hyundai Motorsport – our first – was an amazing feeling. Hopefully it is something we can repeat."
Crew Notes: Esapekka Lappi/Janne Ferm (#4 Hyundai i20 N Rally1 Hybrid)
Finns searching for redemption after retirement from home event.
2023 will mark the crew's second Acropolis Rally start in WRC.
Lappi said: "After Safari Rally Kenya, Acropolis Rally is the toughest event of the season. It hasn't been too gruelling in previous years as they have made a lot of repairs to the roads. However, it is either really tough or very hot, and sometimes it's even both, and that is what makes this rally special. It's very demanding for the tyres and brakes, and the drivers as well, as we have to keep hydrated. You need to stay out of trouble and try to keep the car on the clean lines to get maximum grip all the time. The goal is to make it onto the podium. That's where I want to be on Sunday, so this needs to be what we push for."
Crew Notes: Dani Sordo/Cándido Carrera (#6 Hyundai i20 N Rally1 Hybrid)
Duo back in the Hyundai i20 N Rally1 Hybrid for the sixth time this season.
Spaniards looking to repeat last year's podium finish.
Sordo said: "Acropolis Rally is really rough, which is becoming more typical for these types of gravel rallies. In general, there is a lot of grip because the surface is quite hard on the tyres. Usually we run the car a little higher in Greece than at other events because of the surface and the stones. It's not a big change, but it just gives a little more protection to the car. We are expecting hot weather which will also add to the challenge. However, we don't have any particular preparations for this, we just need to drink a little bit more water and battle through it. It would be amazing this year to repeat our 1-2-3 finish from last season, but our goal is to just get the best out of the car, keep it clean and score as many points as we can."
Weekend at a Glance
After shakedown on Thursday morning, Acropolis Rally starts that evening with the brand-new 1.48km EKO Super Special Stage.
Friday will open with the scenic SS2 Loutraki 1 (18.10km), a stage set amongst Greek mountains and dirt tracks followed by SS3 Pissia (16.43km), a second loop of Loutraki, SS5 Livadia (21.03km) and SS6 Elatia (28.32km) to close the day.
Saturday's running will consist of six stages, including two passes of the weekend's longest challenge: Karoutes (28.49km).
Three final tests on Sunday, including the 19.77km SS15 Grammeni 2 Power Stage, will bring the event to a close.