Hyundai Motorsport
WRC Round 3.
Rally México report.
Hyundai Motorsport has secured its third podium result of the 2020 FIA World Rally Championship (WRC) as Rally México was brought to an early conclusion
Ott Tänak picked up his second runner-up result in a row after another competitive performance in the Hyundai i20 Coupe WRC
Thierry Neuville salvaged some points for the team's manufacturers' championship after re-starting the rally following electrical problems
Hyundai Motorsport has taken its third consecutive podium finish of the 2020 FIA World Rally Championship (WRC), as Rally México was brought to an early conclusion at the end of Saturday's scheduled itinerary.
Organisers opted to bring forward the end of the rally in the face of fast-changing travel restrictions connected with the global COVID-19 virus outbreak, a decision fully supported by Hyundai Motorsport. With 20 of the scheduled 24 stages completed since Thursday – SS8 (Ortega 2) was cancelled on Friday – full championship points have been awarded.
Estonian crew Ott Tänak and Martin Järveoja picked up their second consecutive runner-up finish for Hyundai Motorsport in their first full gravel event in the Hyundai i20 Coupe WRC. The pair demonstrated impressive pace over the weekend – taking six stage wins – and would almost certainly have been in victory contention were it not for a small mistake on Friday morning's loop.
Thierry Neuville and Nicolas Gilsoul were forced to relinquish their battle for the Mexican podium yesterday with electrical problems. Similar gremlins recurred on Saturday's opening loop, but the Belgians battled valiantly in a bid to secure points for the team's manufacturers' campaign.
What would become the final day of the rally covered nine stages over a distance of 133.74km – the longest day of the event. A repeat loop of Guanajuatito (24.96km), Alfaro (16.99km) and Derramadero (21.78km) was followed by two more runs through the Autodromo Shell V-Power stage and the 1.62km Rock & Rally León.
The two remaining Hyundai Motorsport crews added more stage wins to their respective tallies with Neuville leading a team 1-2 in SS14 (Alfaro 1) and SS19/SS20 (Autodromo Shell V-Power). Tänak did the same in SS17 (Alfaro) and SS18 (Derramadero). All in all, Hyundai registered 15 fastest times across three crews in Mexico this weekend, underscoring the potential the team had to fight for victory.
The final result sees Hyundai Motorsport cement second place in the manufacturers' table on 89 points, with Neuville/Tänak third and fifth respectively on the drivers' standings.
Crew Notes: Ott Tänak/Martin Järveoja
(#8 Hyundai i20 Coupe WRC).
Second consecutive podium for Hyundai Motorsport
Result equals team's best result in Mexico and sees Tänak jump to fifth in the drivers' table
Tänak said: "I am pleased to add another second place to my results for Hyundai Motorsport. I feel that I have pushed as hard as I could this weekend, my first proper gravel rally with the team and in the Hyundai i20 Coupe WRC. We had the performance to win this weekend; the incident on Friday morning was my mistake, and I accept full blame for that. We then just tried to get the most out of the rest of the event, and could slowly, slowly make up time and positions. It's been a demanding event for many reasons, and mentally quite tough, but we have another podium to our name, which is good."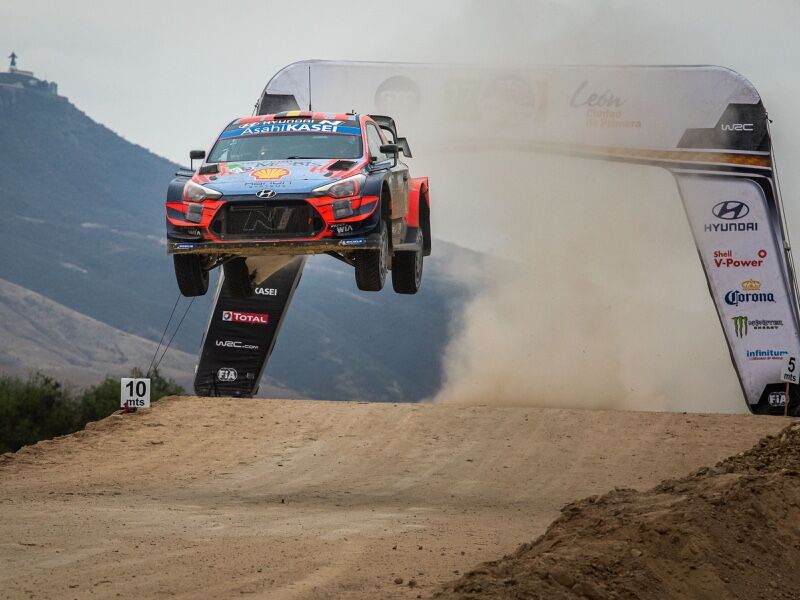 Crew Notes: Thierry Neuville/Nicolas Gilsoul
(#11 Hyundai i20 Coupe WRC).
Electrical issues on Friday ended Neuville's hopes of a podium charge in Mexico
Belgian crew scored eight stage wins to demonstrate gravel pace
Neuville said: "In general, it has been a difficult weekend for Hyundai Motorsport. Unfortunately, we were caught out by some technical issues on the first proper day of the rally and that put us on the backfoot. It's tough to take but it's also part of the game in motorsport. On a positive note, we have shown that the speed is there to fight for the victory. After our troubles yesterday we wanted to come back fighting, and we did just that with a strong Saturday overall. We had some competitive runs, including two more stage wins. I tried to push as hard as possible. Together, as a team, we are going to work hard to avoid the sort of problems we've had this weekend, and to come back stronger than ever."
Team Principal Andrea Adamo.
"We cannot deny that it's been a tricky and complicated rally from many different points of view. We should have finished in better positions, and we have not been able to manage what I permit to describe as an improvement in car performance. Whether it is enough, I do not know. We have to analyse deeply our mistakes to make sure we avoid them in future, and maximise our return on reasonable steps ahead. The season is still long. Without the crash on Friday, I am sure Ott would have been involved in a much closer battle for victory; he was still able to take second, which is a precious result for our team. Thierry, too, has had an amazing weekend and was sadly only unable to bring home a representative result due to our error – not what he deserved."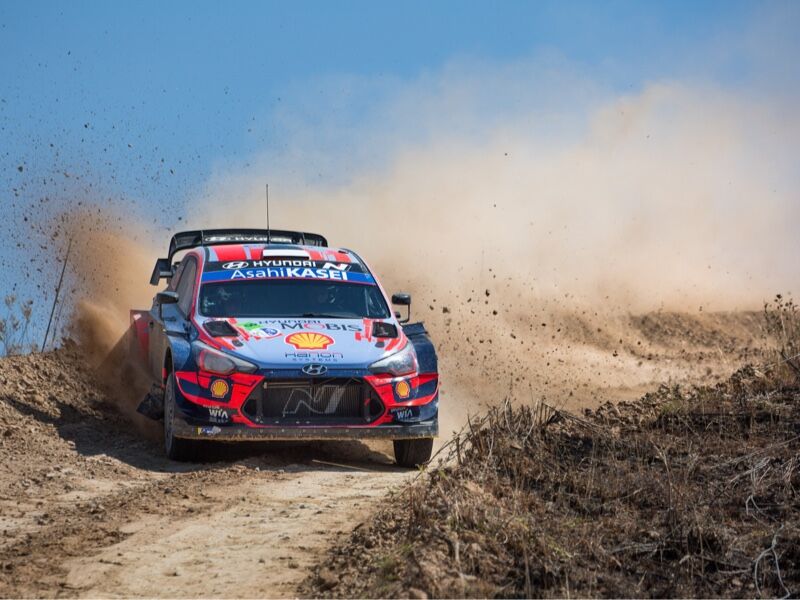 Next rally.
As a result of global developments regarding the Coronavirus (COVID-19), WRC Promoter has already announced that the 2020 Rally Argentina, round four of the FIA World Rally Championship (WRC), due to take place between April 23 - 26, has been postponed. As it stands currently, the next round of the championship will be May 21-24 in Portugal.