Hyundai Motorsport Preview WRC round 4: Rally de Portugal
The FIA World Rally Championship (WRC) returns to gravel roads for the fourth round of the 2021 season, Rally de Portugal, this week
Hyundai Motorsport will field three crews in the popular event: Thierry Neuville/Martijn Wydaeghe, Ott Tänak/Martin Järveoja and Dani Sordo/Borja Rozada
Two Hyundai i20 R5 cars will also be in action in WRC 2 at the hands of Ole Christian Veiby and Oliver Solberg
Hyundai Motorsport is preparing for a return to gravel action at Rally de Portugal, round four of the 2021 World Rally Championship (WRC), taking place this week with three crews competing for glory in the Hyundai i20 Coupe WRC.
A competitive performance in Portugal will be top priority for Hyundai Motorsport in a bid to reclaim lost ground in manufacturers' championship fight. The team lies second after a third-placed podium finish on tarmac in Croatia Rally, but 27 points adrift of the top spot.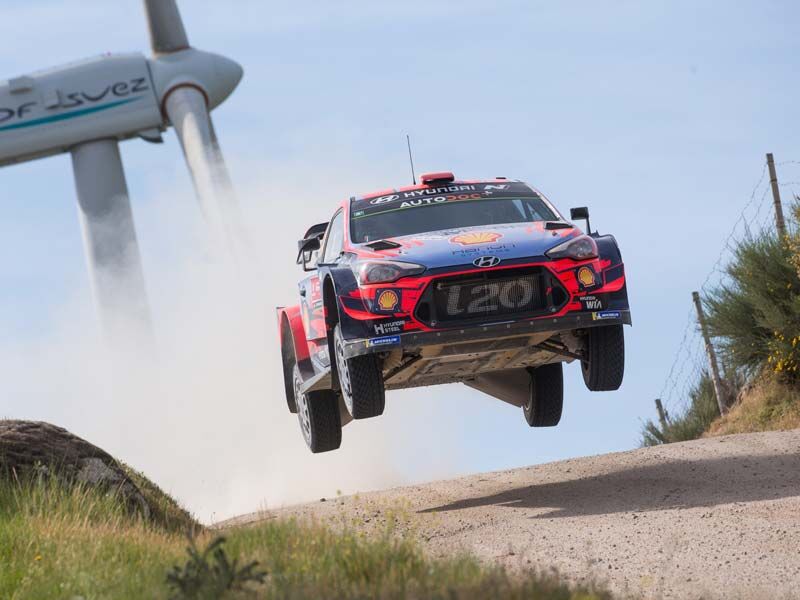 Three crews will battle for victory honours in the Matosinhos-based event: Thierry Neuville/Martijn Wydaeghe (in just their fourth event as a WRC crew) and Ott Tänak/Martin Järveoja will be joined by Dani Sordo and his new co-driver Borja Rozada.
Neuville and Wydaeghe added a third podium to their 2021 tally in Croatia to make it a hattrick of top-three results in their fledgling partnership. Meanwhile, a challenging weekend for Tänak and Järveoja resulted in a fourth-place finish, with the Estonian crew seeking to bounce back to form in Portugal.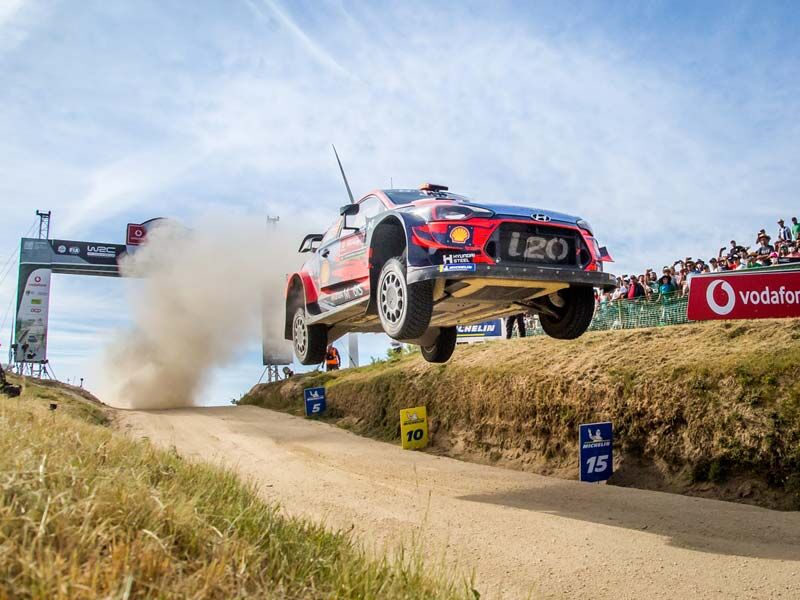 All three crews have tested with the Hyundai i20 Coupe WRC to prepare for the first gravel event of the 2021 season, an event at which the team has previously good form. At the last Rally de Portugal, two years ago, Neuville scored second place having taken victory in the 2018 event.
This year's event will run over 20 stages and a total competitive distance of 337.51km. The fast, technical routes see soft and sandy stages transform to rutted and tricky conditions on the second pass. It promises to be an exhilarating weekend with everything to play for.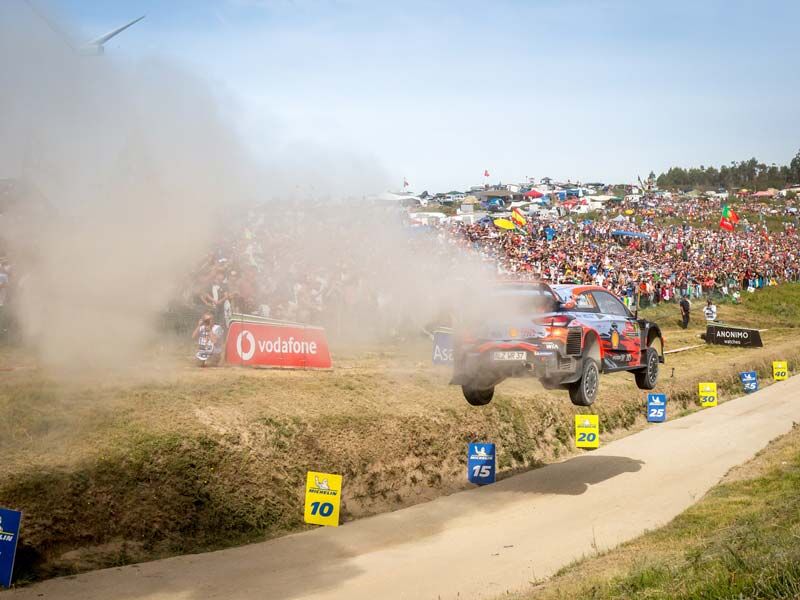 Team Principal Andrea Adamo said: "The first gravel event of the season gives us the chance to show the all-round competitiveness. We don't just want to be in contention for victory, we want to demonstrate clearly our championship intentions. Our weekend in Croatia was far from perfect, but we have spent time analysing the issues and plan for a more assured performance on and off the stages in Portugal. This is a rally where we have enjoyed previous success but that doesn't count for anything; we have to deliver, and I am confident in our team and crews to do just that."
Crew Notes: Thierry Neuville/Martijn Wydaeghe (#11 Hyundai i20 Coupe WRC).
Belgians finished third in Croatia after close-fought battle for victory
#11 crew heads to Portugal to add to hattrick of podiums
Neuville said: "Rally de Portugal has always been a highlight in the WRC calendar, especially its atmosphere. We usually have hundreds of thousands of spectators on the stages as well as the famous Fafe stage on Sunday. Obviously, this year the situation could be different, but the stages are still looking great. It is going to be challenging and long rally. There is a lot of mileage to do and at the end there will be only one winner, so we have to be on top form to put ourselves in contention for victory."
Crew Notes: Ott Tänak/Martin Järveoja (#8 Hyundai i20 Coupe WRC).
Estonians endured difficult weekend at debut Croatia Rally
Crew on a mission to secure second victory of the season
Tänak said: "We have been busy preparing for our first gravel event of the season. Our aim is to bounce back after a tricky and unrepresentative weekend in Croatia. Portugal generally has soft and sandy roads; it can get quite rough on the second loop as the gravel becomes increasingly disturbed as each car passes through. The Fafe stage on Sunday is very specific and demanding, but it is one of the stages we all look forward to. Altogether, it is a tricky event, but we are more than ready to tackle it head-on."
Crew Notes: Dani Sordo/Borja Rozada (#6 Hyundai i20 Coupe WRC).
Portugal marks Sordo's second WRC event of 2021
Spaniard embarks on new working relationship with co-driver Rozada
Sordo said: "Portugal is always special for me because it is so close to Spain. I really like the roads and the ambience. In previous years, I have always enjoyed an extra boost from the many spectators lining the stages. It is unlikely to be quite the same this year, due to the circumstances, but I am pleased we have the chance to compete in any case. I am excited to return to Portugal. I like the stages; they have a little bit more grip, although Fafe is quite slippery. We are set for an exciting weekend."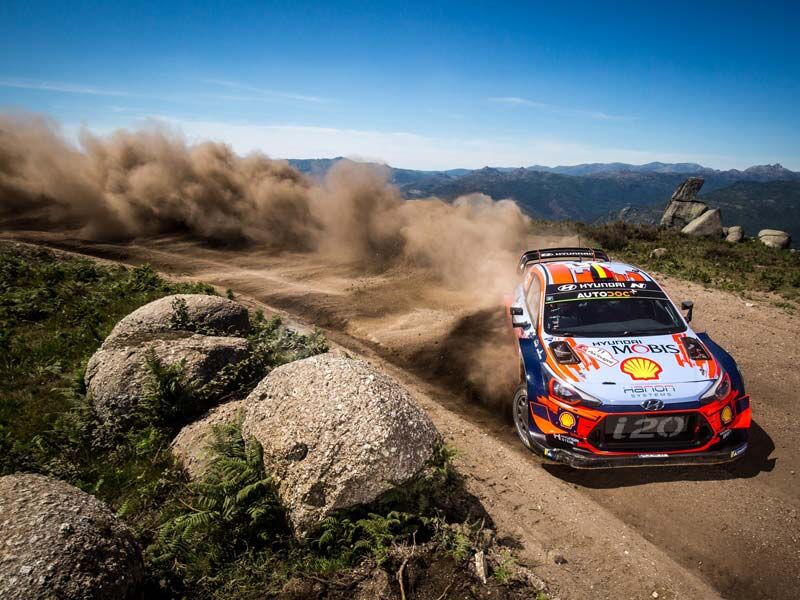 WRC 2 overview.
Rally de Portugal will also feature two Hyundai Motorsport WRC 2 crews, eligible to score points for Hyundai Motorsport N for the first time this season.
Ole Christian Veiby/Jonas Andersson and Oliver Solberg/Aaron Johnston will be aiming for strong performances in the Hyundai i20 R5, with both crews having already contested WRC events earlier this season, albeit not scoring points for the teams' championship.
Veiby said: "I've always enjoyed Rally de Portugal, it's both fast and rough, and the atmosphere is normally incredible. I have many good memories from the rally, and I have been quick there before. Winning at Rali Terras d'Aboboreira was a great start for the preparations ahead of Rally de Portugal. It's been nearly eight months since we last time competed on gravel, so it was good to get some mileage on stages similar to what we will have for the rally. It's always helpful to get a feeling of the speed, to find the pace. I'm looking forward to compete together with Oliver for the first time - it's good to finally have him onboard with us!"
Solberg said: "Rally de Portugal will be very exciting. It's a really cool event, one I've always dreamed about doing. It's a classic and a big part of the history of WRC. It has many famous stages and the Fafe jump is very special. It's fantastic that we might have some spectators back and get some proper emotions and atmosphere on the stages. It will be my first time with the Hyundai i20 R5 on gravel as well as our first event for WRC 2, which will hopefully be a lot of fun."
Team Principal Andrea Adamo added: "We look forward to seeing the performance of our WRC 2 talents in their first team's championship-eligible appearances with the Hyundai i20 R5 this season. Portugal is a great challenge and proving ground for young talent, and certainly an event that every crew wants to compete in during their career. Our Hyundai i20 R5 has demonstrated its rally-winning capabilities around the world, and we hope Ole Christian and Oliver can add to our car's considerable success on the world's stages in a competitive WRC 2 field."
Weekend at a glance.
After shakedown on Thursday, the 2021 Rally de Portugal will open with a ceremonial start in Coimbra
Friday features two loops of Lousã (12.35km), Góis (19.51km) and Arganil (18.82km), separated by a tyre fitting zone, followed by Mortágua (18.16km) and the Lousada super special (3.36km)
Saturday features over 165km of rally action. Crews will complete two passes of Vieira do Minho (20.64km), Cabeceiras de Basto (22.37km) and Amarante (37.92km) - the longest individual stage of the rally - before the Porto Foz super special (3.30km)
The final day comprises five stages: two runs of Felguieras (9.18km) and Fafe (11.18km) with just a single pass of Montim (8.75km). The rally culminates with the iconic Fafe jump and the opportunity to score bonus points for the drivers' and manufacturers' championship.
Ready to take the next step?