Hyundai Motorsport embarks on fresh challenge as Rally Chile continues the 2019 FIA World Rally Championship's (WRC) South American double-header
Three Hyundai i20 Coupe WRC crews will compete in Chile: Thierry Neuville/Nicolas Gilsoul, Andreas Mikkelsen/Anders Jæger-Amland and Sébastien Loeb/Daniel Elena
Consecutive victories at Tour de Corse and Rally Argentina have moved the team into a 37-point lead of the manufacturers' championship at this early stage of the season
Hyundai Motorsport is aiming to continue its recent run of competitive results as the FIA World Rally Championship (WRC) heads to new territory for Rally Chile, the sixth round of the 2019 season.
The 17-stage gravel event represents a welcome addition to the WRC calendar, offering teams and crews a challenge unlike any other during the year. It will be a step into the unknown for Hyundai Motorsport's three crews: Thierry Neuville/Nicolas Gilsoul, Andreas Mikkelsen/Anders Jæger-Amland and Sébastien Loeb/Daniel Elena.
The team continues its South American journey with little opportunity for respite following its impressive 1-2 result in Argentina last week. Hyundai Motorsport has now taken two consecutive WRC wins to move 37 points clear in the manufacturers' championship. The result in Argentina took the team's cumulative WRC tally to 12 wins and 48 individual podiums since 2014.
As a result of his back-to-back wins, Neuville has extended his lead in the drivers' classification to ten points over Sébastien Ogier, meaning he will be opening the road order on Friday. A 6.45km shakedown will take place on Thursday, giving all crews a first taste of what's to come on the Chilean stages.
Team Director Andrea Adamo said: "We have enjoyed our recent run of victories, but now is the time to focus once more. Chile promises to be a fascinating event and we are pleased to be part of its historic debut on the WRC calendar. We have three crews who are all ready to compete at the highest level, and who are all hungry for success in this event. For Thierry and Nicolas, it will not be easy as first on the road, but this is the territory that comes with leading the championship. Andreas and Anders are keen to build on their performance in Argentina, while Sébastien and Daniel will put all of their experience to good use as they return to the i20 Coupe WRC.  As a new event, I think it is wise to expect the unexpected."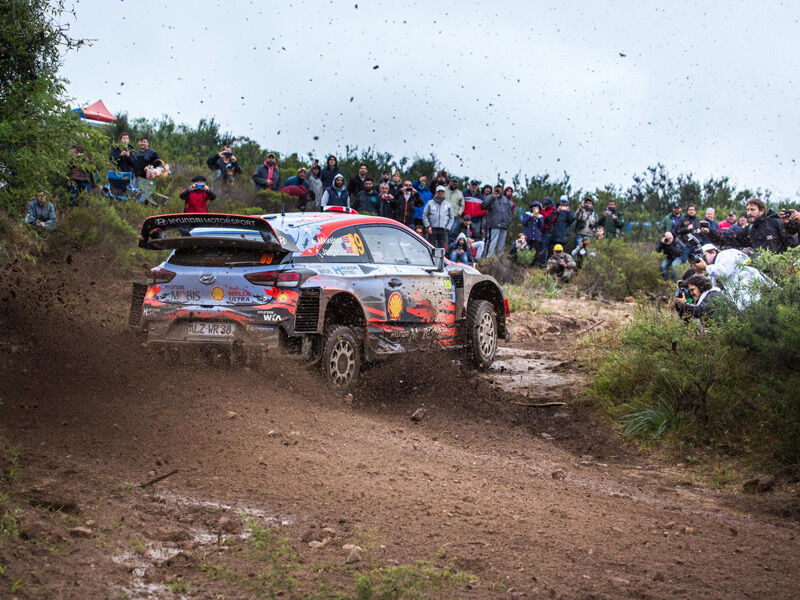 Crew Notes: Neuville/Gilsoul (#11 Hyundai i20 Coupe WRC)
•
Leads the drivers' championship by ten points following two wins in a row
•
Will be first to discover the new stages as road-opening crew
Neuville said: "For everyone, Rally Chile will be a step into the unknown. It's hard to set too many expectations when it promises to be a rally of surprise. We are only going to discover the stages for the first time during the recce but it will be a nice challenge, and it's good to have a new event on the calendar. We are still in a positive frame of mind following our two recent victories, and an important period of progress for the team. Leading the championship means we will be first on the road; a lot of work awaits us but I am looking forward to it."
Crew Notes: Mikkelsen/Jæger-Amland (#89 Hyundai i20 Coupe WRC)
•
First podium of 2019 scored in Argentina
•
Norwegian crew's best result to date for Hyundai Motorsport
Mikkelsen said: "I was so pleased with our performance and our result in Argentina, I am ready for more of the same in Chile! It will be a fresh challenge for everyone but from what I have seen in videos it looks like we are in for some beautiful stages. We know what we can achieve with the Hyundai i20 Coupe WRC, as we showed at the last rally, so our target is to repeat that level of performance and build some momentum."
Crew Notes: Loeb/Elena (#19 Hyundai i20 Coupe WRC)
•
Team will benefit from the crew's experience in debut Chile event
•
Returning to WRC action for the first time since Tour de Corse
Loeb said: "The fact that it's a gravel event is one of the only things I really know about Rally Chile. Like the rest of the WRC community, I am looking forward to finding out more. Chile is not a country I have been too often, in fact only once to watch the Dakar. From what I have seen, the roads appear to be quite flowing, in the forest and on smooth gravel. There's no question that it will be an interesting experience and a nice event to have on the calendar, but we'll have to wait until we are out there to learn all about it."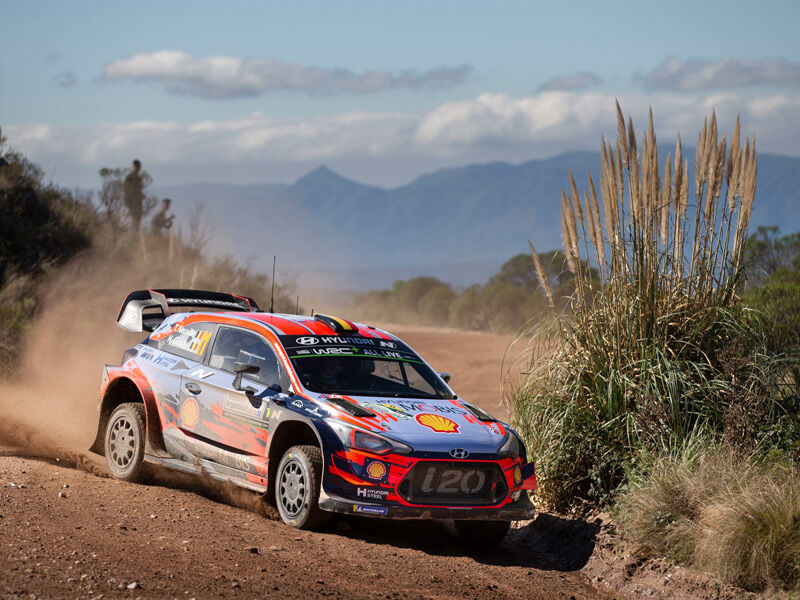 About the rally.
Action gets underway on Friday with 142km of special stages covered across the El Pinar (17.11km), El Puma (30.72km) and Espigado (22.26km) stages, as well as the short 2.20km Concepcion-Bicentenario test<
Saturday's schedule runs to 121km of stages across a total distance of less than 400km, following a similar repeat loop of three stages: Rio Lia (20.90km), Maria Las Cruces (23.09km) and Pelun (16.59km)
Sunday's four stages include open roads through Bio Bio (14.41km), Lircay (18.06km) and San Nicolas (15.28km), with a second run through Bio Bio acting as the Power Stage.