Hyundai Motorsport preview WRC round 1: Rallye Monte-Carlo.
Hyundai Motorsport will be aiming to start the 2021 FIA World Rally Championship (WRC) season with victory in the first round, Rallye Monte-Carlo
Taking place between January 21-24, the event features a new-look itinerary with three days of action in France, before crews move towards Monaco for the final four stages
Hyundai Motorsport will field Ott Tänak/Martin Järveoja, Thierry Neuville/Martijn Wydaeghe and Dani Sordo/Carlos del Barrio in three Hyundai i20 Coupe WRC cars
Hyundai Motorsport is aiming for a strong start to its eighth season in the FIA World Rally Championship (WRC), as it looks to defend its 2020 victory at Rallye Monte-Carlo this week (January 21-24).
With a line-up that boasts experience, versatility and dynamism, the team is aiming to claim a hat-trick of manufacturers' titles and its first drivers' crown in 2021.
Rallye Monte-Carlo is one of the most demanding events on the WRC calendar. The 2021 edition features a new-look itinerary for teams to grapple with, as well as a brand-new tyre supplier. Weather conditions are almost certainly set to play a starring role; crews must be prepared to face ice, snow and tarmac at any point during a stage.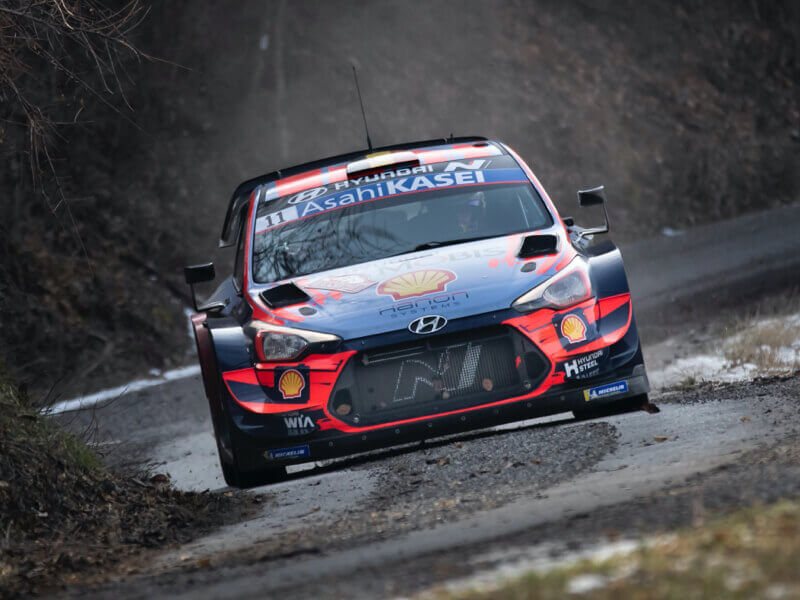 Gap will play host to the first three days of the event. There is no Shakedown this year; instead, after the opening ceremony, crews will head straight into action with two stages in the late afternoon on Thursday. Three new stages in the west of Gap make up Friday's schedule, the longest day of the rally with nearly 127km of competitive running. Saturday will feature three stages split by the final service in Gap, before teams head south to Monaco for the final day. Four stages complete the Rallye Monte-Carlo itinerary on Sunday.
Hyundai Motorsport will field three crews: Ott Tänak/Martin Järveoja (#8), Thierry Neuville/Martijn Wydaeghe (#11), and Dani Sordo/Carlos del Barrio (#6). Neuville famously claimed the team's debut Monte-Carlo victory in 2020, in which Sordo played a key role, having joined the Belgian's gravel crew for the event. Tänak enjoyed three consecutive finishes on the podium in 2017-2019.
All three drivers have tested ahead of Rallye Monte-Carlo in order to acclimatise to the conditions and gain experience of the new tyre choices for the event.
Team Principal Andrea Adamo said: "It is the eve of our eighth season at the pinnacle of rallying and we are ready to do battle once more. Our goal for 2021 is clear: we are here to win our third consecutive manufacturers' title and to support our crews to achieve their own ambitions. We have all worked hard to ensure the momentum we gathered in the second half of 2020 extends into a new season. Continuing to improve the reliability and performance of the car will be the key to fighting at the front event after event. It will be another intense competition, so we have to be on top form from the start."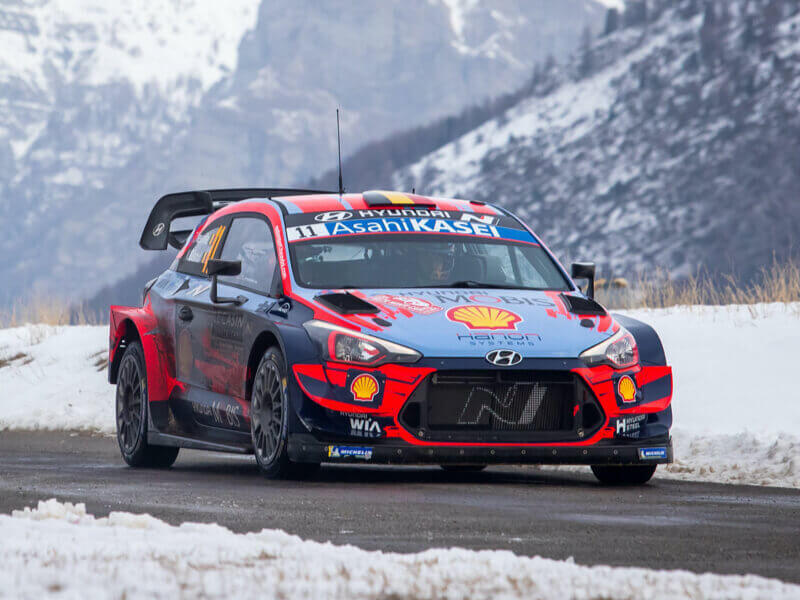 Crew Notes: Ott Tänak/Martin Järveoja (#8 Hyundai i20 Coupe WRC).
Estonian crew set to begin second consecutive season with Hyundai Motorsport
Crew retired from Rallye Monte-Carlo 2020 after high-speed crash
Tänak said: "Monte is always a challenge, perhaps the biggest one of the season. It's the first event of the year and you're always a bit more anxious, nervous, and unsure of what to expect. The weather is always changeable so it's a place where you can expect to see everything at the same time, as it was in our first rally of 2020; you need to get a feeling for the year ahead."
Crew Notes: Thierry Neuville/Martijn Wydaeghe (#11 Hyundai i20 Coupe WRC).
Neuville claimed first-ever victory in the Principality in 2020
Wydaeghe will join Neuville in the co-driver's seat for 2021 outing
Neuville said: "Monte-Carlo is always a tricky event to start the season, mainly due to the conditions we can face. It's a tarmac event but obviously, during the winter period, we can come across black ice, snow, slush, rain. It's one of the only events where we have four tyre choices as well. The last two editions were great for the team, missing out on the win by two seconds in 2019 and then scoring our first victory in 2020. It will be my first event with Martijn as my co-driver and we are working hard to get ready although it is set to be a very challenging event for both of us."
Crew Notes: Dani Sordo/Carlos del Barrio (#6 Hyundai i20 Coupe WRC).
Two-time Sardinia winners set for final outing as a crew
Rallye Monte-Carlo marks del Barrio's last event as co-driver for Sordo
Sordo said: "For me this is one of the most challenging rallies of the year. The conditions can change quickly; in the same stage you can have snow, ice and dry conditions. It is always important to make wise tyre choices, and to have really good information from the gravel and weather crews. There's a lot of things going on around you that you need to get to work in Monte-Carlo. This is my final rally with Carlos, and we want to go out on a high."
Weekend at a glance.
Rallye Monte-Carlo kicks off on Thursday with an opening ceremony in Gap followed by two late afternoon stages – Saint-Didier/Corps (20.58km) and Saint-Maurice/Saint-Bonnet (20.78km)
Friday's action features an all-new challenge, covering almost 127km of competitive distance: two loops of Aspremont ¬– La Bâtie-des-Fonts (19.61km) and Chalancon – Gumiane (21.62km) split by a single pass of Montauban-sur-l'Ouveze – Villebois-les-Pins (22.24km)
There are three stages on Saturday's itinerary: two runs of La Breole/Selonnet (18.31km) and one of Saint-Clement/Freissinieres (20.48km) before teams head south to Monaco
The rally will come to a close on Sunday with two loops of Puget-Theniers/La Penne (12.93km) and Briançonnet/Entrevaux, the latter of which will form the 2021 Power Stage.