Hyundai Motorsport Preview WRC round 7: Rally Estonia.
Hyundai Motorsport returns to Rally Estonia, round seven of the 2021 FIA World Rally Championship (WRC), with renewed motivation and determination
The team scored a memorable 1-2 result at the Estonian round last season with home hero Ott Tänak taking his first victory for Hyundai Motorsport
Craig Breen returns to compete in the event where he scored his debut podium for the team in 2020, as he joins Tänak and Thierry Neuville in the Hyundai i20 Coupe WRC line-up
Hyundai Motorsport will return to Rally Estonia next week, determined to rediscover its winning form as the 2021 FIA World Rally Championship (WRC) enters its second half.
The team secured a confident 1-2 result on the fast gravel Estonian roads last season, an event that marked the re-start of the 2020 season. Hyundai Motorsport's three WRC crews will be aiming to get its 2021 season back on track after a run of challenging rallies and unsatisfactory results.
The team will field the same trio of drivers as it did last season with Ott Tänak, Thierry Neuville and Craig Breen hoping to get up to speed quickly in their Hyundai i20 Coupe WRC cars.
Estonians Tänak and co-driver Martin Järveoja dominated the 2020 edition of their home rally and return to their local event on the back of a third-placed podium finish in Safari Rally Kenya a fortnight ago.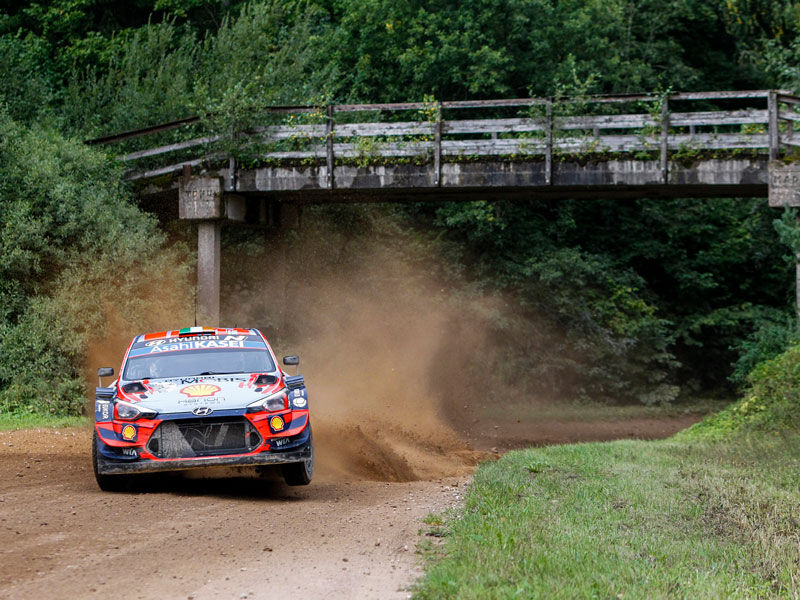 Neuville, alongside new co-driver Martijn Wydaeghe, has impressed with strong performances so far this season, including four podium finishes. The crew was cruelly denied victory in Kenya but have plenty of hunger to rectify that in Estonia. Craig Breen and Paul Nagle, in their first event of the year since Croatia Rally, approach one of their favoured rallies, in which they scored their debut Hyundai Motorsport podium ten months ago.
Rally Estonia's itinerary has been expanded to its full version for this year's event, with familiar and tweaked stages, as well as new tests. The event will be run over 320 competitive kilometres and 24 stages, featuring high speed gravel routes and jumps, coupled with equally demanding technical sections.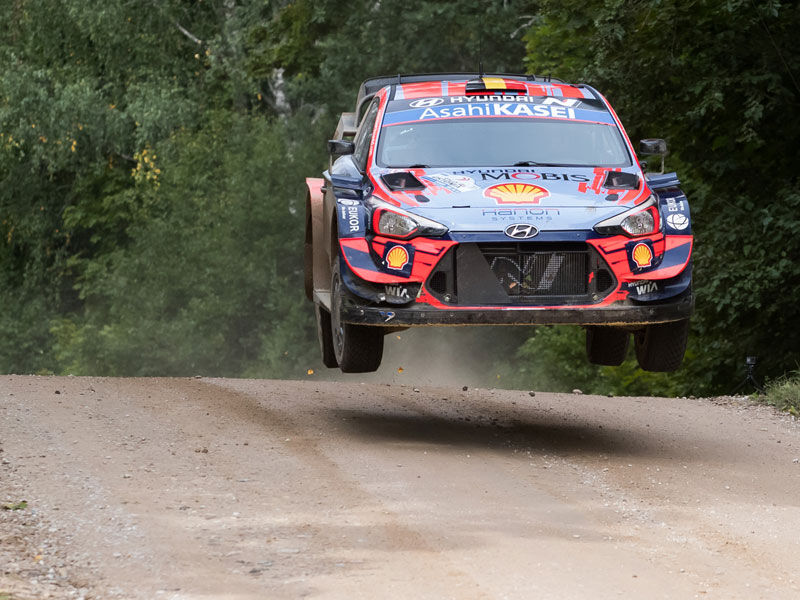 Team Principal Andrea Adamo said: "We have spent the short period since Safari Rally Kenya to review the issues we have encountered in recent events. There is only so much we can do in this time frame, but we head to Estonia with our motivation levels high, and a determination to show what we can achieve. Just because we finished 1-2 in last year's Rally Estonia doesn't automatically guarantee results this year; we must work as hard as we can, stay focused and extract all the performance we can from our car – which, by the way, has shown itself to be very fast on all events so far this season. There is always luck involved in rallying, of course, but we have to become more in control of our own destiny."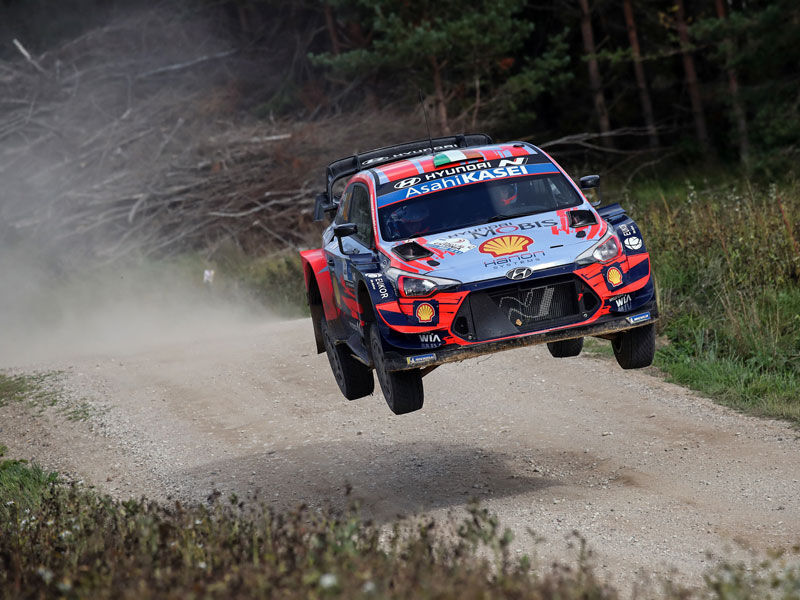 Crew Notes: Thierry Neuville/Martijn Wydaeghe (#11 Hyundai i20 Coupe WRC).
Belgian crew has scored four of the team's seven podium results so far in 2021
Another new challenge for the partnership in their seventh WRC event together
Neuville said: "Rally Estonia was the first edition of our re-started championship last year, so it will be good to go back. It is quite a fast event, with wide roads and a lot of jumps; actually, we experience some bigger jumps than we even have in Finland. It is a challenging rally for us, but with the additional insight and advice from Ott, we hope to be fast – just as we have been at many events this season."
Crew Notes: Ott Tänak/Martin Järveoja (#8 Hyundai i20 Coupe WRC).
Home crew aiming for a repeat of last year's Rally Estonia victory
Looking to build on third place result in Safari Rally Kenya
Tänak said: "Rally Estonia is generally characterised by very fast, smooth flat roads; there are many artificial jumps, too, which gives the event a very high average speed. It is nice to drive at home, and we had a memorable result last year with our first-ever win for Hyundai Motorsport. We remain hopeful that we can fight for a similar result this year, as we know the car can be fast in these conditions. For me, it will be a logistically easy rally with very little travel time to and from the event – which is always nice."
Crew Notes: Craig Breen/Paul Nagle (#42 Hyundai i20 Coupe WRC).
Irish crew head back to the scene of their first Hyundai Motorsport podium finish
First WRC event of the championship since Croatia back in April
Breen said: "Rally Estonia, for me, is one of the rallies I enjoy the most on the calendar. Last year, it presented Paul and me with one of the better moments in our career, when we finished in second place as part of a Hyundai 1-2. I am looking forward to going back there again; it's an amazing rally with incredibly fast stages and hopefully we will be able to do a similar job this year."
WRC 2 overview.
Hyundai Motorsport will have two crews competing in the WRC 2 category of Rally Estonia as exciting young talents Oliver Solberg and Jari Huttunen put the Hyundai i20 R5 through its paces on the fast, high-speed gravel roads.
Solberg, alongside co-driver Aaron Johnston, will relish the challenge of an event where he has competed several times in the past, as he looks to build on his blossoming reputation as a star of the future. The crew was victorious in the WRC 3 category in 2020.
Huttunen, together with Mikko Lukka, finished second in WRC 3 in Estonia last year, behind Solberg, and will be aiming to repeat the level of performance that saw them win the WRC 2 round in Sardinia last month. Both crews will be scoring points for Hyundai Motorsport N.
Solberg said: "Estonia is somewhere I already have great memories from. For the last two years I made good results and won the class. I'm really looking forward to challenging for more of the same this time with the Hyundai i20 R5. I really like the roads. In places, they are faster than Finland, but without so many jumps. Last year we did the event a little bit later in the summer, when there was some rain around and that helped the surface for the grip. Being more in the middle of the summer, it could be a bit more loose this time. It's a great challenge."
Huttunen said: "I competed in Rally Estonia last year and came second in WRC 3, so I have some quite nice memories from the event. We have prepared for this event carefully with an 80km test, so I hope we can be quick from the start in our Hyundai i20 R5. It was fantastic to win in the WRC 2 class in Sardinia and I am hoping we can bring some of that positivity into Estonia. I think this one will be more difficult for me in comparison, but we'll do our best to bring home another good result for Hyundai Motorsport N."
Team Principal Andrea Adamo said: "Oliver and Jari have shown themselves to be incredibly exciting talents. They have really started to feel at home in our Hyundai i20 R5. I am looking forward to see what they can achieve in Estonia, an event where they have both been quick in the past. Both crews have demonstrated their skill behind the wheel of our cars, and a hunger for success; it is inspiring to see the emergence of rising stars on the global stage."
Weekend at a glance.
Rally Estonia will cover an expanded itinerary compared to its 2020 edition with 24 special stages run over a distance of almost 320km
Starting with the short Tartu test on Thursday evening, action gets properly underway on Friday for the first of two legs in excess of 130km
Two loops of the Arula, Otepää, Kanepi and Kambja tests – each between 12.66km and 18.25km and modified from their 2020 route - are separated by lunchtime service
Saturday's schedule introduces four new stages following a similar format with Peipsääre – the longest stage of the rally at 23.56km – Mustvee, Raanitsa and Vastsemõisa. The penultimate day with a return to Tartu
Sunday covers six tests at just under 54km with Neeruti, Elva and Tartu vald each run twice, the latter acting as the Power Stage with the usual extra drivers' and manufacturers' points up for grabs.