Hyundai Motorsport WRC Preview: Round 3 Croatia Rally.
The WRC returns this weekend (April 21-24) with the third event of the season, Croatia Rally, where Hyundai Motorsport aims to deliver a strong result
The 20-stage, 291.84km tarmac rally hosts the WRC for only the second time following its successful debut on the calendar in 2021
Three Hyundai Motorsport crews will compete in Croatia with the Hyundai i20 N Rally1: Thierry Neuville/Martijn Wydaeghe, Ott Tänak/Martin Järveoja and Oliver Solberg/Elliott Edmondson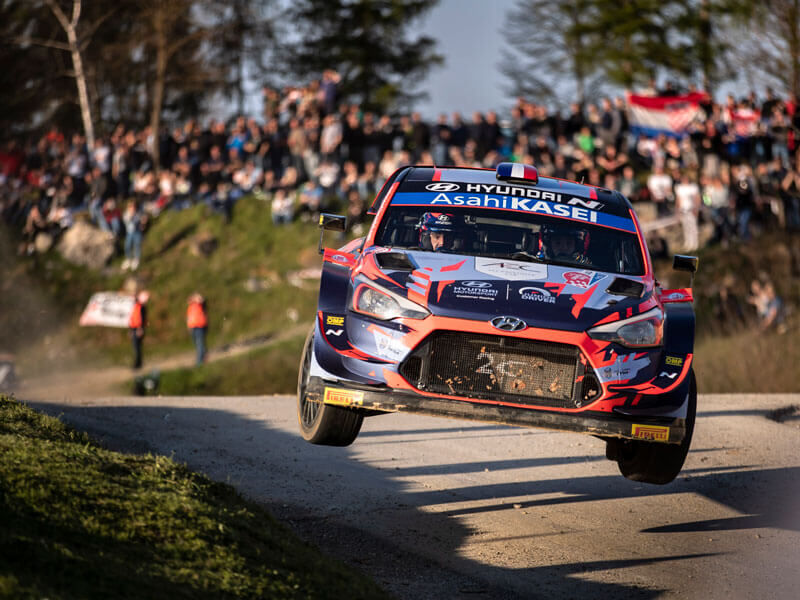 Hyundai Motorsport is filled with renewed determination as it heads to Croatia Rally, the third round of the 2022 FIA World Rally Championship (WRC) season, which takes place this weekend (April 21-24).
Croatia Rally marks the first full tarmac event to be tackled by the new hybrid Rally1 cars. Based in and around the nation's capital city of Zagreb, crews will contest 20 special stages covering 291.84km of the region's scenic roads. Despite being a single surface rally, the profile of terrain varies from stage to stage; some tests offer smooth surfaces while others boast severe bumps caused by water and weather damage. The roads are fast throughout and contain a series of highly demanding narrow sections, as well as differing grip levels.
The team's line-up for Croatia Rally remains unchanged from the opening two rounds of the season, with Thierry Neuville/Martijn Wydaeghe, Ott Tänak/Martin Järveoja and Oliver Solberg/Elliott Edmondson set to be back behind the wheel of the Hyundai i20 N Rally1. At the previous event in February, Rally Sweden, Neuville and Wydaeghe claimed the team's first podium of the hybrid era with second place. Tänak and Järveoja secured maximum points in the Power Stage in a positive finish to a difficult weekend, with Solberg and Edmondson bringing home important points for the championship in sixth place.
Following a Thursday shakedown, Croatia Rally begins with the longest day of the event on Friday with eight stages that cover a total distance of 120.38km. Saturday presents another tough series of tests, with a further eight stages and 116.98km for crews to navigate. Sunday's distance total is considerably shorter than the two previous days – 54.48km – with just four stages on the itinerary. Additional points are on offer for crews and manufacturers in the final stage of Croatia Rally, which acts as the event's Power Stage.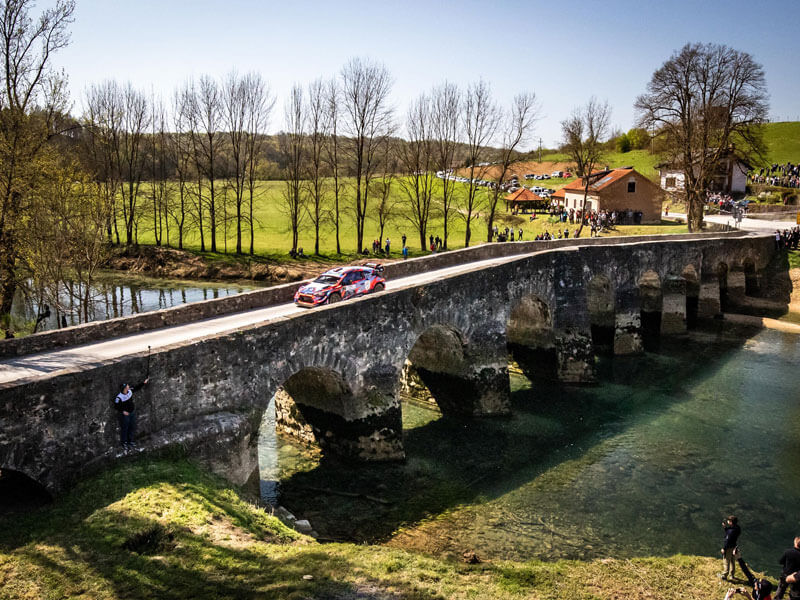 Following three days of pre-event tests in Croatia, all three crews will enter the weekend aiming to get up to speed quickly on the challenging tarmac stages and battle at the top of the timesheets.
Deputy Team Director Julien Moncet said: "The two-month break since Rally Sweden has been helpful, as it has given us the time to regroup and reset before we begin the next phase of the season, which starts with Croatia Rally. The podium finish we secured with Thierry and Martijn at the previous round was a positive step forward for us as we continue to get to grips with the new hybrid regulations. We are very lucky to have a great team in Alzenau who are working hard to improve our overall package. We want to be consistently competing for podiums and wins throughout the season. Our aim is to continue the momentum of our recent progress and achieve a positive result on the tarmac roads of Croatia."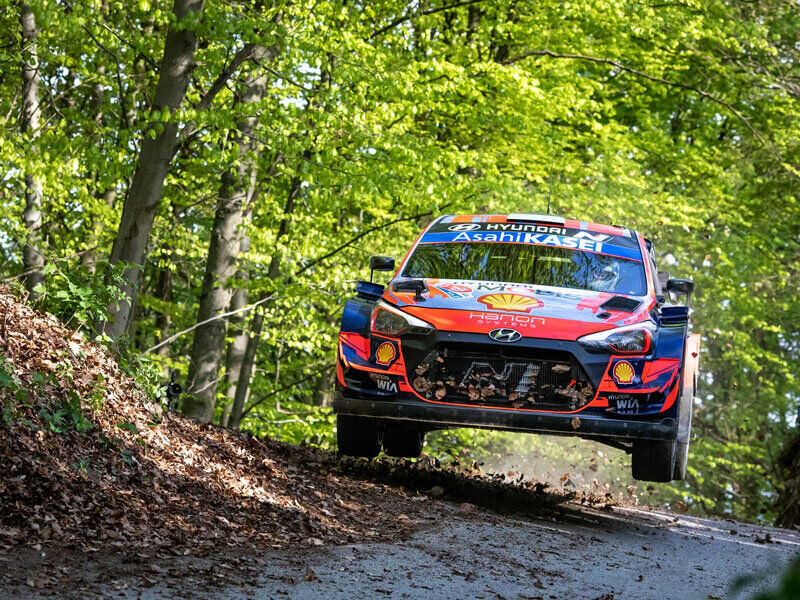 Neuville said: "Croatia Rally is a very challenging event as the grip is quite low and the profile of the stages is very demanding. There's lots of blind corners, crests, jumps and cutting, and the roads can be quite dirty as well as being very narrow. Last year we were lucky with the weather and the conditions were quite dry, but it was still quite cold. There are definitely a lot of challenges we are going to face again in potentially tricky conditions, especially with these new cars, but it is a surface I feel very comfortable on. It is a rally I enjoyed a lot last year and I am looking forward to it."
Crew Notes: Thierry Neuville/Martijn Wydaeghe (#11 Hyundai i20 N Rally1)
Crew claimed first podium of hybrid era at previous round in Sweden
Belgians targeting second consecutive podium in Croatia
Neuville said: "Croatia Rally is a very challenging event as the grip is quite low and the profile of the stages is very demanding. There's lots of blind corners, crests, jumps and cutting, and the roads can be quite dirty as well as being very narrow. Last year we were lucky with the weather and the conditions were quite dry, but it was still quite cold. There are definitely a lot of challenges we are going to face again in potentially tricky conditions, especially with these new cars, but it is a surface I feel very comfortable on. It is a rally I enjoyed a lot last year and I am looking forward to it."
Crew Notes: Ott Tänak/Martin Järveoja (#8 Hyundai i20 N Rally1)
Estonians aiming for first podium of the season
Duo finished in fourth place at Croatia Rally in 2021
Tanak said: "Competing at Croatia Rally for the first time last year was a bit more demanding than we expected as the tarmac there is very different – it looks good but the grip is very low. The surface changes and the general characteristics of the roads also make it quite challenging to drive, with lots of crests and jumps that you normally don't have too much on tarmac. It was a big job to manage in 2021 but we expect it will be a lot more fun this year now that we have experience and know what to expect from the event."
Crew Notes: Oliver Solberg/Elliott Edmondson (#2 Hyundai i20 N Rally1)
Crew to compete at Croatia Rally for the first time
Solberg/Edmondson focused on continuing development in new car
Solbergsaid: "Croatia Rally looked like a fantastic event last year. It is very exciting for me to go there for the first time– it's a beautiful country and I think it will be a fantastic tarmac rally, although I know it is very tricky. The roads don't have a lot of grip, but personally I like a bit of slippery tarmac, so that makes me happy. My expectations for the event are difficult to set as unlike my team-mates, I haven't driven there before. For me it will be about getting lots of experience and not as much about pace. We will just drive and have fun and see where we end up."
Weekend at a Glance
Croatia Rally begins on Friday with two loops of Mali Lipovec – Grdanjci (19.20km), Stojdraga – Gornja Vas (20.77km), Krašić – Vrškovac (11.11km) and Pećurkovo Brdo – Mrežnički Novaki (9.11km), covering a total distance of 120.38km
The itinerary on Saturday contains a further eight stages, as the crews twice tackle Kostanjevac – Petruš Vrh (23.76km), Jaškovo – Mali Modruš Potok (10.10km), Platak (15.85km) and Vinski Vrh – Duga Resa (8.78km)
Two passes each of Trakošćan – Vrbno (13.15km) and Zagorska Sela – Kumrovec (14.09km) make up Sunday's schedule, with the second run of the latter acting as the rally's Power Stage