Hyundai Motorsport WRC Preview: Round 3 Rally México.
Hyundai Motorsport is gearing up for the return of Rally México, the first gravel outing of the 2023 FIA World Rally Championship (WRC), which forms the third round of the season
As the event has not taken place since 2020, it will mark the first time it has been run under WRC new hybrid regulations
Hyundai Motorsport will field three crews in its Hyundai i20 N Rally1 Hybrid: Thierry Neuville/Martijn Wydaeghe, Esapekka Lappi/Janne Ferm and Dani Sordo/Cándido Carrera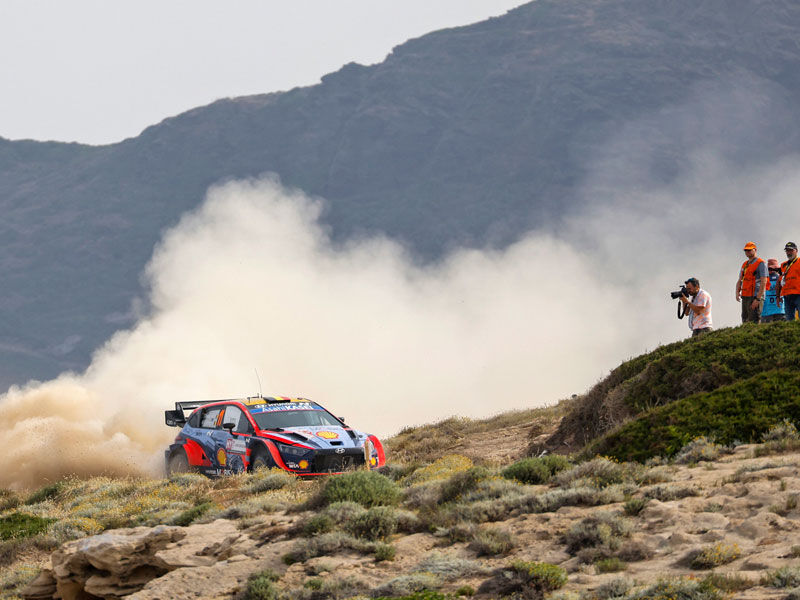 After its double podium finish in the snow of Rally Sweden, Hyundai Motorsport heads to the complete contrast of Rally México next weekend (March 16-19) ready to tackle the gruelling mountainous stages in a bid to ascend to the top step.
WRC makes a much-anticipated return to Mexico after a two-year absence for the third round of the season; it will be the first time the hybrid challengers will face the event's uniquely challenging conditions. The picturesque Sierra de Lobos and Sierra de Guanajuato mountains will set the scene once again, which will see cars compete at up to 2,700m above sea level.
The effect of the high altitude, combined with scorching temperatures, puts enormous strain on the engines, with some losing up to 20% of their power. This is where the hybrid units of the Rally1 cars can play an even more significant role, with the correct strategy and use of the hybrid boost helping the crews to mitigate the issue.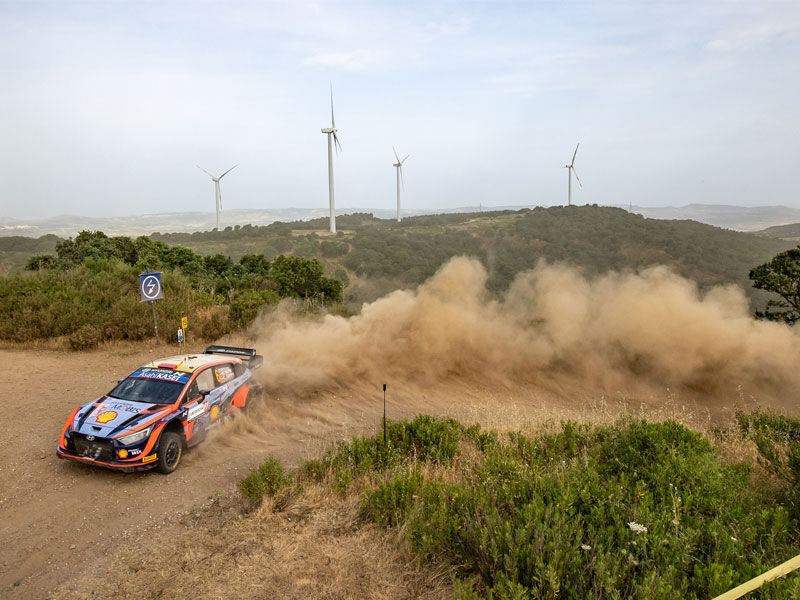 Mexico memories
The event holds a special place in Hyundai Motorsport's history, as the location of the team's first WRC podium in 2014 in only its third event. However, Thierry Neuville's third place was not completely set in stone; during the final stage, the Belgian picked up damage to his car, causing his radiator to leak. In a bid to safely reach the service park, Neuville skilfully repurposed his celebratory bottle of Corona beer as coolant – allowing him to make it back to León and confirm the podium finish.
Hyundai Motorsport has scored a total four podiums from previous visits to Rally México. Neuville was third in 2014 and 2017, Dani Sordo powered to second a year later in 2018, while Ott Tänak finished within touching distance of the winner in 2020.
Looking ahead
Taking on the 320.71km gravel rally next weekend behind the wheel of the Hyundai i20 N Rally1 Hybrid will be Neuville and co-driver Martijn Wydaeghe, Esapekka Lappi and Janne Ferm, and Sordo with Cándido Carrera.
The Belgian crew will be looking to maintain their 100% top-three record in 2023. The team's newest recruits, Lappi and Ferm, aim translate their learnings from the first two rounds of the season into a rewarding podium finish. Sordo and Carrera return for their second event of the year determined to return to their strong form on gravel.
Hyundai Motorsport Team Principal Cyril Abiteboul said: "After one mainly tarmac event and another on snow and ice, we now take on gravel for the first time this season. The team performed very well on this surface last season, so we are on a mission to continue that in 2023. All three drivers have experience of Rally México and the effects of the heat and high altitude on both themselves and their cars. This year will offer a different challenge, as this is the first time the new hybrid power units will run during the event, so we have an opportunity to find a competitive edge with our set-up. The crews are feeling confident, as am I, so we should be able to target our first victory in Mexico."
Crew Notes: Thierry Neuville/Martijn Wydaeghe (#11 Hyundai i20 N Rally1)
Belgians have claimed third in both the opening two rounds
Neuville has scored three previous podiums in Mexico
Neuville said: "Rally México is a lovely event and is always one of my highlights of the season. It is a beautiful country with fantastic roads, and there is always a lot of support there. However, it will be challenging for a number of reasons: it is the first gravel rally of the season, it will be hot, and the high altitude is tough on the cars. This year it will be important to get the hybrid mapping correct and take advantage of that extra power. Setting up the car to have good traction and then driving precisely will be also very important to us performing well. Our target for the weekend is to be amongst the fastest crews and fight for another podium."
Crew Notes: Esapekka Lappi/Janne Ferm (#4 Hyundai i20 N Rally1)
Finnish crew on the hunt for first podium with Hyundai Motorsport
Duo showed massive improvement at previous round in Sweden
Lappi said: "Mexico is always a special rally. Engine performance usually drops due to the high altitude and hot temperatures, so it will be interesting to see how that will feel with the new hybrid systems. The stages are almost the opposite to Sweden; they are a lot slower and very technical. It can also be quite slippery because of the small layer of loose gravel, meaning rear grip is particularly important. Our road position of sixth should be an advantage, as there should be some cleaner lines after the first cars have cleared the way. We want to have a consistent and strong weekend, as I feel we deserve it after the first two events. With that in mind, we should be firmly in the fight for the podium."
Crew Notes: Dani Sordo/Cándido Carrera (#6 Hyundai i20 N Rally1)
Sordo took hard-fought second place at Rally Mexico 2018
Spaniards targeting sixth podium finish as a partnership
Sordo said: "Rally México is an amazing event with really nice roads. The fans and spectators there have a lot of energy and passion which creates a great atmosphere for rallying. It is also unique as the high altitude causes the cars to have less power, making them feel a little bit different. Physically you have to be ready as the lack of oxygen and heat makes it very demanding on the body; it definitely makes you more tired. Our target for the rally is to finish as high as possible and we hope that is near the top. If we get it right, we believe we can be in the battle for victory, but we want to be on the podium as a minimum."
Weekend at a Glance
Following a 5.52km shakedown, two passes of Street Stage GTO (1.12km) kick-starts Rally México on Thursday evening
Friday's is the longest day of the rally with an itinerary of eight stages, including the infamous 29.07km El Chocolate, totalling a competitive distance of 123.60km
The schedule on Saturday is no less gruelling, boasting a further nine stages and a combined distance of 128.32km
The event concludes on Sunday with five stages, including a single pass of the rally's longest test – the 35.63km Otates ¬– and the El Brinco Power Stage.