Hyundai Motorsport WRC Preview: Round 5 Rally de Portugal.
Hyundai Motorsport prepares to return to gravel with Rally de Portugal, the fifth round of the season, which will take place this weekend (May 11-14)
Three Hyundai i20 N Rally1 Hybrid cars will enter the event, with Thierry Neuville/Martijn Wydaeghe, Esapekka Lappi/Janne Ferm and Dani Sordo/Cándido Carrera set to compete
Teemu Suninen/Mikko Markkula and Fabrizio Zaldivar/Marcelo Der Ohannesian return to the WRC2 category for their second event of the season with the Hyundai i20 N Rally2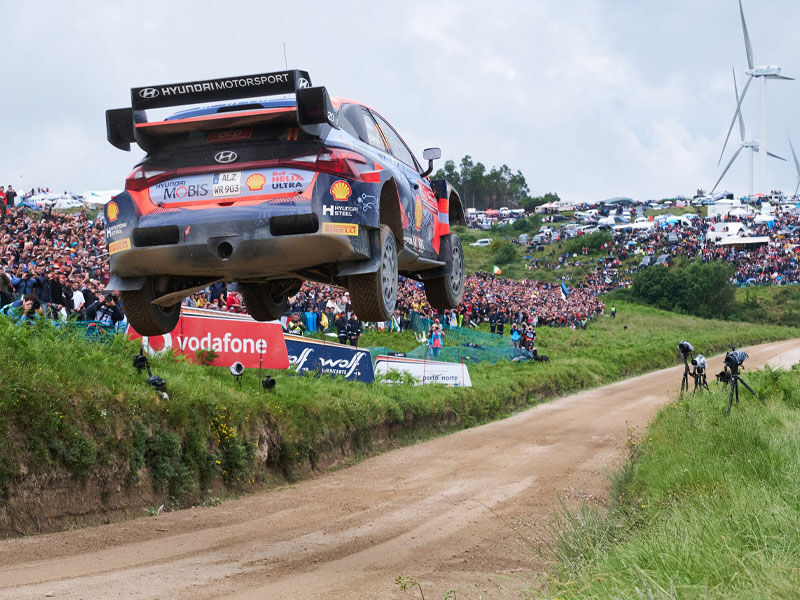 Following an emotional outing in Croatia Rally, which it contested in memory of Craig Breen, Hyundai Motorsport is preparing for Rally de Portugal this weekend (May 11-14) as the FIA World Rally Championship returns to gravel for the fifth round of the season.
After a tough weekend in Zagreb, Esapekka Lappi and Janne Ferm finished on the podium for the first time as a Hyundai Motorsport crew, which was dedicated to Craig. The team and its crews will continue to honour Craig's competitive spirit as attentions turn to the first of seven consecutive gravel rallies.
Rally de Portugal is synonymous with the WRC, having been one of the founding events in 1973. Despite crews being well acquainted with the sandy Portuguese stages, which have been based around Matosinhos since 2015, the event still retains elements of surprise. Often described as technical and fast in profile, the roads are smooth and soft on the first run yet become rocky and rough on the repeat leg. Crests of hills can lead to challenging corners, and teams may need to raise the ride height of their cars to minimise damage on what can be a treacherous second pass.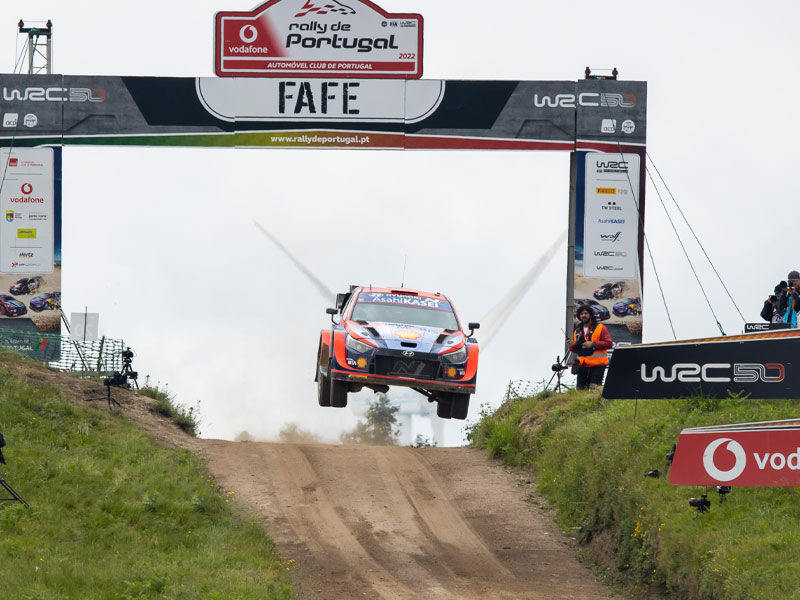 The iconic Fafe jump is a fan favourite; Lappi and Ferm have form here, having won the 2017 FIA Action of the Year award for their 33-metre leap – which just so happened to be on their Rally de Portugal debut.
Three Hyundai i20 N Rally1 Hybrid cars will enter the 2023 edition of the event. Thierry Neuville/Martijn Wydaeghe and Lappi/Ferm will be joined by Dani Sordo and Cándido Carrera, who scored a debut podium with the new-generation WRC car on their very first outing with it in 2022.
Portugal in numbers
Hyundai Motorsport has one previous win at Rally de Portugal, where Neuville was victorious in 2018. In total the team and its crews have registered six podiums; Neuville and Sordo both appeared in 2017, Neuville was second in 2019, while Sordo scored consecutive top-three finishes in 2021 and 2022.
Dani on no holding back in Portugal
While Portugal may not be the fastest gravel rally on the calendar, it can be unrelenting. Crews have to balance the reward of pushing hard with the risk of picking up a puncture. Sordo expertly managed that tricky task in 2022, when he overturned a near six-second deficit for third place on the final stage.
Dani Sordo explained: "Although the profile of the stage changes between runs, it is not so different in driving style. You just go and push! Sometimes it can be very rough on the roads in the second pass; personally, I take it a little bit carefully in those tricky places but at some point you need to dig really, really deep because the people in front are pushing like crazy – it doesn't matter how bad the conditions are, they are going for it. Part of it is luck – you can easily pick up a puncture, but for us last year it paid off with a podium."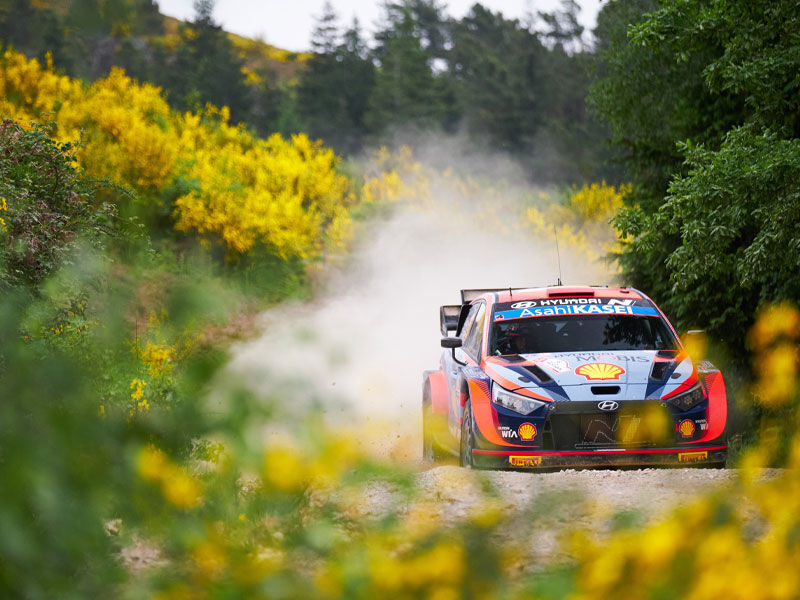 Hyundai Motorsport Team Principal Cyril Abiteboul said: "There is no denying that this is still incredibly hard for our team, and that won't change for some time. We've had some time to process our emotions, but we are still feeling the loss of Craig. Our focus in Croatia was to compete in his memory, and now we want to honour him by fighting consistently at the front. Portugal will kick-off a run of gravel events, where we believe we can be strong. We know what is possible from Mexico; Thierry and Martijn secured a superb second place, and Esapekka and Janne's were on strong form to lead the rally in only their third event with the team, showcasing their speed and potential. With the right preparation and determination I believe we can demonstrate that same performance again next weekend. There is still a great sadness among us as we head into Rally de Portugal, and there will be times where Craig's passing will hit us hard, but I think it's important we remember to enjoy it, for him."
Crew Notes: Thierry Neuville/Martijn Wydaeghe (#11 Hyundai i20 N Rally1)
Belgians looking to return to podium in Portugal
Neuville boasts three top-three finishes from previous visits
Neuville said: "It is easier to prepare for a rally where you know what is coming, especially with years of experience – we've had dry and very hot conditions, but also faced cold and rain there too. Often you have done most of the stages both ways and many times. However even the rallies we know well always have new elements, which requires a lot of preparation and work ahead of the event. We need to know what awaits us, exactly where we are going and most of the time we need to have this before the pre-event test to make it as efficient as possible. I do expect Portugal to be one of the easier gravel rallies we will go to this year. The atmosphere first and foremost really stands out, there is always a huge amount of spectators. We have the iconic Fafe jump, some really sandy roads, hard-based stages around Amarante, and it's great to have so many enthusiastic fans there with us."
Crew Notes: Esapekka Lappi/Janne Ferm (#4 Hyundai i20 N Rally1)
Finns secured debut podium with Hyundai Motorsport last time out in Croatia
Duo finished first in WRC2 category in Portugal in 2021
Lappi said: "Whenever you think of Portugal, you might think it's not that difficult or such a challenge for the car, but you always end up in a situation on the second pass where it is really, really rough. You fall into the mindset that it is a smooth rally, and it isn't and it can catch you out. On the second run of a stage there are a lot of loose rocks and big ruts in some places. It's definitely an event that I enjoy – it is what I would call 'medium fast', so not as slow as Sardinia for example. There is also some tarmac sections in this rally that are quite fast, and of course Sunday in Fafe is always a highlight with the gravel banks next to you. It's a unique rally. It was emotional to finish on the podium in Croatia, but it was special to do it for Craig. We hope we can carry that momentum forward with us into Portugal."
Crew Notes: Dani Sordo/Cándido Carrera (#6 Hyundai i20 N Rally1)
Crew scored Portugal podium on debut event in Hyundai i20 N Rally1 Hybrid
Top-three finish next week would complete podium hat-trick for Sordo
Sordo said: "Rally de Portugal is always special. The roads have always been really nice, and the spectators travel from all over Portugal and Spain; they make the event really special. Last year we saw that the roads had become a little bit more rough and we were suffering a lot with the temperatures, it was really hot in the rally. The rally is known for a good evolution of the stages between the first and second pass, you have more grip but they are more rough, which was risky for the cars, tyres and even the rims last year. It would be amazing to finish on the podium again next weekend; we felt we had the pace and potential in Mexico, so we want to be back in the fight for the top-three in Portugal."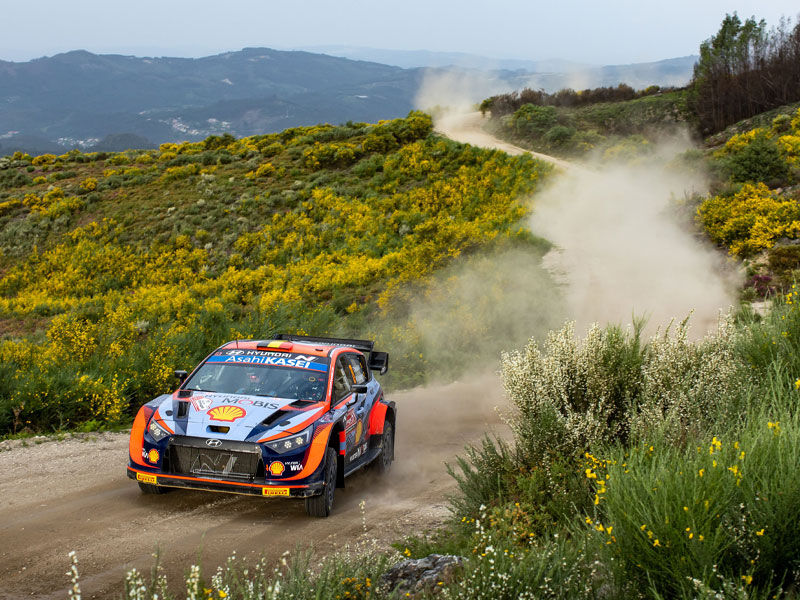 WRC2 Overview
Hyundai Motorsport N will also return to the WRC2 class in Rally de Portugal, with Teemu Suninen/Mikko Markkula and Fabrizio Zaldivar/Marcelo Der Ohannesian set to contest the event with the Hyundai i20 N Rally2.
In their first event of the season in Sweden, Suninen/Markkula registered four top-three stage times in class. However an issue on Friday afternoon left him down on power, and he would finish sixth in the WRC category. Zaldivar/Der Ohannesian were running in the top ten before the crew lost time in a snowbank, and finished 15th in class.
Suninen/Markkula topped the WRC2 timesheets in 12 stages in 2022's Rally de Portugal, building a sizeable lead to the next crew as a result. Unfortunately, a mistake on the Power Stage cost the Finns a class victory. Zadlivar and co-driver Carlos del Barrio were classified 14th at the conclusion of the rally.
Teemu Suninen said: "I am really looking forward to getting back to behind wheel of the Hyundai i20 N Rally2. It has been a long time since Rally Sweden and a lot has happened during that time, but I feel even more that when we have chance to drive, I want to do it well. Rally de Portugal has always been one of my favourite events. It was where I got my first podium in only my sixth WRC event. It is the first gravel rally where we can start to see our performance compared to others. The stages are well known, conditions are normally really good, and we can push to the absolute limit and enjoy rallying. The top of the WRC2 championship is very tight, and there are so many good drivers. It will be a fight for tenths of seconds and tyre choices will be extremely important; there is no room to give away any time. I hope we can deliver a win for me and the team."
Fabrizio Zaldivar said: "I think Rally de Portugal and I have some unfinished business. The Hyundai i20 N Rally2 was very strong at this event last year, so we know we have a competitive car heading into the event. My mission is to pull everything together in Portugal and demonstrate the potential we have, and bring home a strong result. We are up against some very talented competitors and it won't be easy, but we are determined to fight and bring home important championship points."
Weekend at a Glance
Rally de Portugal begins with shakedown on Thursday before a ceremonial start that evening in Coimbra
Friday's itinerary covers a competitive distance of 121.25km, featuring two runs of Lousã (12.03km), Góis (19.33km), Arganil (18.72km) followed by Mortágua (18.15km) and Figueira da Foz (2.94km)
Saturday is the longest day of the rally in length and duration, with crews taking on Vieira do Minho (26.61km), Amarante (37.24km), Felgueiras (8.81km) and Lousada (3.36km)
Sunday contains four stages – Paredes (11.05km), Cabeceiras de Basto (22.01km) and two runs of Fafe (11.18km), the latter of which acts as the event's Power Stage