Hyundai Motorsport WRC Report: Round 3 Rally México.
Hyundai Motorsport has celebrated a second-place finish in Rally México, round three of the 2023 FIA World Rally Championship (WRC), after an inspiring weekend for the team
Thierry Neuville hunted second place right down to the Power Stage to claim his third consecutive podium finish of the season – and scoring six stage wins in the process
Dani Sordo finished the event in fifth place after Esapekka Lappi crashed out on Saturday morning, while impressively leading the rally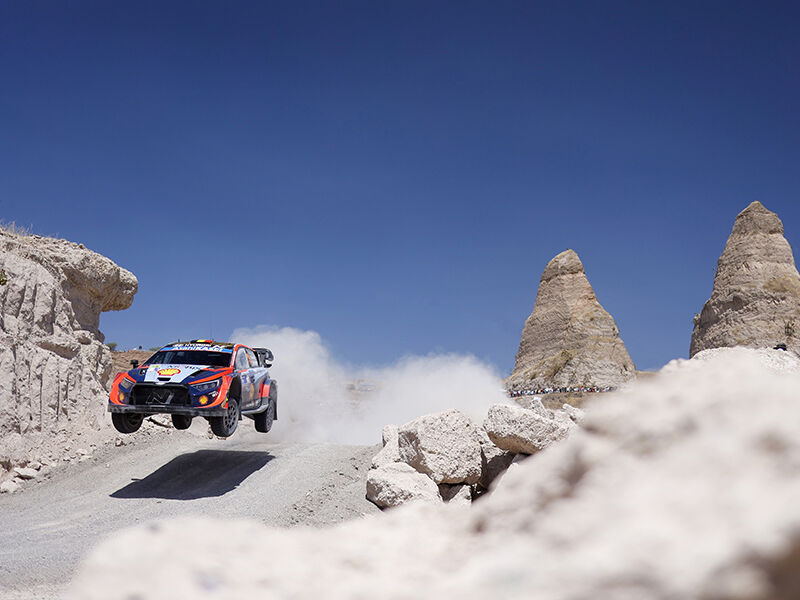 Hyundai Motorsport has claimed a stunning second place finish in Rally México, the third round of the 2023 FIA World Rally Championship (WRC), on a gripping final day in which Thierry Neuville claimed his third consecutive podium result of the season in style.
The Belgian had been involved in a thrilling battle for second place with Elfyn Evans since Saturday; the enthralling contest continued into Sunday with the two drivers nip-and-tuck on each of the final four stages.
Neuville and co-driver Martijn Wydaeghe held their nerve in the Hyundai i20 N Rally1 Hybrid to take two more stage wins and push right up to the closing metres of the Power Stage. A dogged approach paid dividends as they snatched second place by a mere 0.4 seconds. Their Hyundai Motorsport team-mates Dani Sordo and Cándido Carrera, whose rally was hampered by a puncture on Friday afternoon, finished the event in a valuable points-scoring fifth place.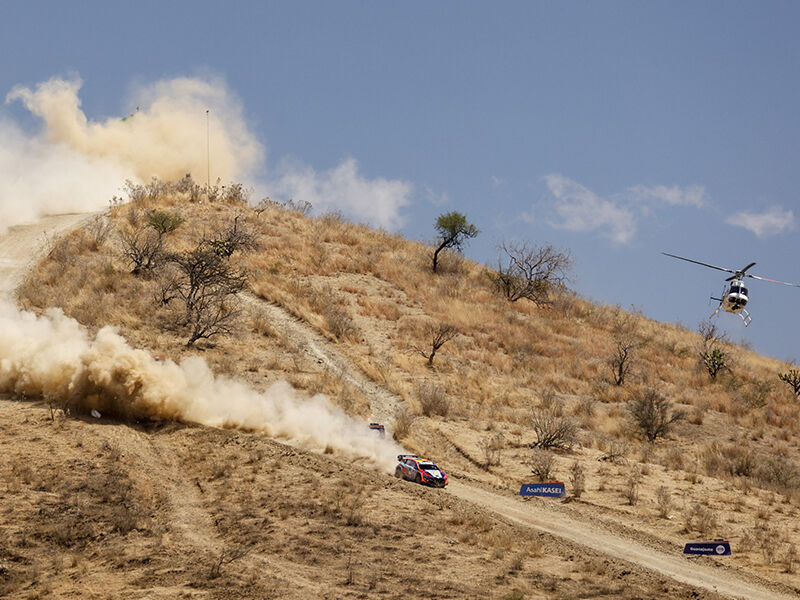 Sunday's itinerary began on familiar ground with the fourth running of the short Las Dunas Superspecial (SS20, 3.53km). Neuville claimed his fifth stage win of the weekend – and the team's 11th – to reduce the gap to Evans to just 4.1 seconds. All eyes were on the two contenders during the longest test of the rally, Otates (SS21, 35.63km), as they fought to take the upper hand.
Mighty performances from both crews made for edge-of-the-seat viewing as they remained neck-and-neck for much of the stage. Just half-a-second separated their respective times after the 30km split but Evans extended his slight advantage at the flying finish to take a 5.8-second lead into the final stages: San Diego (SS22, 12.62km) and the El Brinco Power Stage (SS23, 9.59km).
The pendulum swung back into the Belgians' favour on San Diego with another stage win that reduced the gap once again to 2.7 seconds, with fewer than ten kilometres remaining. A typically determined performance from Neuville in the Power Stage saw him grasp every available opportunity, and ultimately, he did enough to steal second in the closing moments of the rally.
For Hyundai Motorsport, Rally México has been an encouraging event with Esapekka Lappi starting out of the blocks in impressive fashion on Friday. The Finn grabbed the headlines as he led the rally before crashing out on Saturday morning's opening stage. From there, Neuville picked up the mantle seamlessly to continue the team's stage-winning results. All three Hyundai Motorsport crews took a fastest time in Mexico, a total of 12 from a possible 22 (Saturday's stage 15 was cancelled) and showed victory potential from the Hyundai i20 N Rally1 Hybrid on rough, tough, gravel roads.
In the championship, only four points separates the top three drivers with Neuville moving up to second on 53 points, three from the lead. Meanwhile, Hyundai Motorsport has reached the 100-point mark in the manufacturers' title, holding second place after three rounds.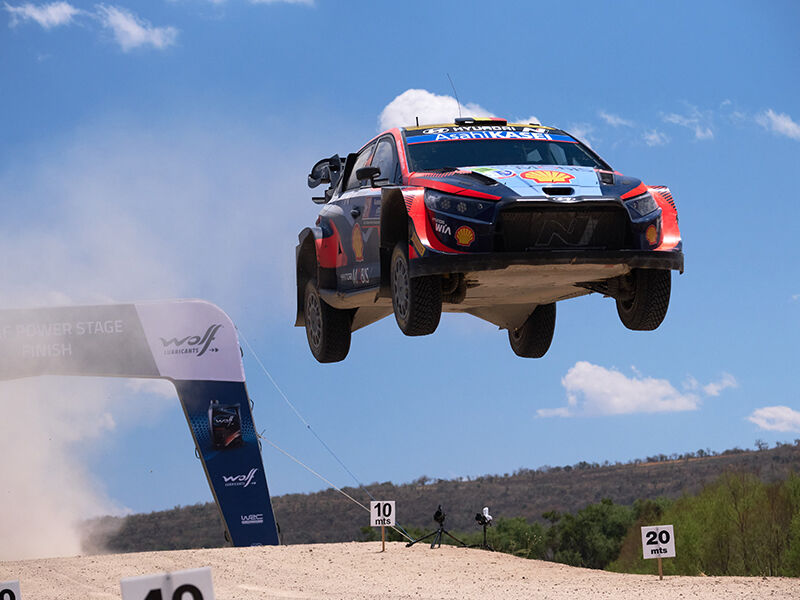 Crew Notes: Thierry Neuville/Martijn Wydaeghe (#11 Hyundai i20 N Rally1 Hybrid)
Second place for the Belgians after an impressive weekend
Six stage wins enabled the crew to hunt down their third podium of the season
Neuville said: "I have been flat out all weekend, and I am delighted to take our third podium in three rallies. We had tried hard to improve the car all weekend; the handling has been getting better. With our road position on the first day, it was tough; we ended Friday almost 40 seconds adrift of the lead. Since Saturday, things have been better and slowly we could catch up with Elfyn. He didn't make it easy, so we had to fight hard right to the end. After today's long stage, Otates, I was a bit disappointed, as I had to slow down for a couple of dogs on the road. That cost us time, but I stayed calm and saw an opportunity in the Power Stage. I pushed as hard as I could, without taking unnecessary risks. Second place is a great reward for the whole team."
Crew Notes: Dani Sordo/Cándido Carrera (#6 Hyundai i20 N Rally1 Hybrid)
Spaniards had been in podium contention until a puncture on Friday
Consistent pace secured them a valuable fifth place and a Power Stage point
Sordo said: "I have mixed feelings because on the one hand I am pleased that we could score some good points for the championship, but there is also a little bit of frustration. The puncture we had on Friday prevented us from being more involved in the fight. We had higher expectations coming into this event. The competition is fierce and there are a lot of strong drivers at the front. We did well to bring the car home in the points and I am sure we can do an equally good job at our next rally. It has been great to be back in Mexico on amazing roads, in front of all these incredible spectators who give so much love and support to WRC. I've enjoyed it and I think we've shown our potential."
"Taking second position is a great feeling and fantastic reward for the whole team, who have all done an amazing job in preparing a competitive and perfectly reliable car for the challenge of Rally México. Losing Esapekka from the rally on Saturday morning was tough after he showed such impressive pace, but we remained focused on the job in hand. Thierry had been suffering a bit from an adverse road position, as well as with a hybrid issue following an artificial jump in the Ortega stage that cost him time. Still, he showed his resilience and did brilliantly. He was passionate and determined, attacking when it mattered to get the job done. As a result, he has moved up a place in the drivers' championship, which we know will be incredibly tight this season. All in all, I feel we have a car, crews and a team capable of being competitive in all situations. I am interested to see how we fare in Croatia – that will be the next litmus test back on tarmac." - Hyundai Motorsport Team Principal Cyril Abiteboul
Next rally
The FIA World Rally Championship switches back to tarmac next month for Croatia Rally, taking place from April 20-23 and based at the Zagreb Service Park.
| | | | | |
| --- | --- | --- | --- | --- |
| 1 |   S. Ogier   |   V. Landais   |   Toyota GR Yaris Rally1 Hybrid   |   3:16:09.4 |
| 2 |   T. Neuville   |   M. Wydaeghe   |   Hyundai i20 N Rally1 Hybrid   |   +27.5 |
| 3 |   E. Evans   |   S. Martin   |   Toyota GR Yaris Rally1 Hybrid   |   +27.9 |
| 4 |   K. Rovanperä   |   J. Halttunen   |   Toyota GR Yaris Rally1   |   +1:55.3 |
| 5 |   D. Sordo   |   C. Carrera   |   Hyundai i20 N Rally1 Hybrid   |   +2:58.8 |
| 6 |   G. Greensmith   |   J. Andersson   |   Škoda Fabia RS  |   +12:31.5 |
| 7 |   E. Lindholm   |   R. Hämäläinen   |   Škoda Fabia Evo   |   +13:04.4 |
| 8 |   O. Solberg   |   E. Edmondson  |   Škoda Fabia RS  |   +13:37.7 |
| 9 |   O. Tänak   |   M. Järveoja   |   Ford Puma Rally1 Hybrid   |   +15:19.6 |
| 10 |   K. Kajetanowicz   |   M. Szczepaniak   |   Škoda Fabia Evo   |   +15:56.6 |
| | | |
| --- | --- | --- |
| 1 |   Toyota Gazoo Racing World Rally Team   |   127 |
| 2 |   2 Hyundai Shell Mobis World Rally Team   |   100 |
| 3 |   M-Sport Ford World Rally Team   |   73 |
| | | |
| --- | --- | --- |
| 1 |   S. Ogier   |   56 |
| 2 |   T. Neuville   |   53 |
| 3 |   K. Rovanperä   |   52 |
| 4 |   O. Tänak   |   47 |
| 5 |   E. Evans   |   44 |
| 6 |   C. Breen   |   19 |
| 7 |   D. Sordo   |   17 |
| 8 |   E. Lappi   |   15 |
| 9 |   G. Greensmith   |   8 |
| 10 |   T. Katsuta   |   8 |