Hyundai Motorsport WRC Report: Round 4 Rally de Portugal.
Hyundai Motorsport has claimed a podium finish in Rally de Portugal to continue its run of top-three finishes in the 2022 FIA World Rally Championship (WRC)
In an exhilarating Power Stage, Dani Sordo moved up into third place to claim his and co-driver Cándido Carrera's first WRC podium of the hybrid era
Thierry Neuville and Ott Tänak continued to give their maximum on the final day, securing fifth and sixth positions respectively – including two stage 1-2s for the team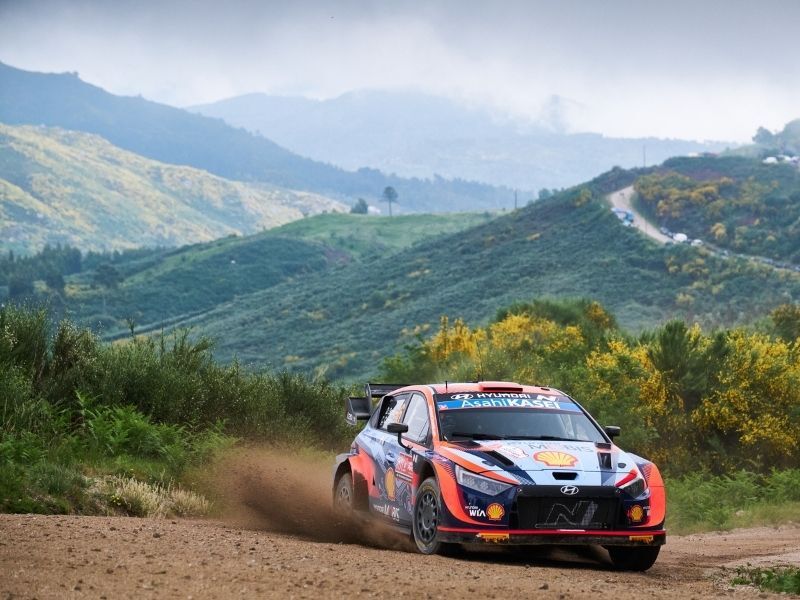 Hyundai Motorsport has taken a third-place podium finish in Rally de Portugal, the fourth round of the 2022 FIA World Rally Championship (WRC), after a committed fighting performance from the entire team and its three crews.
In their debut WRC event in the new Hyundai i20 N Rally1 car, Dani Sordo and Cándido Carrera secured their first podium of the season with a flying run through the rally-ending Power Stage. The result marks the 16th top-three result for Sordo in his Hyundai Motorsport career, and the team's sixth Portuguese podium since 2017.
Sunday's schedule covered two passes of the iconic Fafe stage, with its spectacular jump bringing the rally to a thrilling conclusion. Crews negotiated just 48.87km of competitive action across five stages with Felgueiras (SS17/SS20, 8.91km) and Montim (SS18, 8.69km) joining Fafe (SS19/SS21, 11.18km) on the itinerary for a familiar final day of Rally de Portugal.
While Sordo aimed to overturn the 5.7-second deficit for third place, the team's two other crews were also giving their maximum to finish on a positive note. Thierry Neuville and Martijn Wydaeghe had gradually closed the gap to their Spanish team-mates throughout the morning, despite picking up front aero damage early on. The Belgian crew ultimately finished in fifth position, pushing right to the end of the Power Stage.
Ott Tänak and Martin Järveoja unlocked encouraging pace as they continued their own recovery drive, having dropped to tenth after a double puncture on Friday. They took two stage wins (SS18 Montim and SS19 Fafe), with Neuville and Wydaeghe right behind for a team 1-2. The Estonians moved up to sixth place on the classification after another strong run through the repeat of Felgueiras, a position they secured with a typically strong finish.
All three crews picked up extra points in the Power Stage with Sordo second fastest, Neuville third and Tänak fourth. Hyundai Motorsport continues to hold second place in the manufacturers' championship on 116 points after four rounds.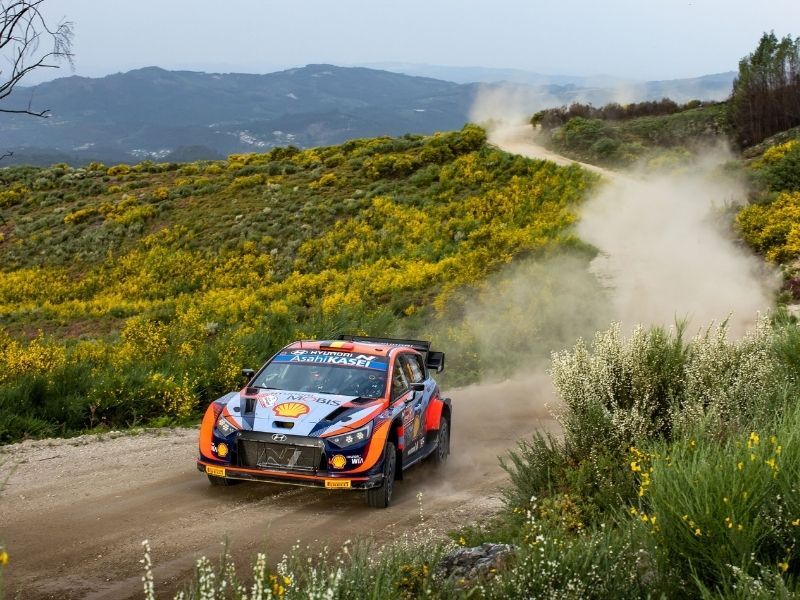 Crew Notes: Dani Sordo/Cándido Carrera (#6 Hyundai i20 N Rally1)
Podium result for the Spanish crew in their first WRC event of the season
Overturned a 5.7-second gap with a strong Sunday performance
Sordo said: "I am really pleased to finish this rally on the podium. It has not been easy in our first event competing with the new Hyundai i20 N Rally1 car. I have given my best all weekend, but I've needed to learn the car stage by stage and adapt my driving to suit its characteristics. We finished third and we know we have to work even harder to close the gap. Cándido has done a great job and I am pleased for the team that we can take a top-three result away from a challenging rally. I am sorry for Taka; he had an amazing rally and would have equally deserved the podium."
Crew Notes: Thierry Neuville/Martijn Wydaeghe (#11 Hyundai i20 N Rally1)
Fifth place for the Belgian crew on a frustrating weekend
Strong Sunday performance despite carrying front splitter damage
Neuville said: "We have given it everything this weekend, and we pushed quite hard in the Power Stage to take as many points as possible from this weekend, which wasn't the greatest for us. We brought the car home with 13 points and we're still second in the championship, although with an extended gap to the front. We have some positives with our car, I feel quite comfortable, and we have shown that the speed is there but there is definitely more work we need to do. We know we can push for the win, but if we are slowed by issues, then it's not great. I'd like to say congratulations to the rally organisers; it's been an incredible job, and with the old stars and cars back this weekend it's been a top show for the fans."
Crew Notes: Ott Tänak/Martin Järveoja (#8 Hyundai i20 N Rally1)
Two stage wins for the Estonians on the final morning
Gained two positions on the final stages to claim sixth position
Tänak said: "There is no other way to describe our weekend than frustrating. We completed all the stages, we have tried to learn a few different things, and hopefully we can take something away from this rally that makes us a little bit better for the next one. We are quite far, there are plenty of jobs to do, and many things quite open. It has generally been difficult to get the confidence we need but there's no other option than hard work to try and turn things around."
"Another incredible day and a fantastic drive from Dani. We gave him the target to catch Taka (Katsuta) and he gave it everything to achieve it. We are so happy for him and impressed by his dedication and commitment. He has less mileage than the others, and fewer opportunities, but again he has shown how strong and reliable he is; he has had no problems all weekend. Thierry, despite his mechanical issue on Friday, never gave up and brought the car home in fifth to score valuable points, even if it wasn't the result that he, or we, would have wanted. Ott, too, had a strong Sunday and managed to claim back two positions to finish sixth. I am happy and proud of everyone in the team that we can score this podium, but our target is to win. We are ready and willing to go one, or rather two steps higher. We know there's more to come and we want to fight for the win in Sardinia." -Deputy Team Director Julien Moncet said: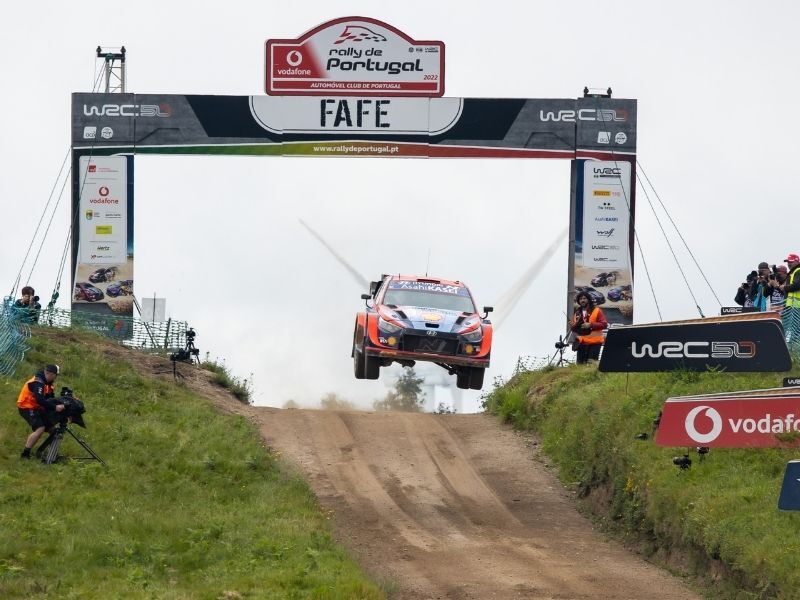 Next rally
The fifth round of the 2022 FIA World Rally Championships takes place over the weekend of June 2-5 on the gravel stages of Rally Italia Sardegna.