Hyundai to compete in 2019 World Time Attack Challenge.
Hyundai i30 Fastback N to compete in 2019 World Time Attack Challenge, Clubsprint category
The modified road car will act as a test bed for potential future N performance parts
Hyundai RM16 Concept to make Australian debut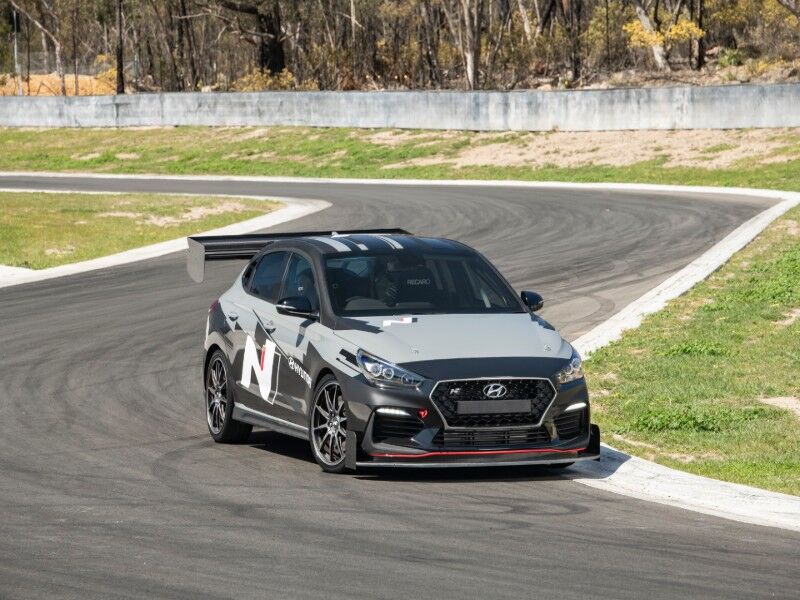 2 October 2019 - Hyundai will expand its Australian motorsport activities, entering an i30 Fastback N in the 2019 World Time Attack Competition (WTAC) at Sydney Motorsport Park (18-19 October).

The car will compete in the Clubsprint class, for lightly modified road cars, and will feature several factory development performance parts that are being evaluated for potential future production models. The project is led by a local team, with support from engineers and designers based at Hyundai's R&D centre in Namyang, South Korea.

The move onto the racetrack follows Hyundai's successful Australian motorsport debut in the 2019 Targa Tasmania tarmac rally, where Brendan Reeves and Rhianon Gelsomino scored a giant-killing sixth place in the GT2 Class, beating a variety of more expensive, high-profile sports cars.

The build of the WTAC entry is being led by Hyundai Australia's Product Development team, with a focus on maintaining as much of the original performance characteristics of the standard i30 Fastback N road car as possible. Rules for the Clubsprint class do allow for some modifications which has given the engineering team freedom to test a range of development performance parts.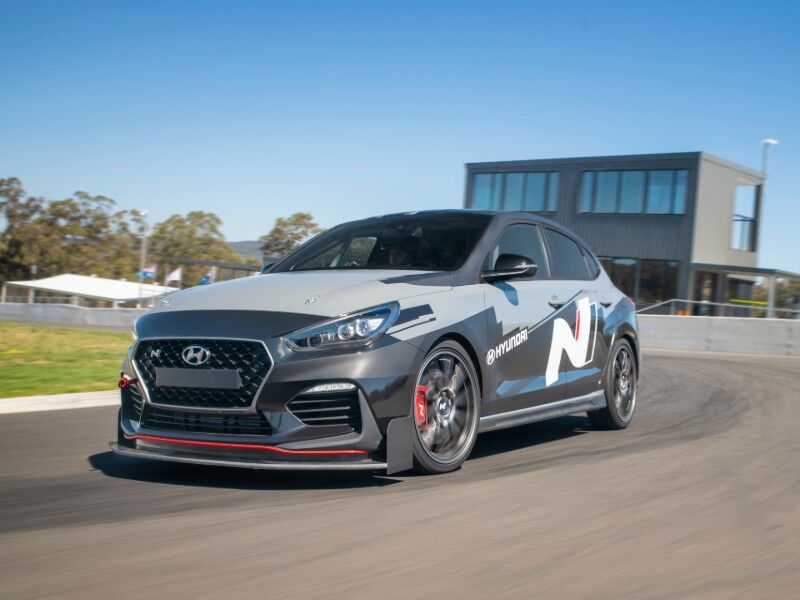 Hyundai's High Performance Team in Korea has developed a more powerful engine, which features an upgraded turbocharger and intercooler along with a bespoke ECU tune. Testing has already been undertaken on local race tracks and a dynamometer to ensure peak performance while still maintaining reliability, as the engine utilises stock internal components.

A new exhaust system has also been developed locally to further enhance performance and provide a racier note on track.

The car also features a range of items from the recently unveiled i30 N Project C special edition. These include a carbon fibre bonnet, lightweight OZ Racing forged alloy wheels and an Alcantara-wrapped steering wheel.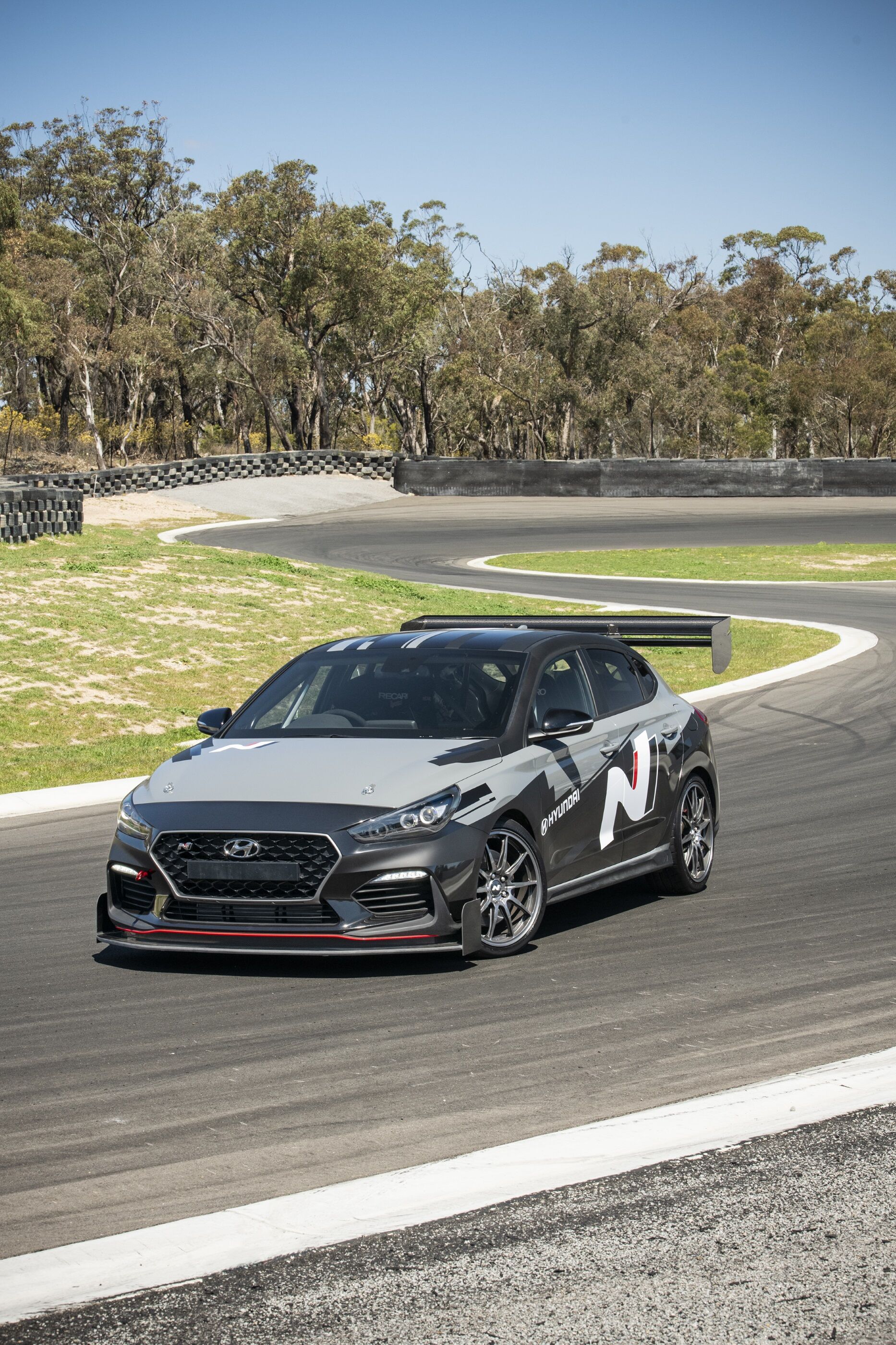 The cabin has been stripped of as much weight as possible, leaving just the dashboard, door trims, racing-style seat and harness as well as the mandatory safety roll cage.

To assist in the project Hyundai Australia has enlisted the help of Dr Sammy Diasinos of Dynamic Aero Solutions to tailor an aerodynamic package specifically for the i30 Fastback N. While the car remains as close to production ready where possible, to be competitive in the Clubsprint class Hyundai has elected to add downforce.

Dr Diasinos is one of Australia's leading motorsport aerodynamic experts, having spent six years in Formula One as well as creating the aero package for the 2018 World Time Attack outright winner.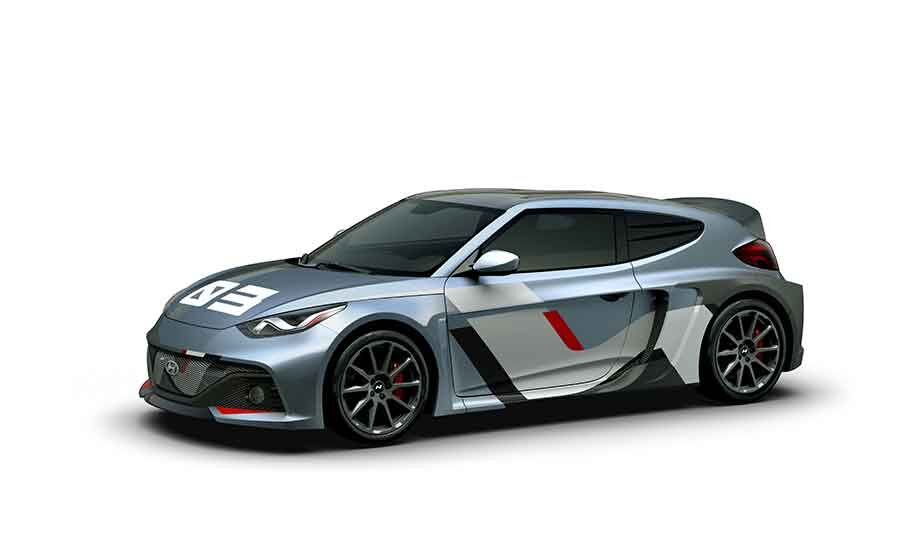 Using CFD simulations Dr Diasinos has developed a bespoke front splitter and huge adjustable rear wing for the i30 Fastback N. According to Dr Diasinos, who spent four months on the project, at 200km/h the front splitter will generate 250kg of downforce and the rear wing will be capable of 450kg.

"The great challenge with the Clubsprint class is we're quite restricted with the aerodynamic changes we can make to the car," Dr Diasinos said. "But with the front splitter and wing package we have developed there should be a significant increase in the downforce and cornering ability of the i30 Fastback N.

"This whole project is about showing what the standard car is capable of doing, so the aero is the only major change because that's what is required to be competitive at World Time Attack. The car will be up against some highly modified cars even in Clubsprint."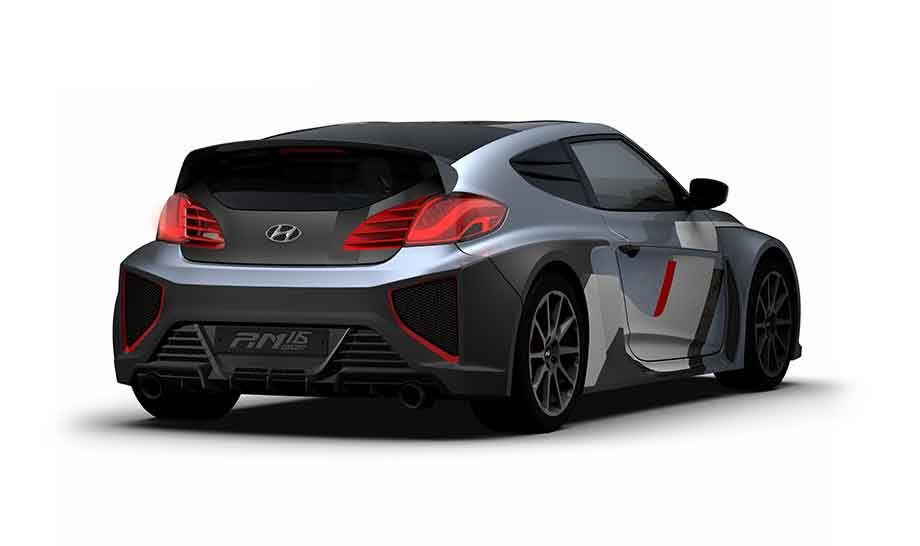 Off track Hyundai will have a large presence at the two-day World Time Attack Competition, including the first Australian appearance of the RM16 Concept car. Unveiled at the 2016 Busan International Motor Show, the striking machine is part of Hyundai's Project RM (Racing Midship) a series of concepts and development models focused on high-performance vehicle testing.

The RM16 features a mid-mounted 2.0-litre engine and six-speed manual transmission, housed in an aluminium space frame chassis draped in carbon-fibre reinforced plastic (CFRP) body panels.

RM16 will be on display at the N Performance stand in the paddock, alongside the Targa Tasmania i30 N and Will Brown's TCR Australia Series winning i30 N TCR race car.

For more information about the 2019 World Time Attack Competition please visit: www.worldtimeattack.com