Let's play! Hyundai returns to rallying in Australia.
Hyundai Motor Company Australia (HMCA) is preparing to play in the dirt next month by entering the opening round of the 2022 Australian Rally Championship, the Netier National Capital Rally, to be held 2-3 April in Canberra.
Former WRC Academy driver Brendan Reeves will pilot a Hyundai i20 N R5 in the traditional ARC curtain raiser, alongside regular co-driver, two-time Targa champion Kate Catford.
The car – to be branded with Hyundai N's striking 'Let's Play' livery – will mark HMCA's return to top-level rallying competition in Australia for the first time since Reeves' giant-killing performance in the 2019 Targa Tasmania road rally, where he finished sixth in the GT2 class and 15th outright in a showroom-specification i30 N hatchback.
It will also be the 33-year-old Victorian's first appearance in the Australian Rally Championship since taking victory in this event in 2016.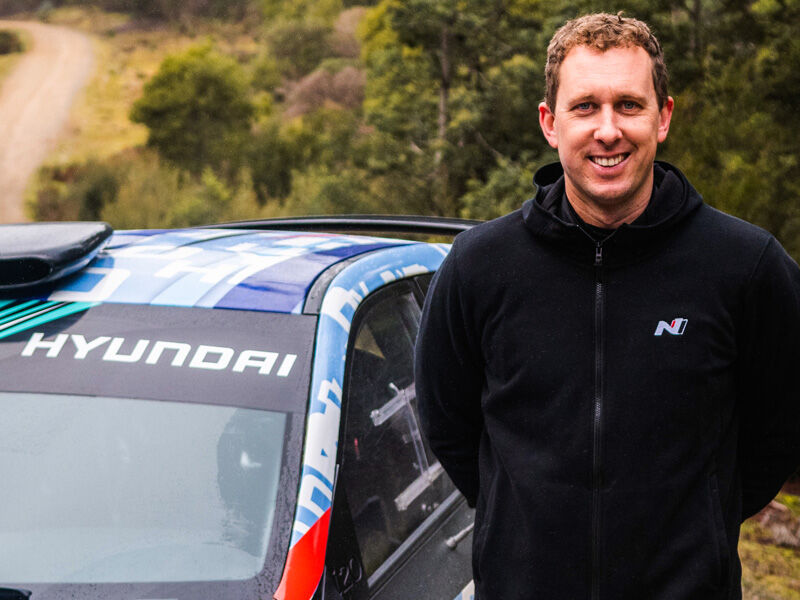 "I'm really excited to have the opportunity to return to the highest level of rallying in Australia, thanks to the support of Hyundai N," said Reeves.
"Canberra is the spiritual home of rallying in this country and the Netier National Capital Rally is a fantastic event to showcase the performance of the i20 N R5."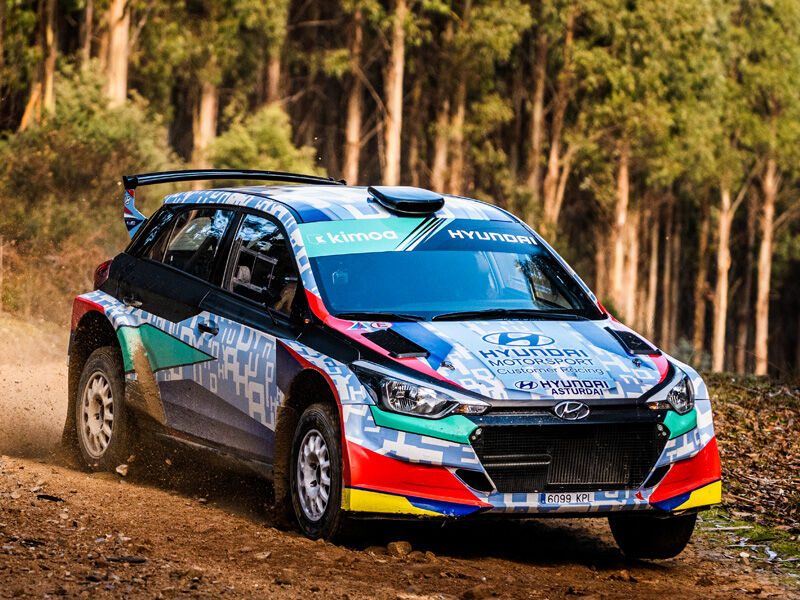 "Hyundai N's new brand line is 'Let's Play' and I can fully relate to that! I'm looking forward to driving the i20 N R5 and I'm confident we have the right ingredients in place to challenge at the front."
Reeves has played a central role in the development of Hyundai's N cars in Australia since 2017, providing valuable driver feedback to Hyundai Motor Company development engineers during pre-launch local performance testing of the highly acclaimed i30 N hatchback.
He has also regularly competed with Hyundai in the Whiteline Tarmac Rallysprint series and is a key member of the N team at customer events such as the annual Hyundai N Festival and N Drive Meets.
Reeves' most recent rallying commitments have been in the Victorian State Rally Championship, finishing second outright in 2021 in a classic two-wheel drive car against more powerful modern machinery.
Hyundai's global success in rallying can trace its roots back to Australia, with the company first entering a factory-supported team with Wayne Bell and the Lantra in 1991.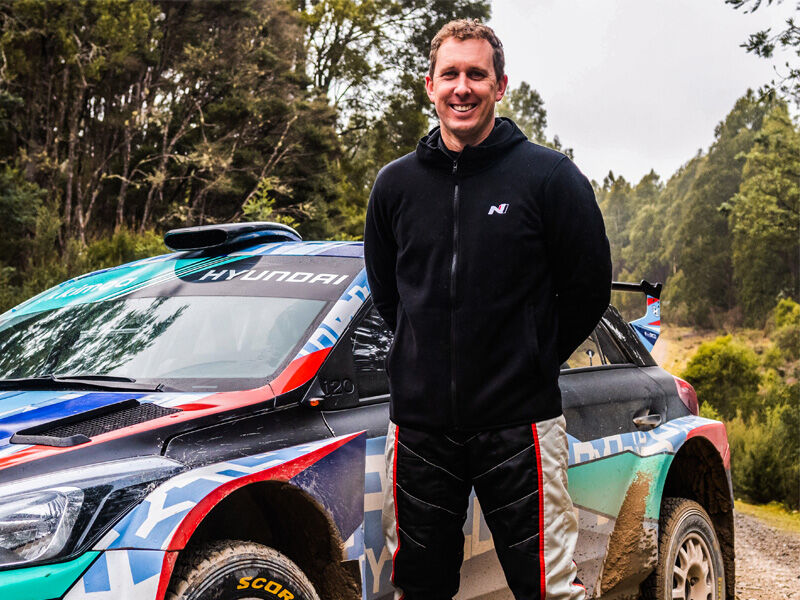 Since then, Hyundai Motorsport has claimed the WRC Manufacturers Championship twice – in 2019 and 2020 – and chalked up 20 WRC victories.
The Hyundai i20 N R5 is built by Hyundai Motorsport in Germany and is a proven rally winner on the global stage, taking numerous victories in the WRC2 category as well as regional championship titles since its introduction in 2016.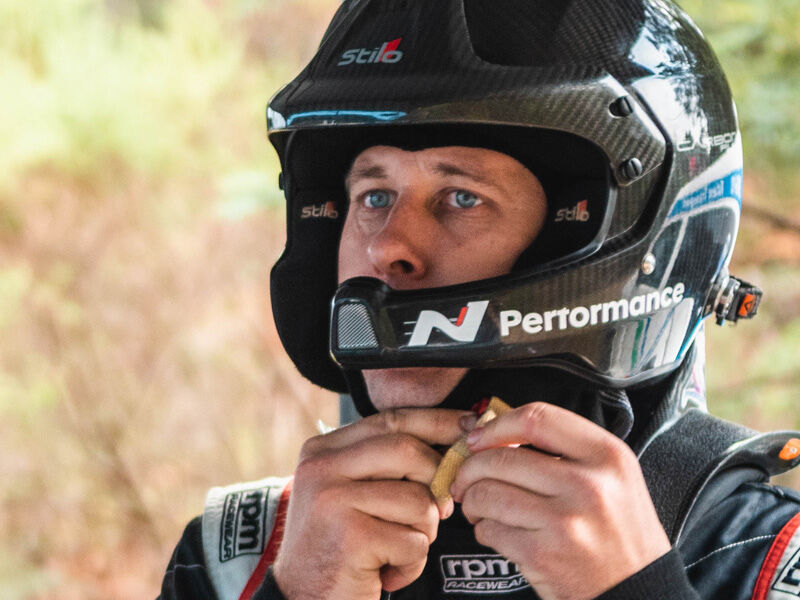 Like the all-new i20 N pocket rocket, which recently won Top Gear's 2021 Car of the Year award, the R5 is powered by a 1.6-litre turbo charged four-cylinder engine, specifically tuned for motorsport to produce 210kW of power and 420Nm of torque. It drives an all-wheel drive transmission via a five-speed sequential gearbox.
The Netier National Capital Rally consists of 13 Special Stages over two heats run on Saturday April 2 and Sunday April 3, with a total of 182.10km of competitive running.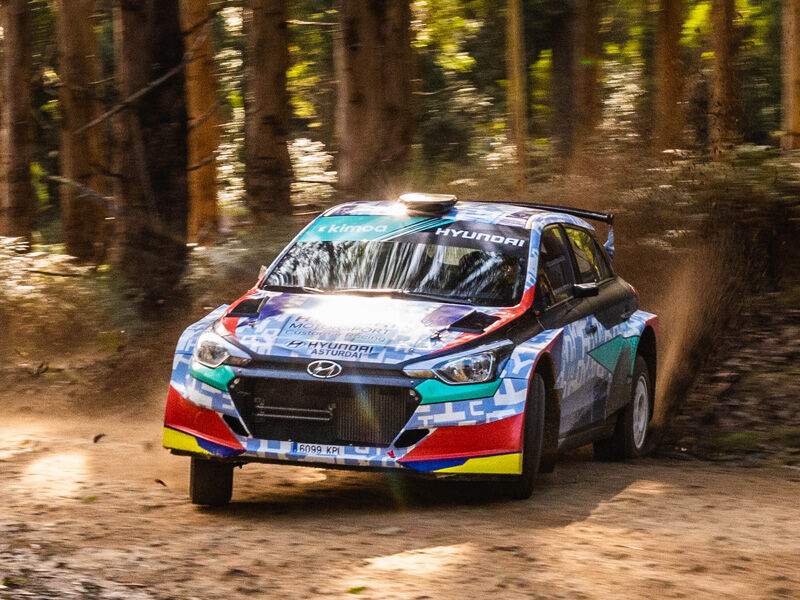 Brendan Reeves
Born: 29/8/1988
Age: 33
Lives: Wedderburn, Victoria
Rallying highlights.
2010 Pirelli Star Driver Shootout - winner
2011 WRC Academy – 5th
2012 WRC Academy – 4th
2013 American Rally Championship – 1st 2WD
2014 National Capital Rally – 1st 2WD
2015 New England Forest Rally (USA) – 1st 2WD
2016 National Capital Rally – 1st outright
2016 Rally South Australia – 1st outright
2016 Rally Coromandel (NZ) – 1st outright
2017 Rally Coromandel (NZ) – 1st outright
2019 Targa Tasmania – 6th GT2 class
2021 Victorian State Rally Championship – 3rd outright, 1st 2WD
Kate Catford
Born: 27/9/1986
Age: 35
Lives: Warragul, Victoria
Rallying highlights.
2017: Victorian State Rally Championship – 1st co-driver
2018: South Australian State Rally Championship – 1st co-driver
2019: Targa Championship – 1st co-driver
2020/21: Targa Championship – 1st co-driver
2021: Victorian State Rally Championship – 2nd co-driver (with Brendan Reeves)
Hyundai i20 N R5 – specifications
Built: Germany
Bodyshell: Reinforced steel body with Hyundai Motorsport-designed welded multi-point roll cage
Length: 4035mm
Wheelbase: 2570mm
Width: 1820mm
Track width: 1610mm
Weight: 1230kg
Engine: 1.6-litre turbocharged four-cylinder
Restrictor: 32mm
Power: 210kW
Torque: 420Nm
Transmission: Four-wheel Drive
Gearbox: Ricardo five-speed sequential
Differentials: Mechanical front and rear
Suspension: MacPherson struts (front and rear) with three-way adjustable dampers
Steering: Hydraulic power-assisted rack-and-pinion
Brakes: 300mm ventilated discs with four-piston calipers
Wheels: 7x15inch