Safari Rally Kenya - Day Three Report.
Hyundai Motorsport completed a gruelling Safari Rally Kenya in fifth place after a disappointing weekend failed to deliver on the team's pre-event expectations
Thierry Neuville/Martijn Wydaeghe claimed a top-five result and maximum Power Stage points, while Oliver Solberg/Elliott Edmondson finished tenth after more drama on Sunday
Ott Tanak/Martin Jarveoja led a Hyundai 1-2 in SS16, the rehearsal of the Hell's Gate Power Stage, but were forced to retire with power steering issues after SS17 (Oserian 2).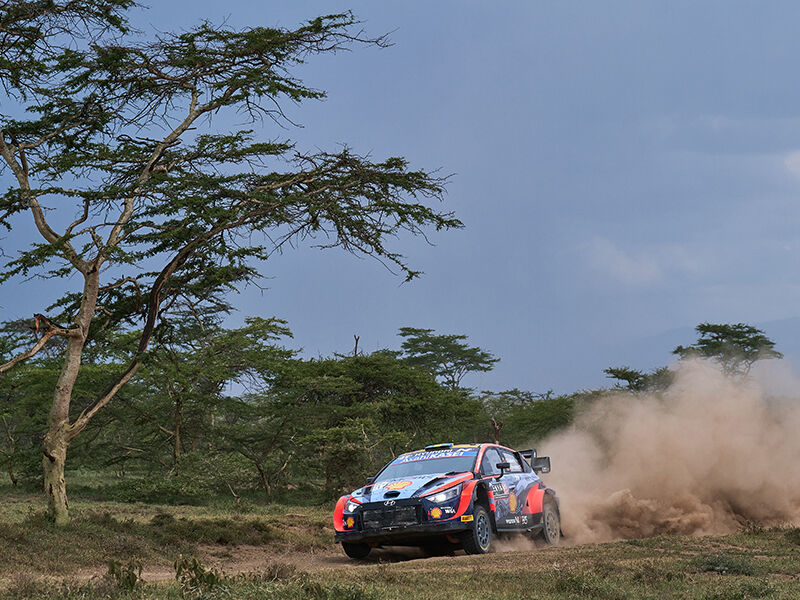 Hyundai Motorsport has completed Safari Rally Kenya, round six of the 2022 FIA World Rally Championship (WRC), with a fifth-place finish after a hugely disappointing weekend for the team.
Thierry Neuville and Martijn Wydaeghe were the highest placed of the three crews, taking away a top­ five result and maximum points from the Power Stage, which was little consolation in an event that had promised much more. The harsh and unforgiving conditions of the Safari Rally with its notorious fesh­ fesh and rocky, rough terrain denied the hard efforts of team, despite early hopes of a podium push.
Six stages featured on the final day, a repeat loop of Oserian (SS14/SS17, 17.93km), Narasha (SS15/SS18, 13.30km) and Hell's Gate (SS16/SS19, 10.53km), the latter as the rally-ending Power Stage. It was far from a trouble-free final day for Hyundai Motorsport with Ott Tanak and Martin Jarveoja retiring after the second pass through Oserian with a power steering issue.
The duo had hoped to salvage some points from the Power Stage. They had demonstrated their intent with a stage win in the first run of the aptly named Hell's Gate, leading a Hyundai 1-2. Unfortunately, the opportunity would not arise as they were forced to stop their Hyundai i20 N Rally1 after completing SS17.
Oliver Solberg and Elliott Edmondson, meanwhile, headed into Sunday in sixth place but experienced trouble on the opening test. The crew had to stop in a section of the stifling fesh-fesh, 2.1km into the stage, to replace a sand-clogged air filter. A similar issue occurred in the repeat stage, but they persevered to bring their car home, albeit down in tenth place - and with a special word of thanks to the team's mechanics.
Neuville, who had retired on Saturday from a provisional podium place, was equally determined to challenge for Power Stage points, and achieved the full five on offer with a committed drive. For Hyundai Motorsport, the team will now regroup with intensity to review a frustrating weekend.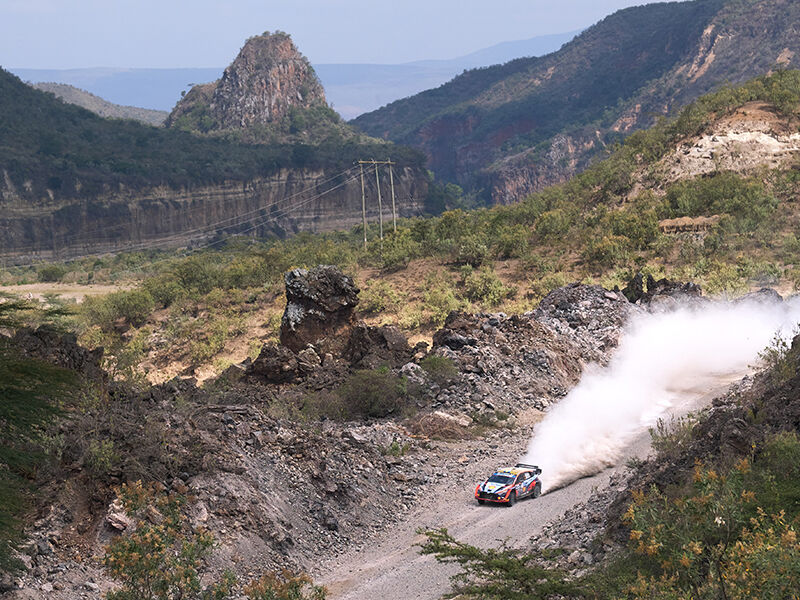 Crew Notes: Thierry Neuville/Martijn Wydaeghe (#11 Hyundai i20 N Rally1)
Fifth place for the Belgian crew after a hard-fought weekend of rallying
Taking maximum points from the Power Stage was the only consolation
Neuville said: "We have achieved the maximum we could. Taking fifth place after all the trouble and mess we have experienced can probably be called a satisfying result. It has been a tough and challenging weekend, and this morning was no exception. Our focus was clearly on getting something from the Power Stage, which we managed at least. There's not much more to say. The situation is obvious. I am really disappointed, not just for us but also for the mechanics, who have been working so hard, but like us don't get the reward."
Crew Notes: Oliver Solberg/Elliott Edmondson (#2 Hyundai i20 N Rally1)
A rollercoaster learning weekend as they battled through the Safari stages
Tenth place on the classification doesn't reflect a tenacious effort from the crew
Solberg said: "On the positive side, it's been a much better Safari Rally Kenya than I had last year. It's still not the result we had hoped for, but that's part of rallying. My thanks to all the mechanics, without whom we would not have been able to reach the end of this challenging event. Nothing is possible if we don't have their expertise and hard work, so very big thanks to them all. We know as a team we have a lot of work to do, but we'll be flat out from here."
Crew Notes: Ott Tanak/Martin Jarveoja (#8 Hyundai i20 N Rally1)
Estonians took a stage win in the first pass of Hell's Gate (SS16)
Power steering issues forced them to retire after SS17 (Oserian 2)
Tanak said: "This Safari Rally itself has been quite fun this year with some incredibly demanding conditions. From our side, we have had a very safe approach, not taking any risks. On the first day, things worked out quite well, but unfortunately on Saturday we had a transmission issue and today we have had a power steering problem. We can't take any points from here, but it is what it is; we must learn from this and move forward. There are many things for the engineers to take away and I hope we'll be in a better shape for Estonia."
"It goes without saying that we are very disappointed by the rally overall, and we are all a bit down by this result. This is motorsport: sometimes you win, sometimes you lose. We have identified a lot of issues this weekend, and we are already working on the solutions. On the positive side Thierry and Oliver both brought their cars to the finish. Thierry took maximum points from the Power Stage, and Oliver showed us again his never-give-up spirit. Ott had good pace this morning, scoring a stage win, but had to retire after power steering issues. When we get back to the factory, we will have intense discussions and do all we can to come back stronger at the next event."-Deputy Team Director Julien Moncet
Next rally
The next round of the 2022 FIA World Rally Championship (WRC), Rally Estonia, takes place from July 14-17.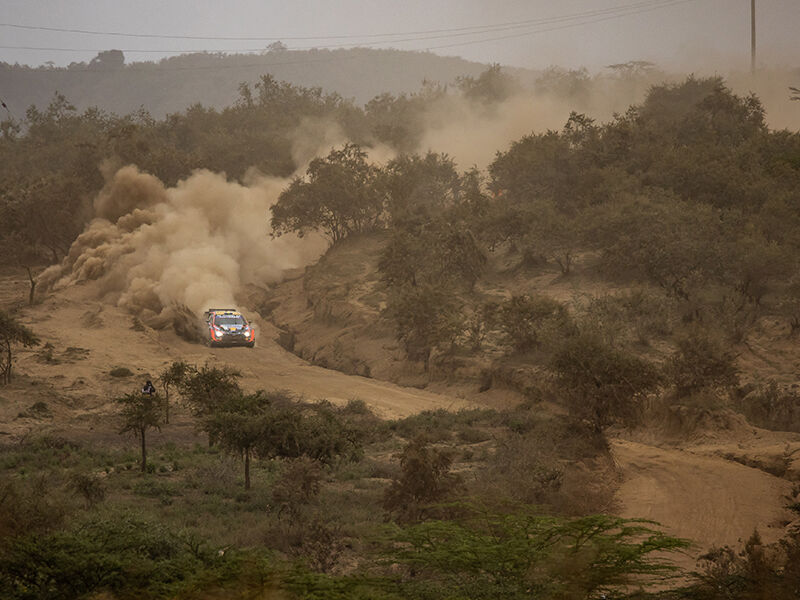 | | | | | |
| --- | --- | --- | --- | --- |
| 1 |   K. Rovanperä   |   J. Halttunen   |   Toyota GR Yaris Rally1   |   3:40:24.9 |
| 2 |   E. Evans   |   S. Martin   |   Toyota GR Yaris Rally1   |   +52.8 |
| 3 |   T. Katsuta   |   A. Johnston   |   Toyota GR Yaris Rally1   |   +1:42.7 |
| 4 |   S. Ogier   |   B. Veillas   |   Toyota GR Yaris Rally1   |   +2:10.3 |
| 5 |   T. Neuville   |   M.Wydaeghe   |   Hyundai i20 N Rally1   |   +10:40.9 |
| 6 |   C. Breen   |   P. Nagle   |   Ford Puma Rally1   |   +23:27.9 |
| 7 |   J. Serderidis   |   F. Miclette   |   Ford Puma Rally1   |   +30:16.5 |
| 8 |   S. Loeb   |   I. Galmiche   |   Ford Puma Rally1   |   +32:12.6 |
| 9 |   K. Kajetanowicz   |   M. Szczepaniak   |   Skoda Fabia Evaz   |   +35:37.6 |
| 10 |   O.Solberg   |   E. Edmondson   |   Hyundai i20 N Rally1   |   +37:36.6 |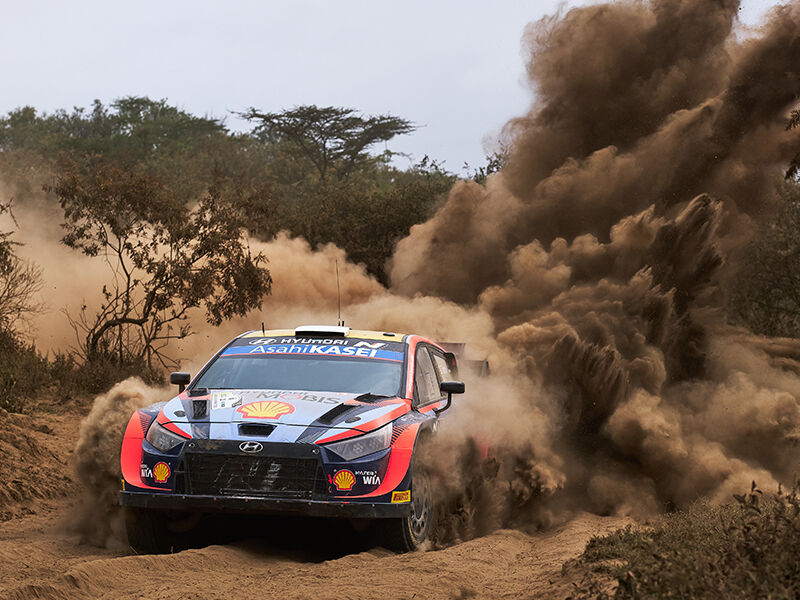 | | | |
| --- | --- | --- |
| 1 |   Toyota Gazoo Racing World Rally Team   |   246 |
| 2 |   Hyundai Shell Mobis World Rally Team   |   184 |
| 3 |   M-Sport Ford World Rally Team   |   144 |
| 4 |   Toyota Gazoo Racing World Rally Team NG   |   68 |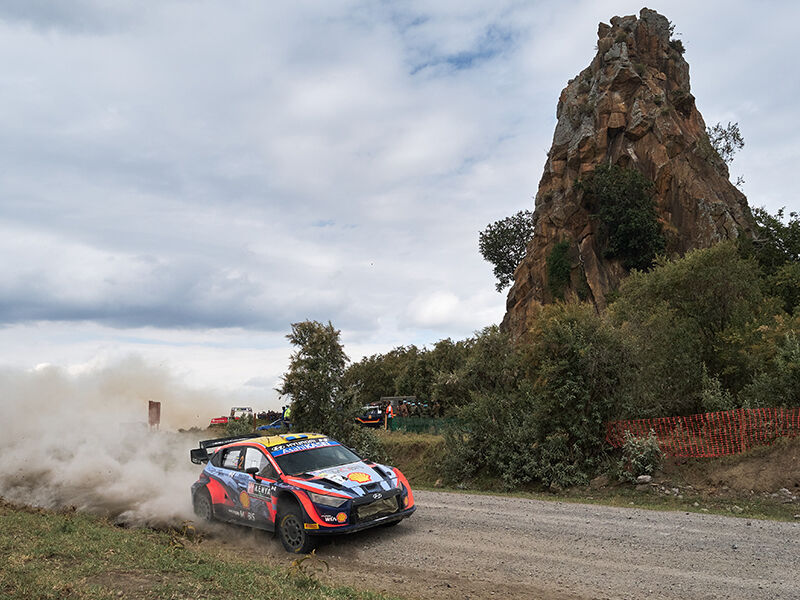 | | | |
| --- | --- | --- |
| 1 |   K. Rovanpera   |   145 |
| 2 |   T. Neuville   |   80 |
| 3 |   o.Tanak   |   62 |
| 4 |   T. Katsuta   |   62 |
| 5 |   C. Breen   |   60 |
| 6 |   E. Evans   |   57 |
| 7 |   S. Loeb   |   35 |
| 8 |   S. Ogier   |   34 |
| 9 |   D. Sordo   |   115 |
| 10 |   G. Greensmith   |   28 |
| 11 |   P. Loubet   |   18 |
| 12 |   E. Lappi   |   17 |
| 13 |   A. Mikkelsen   |   12 |
| 14 |   O. Solberg   |   9 |