A green-power enthusiast, who lives off-the-grid, has become the first Australian customer to receive delivery of the new Kona Electric.
Mr. Charles Dalglish will charge the all-electric SUV exclusively using green power from his home solar installation.
he new Kona Electric brings a 449km range (WLTP) in an affordable small SUV, with ultra-fast 100kW DC charging capability.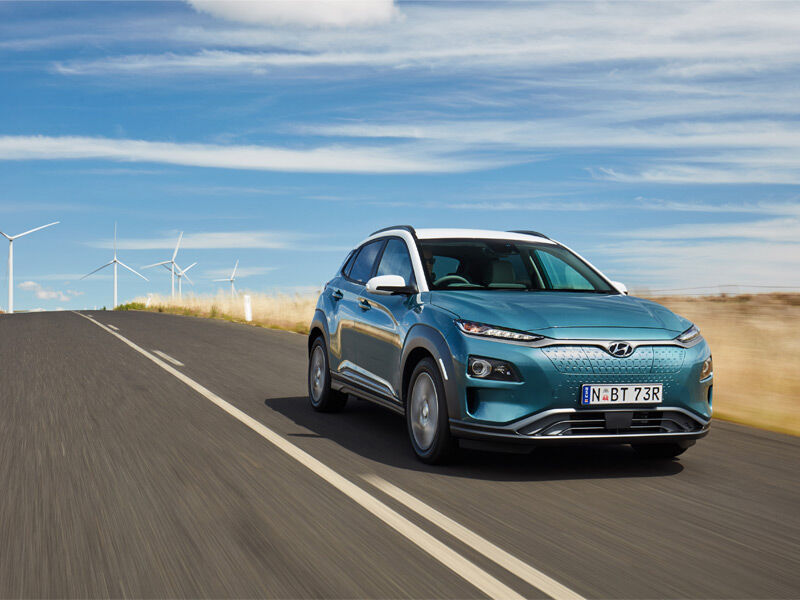 The first Australian Kona Electric owner, an advocate of green power who lives off-the-grid, has taken delivery of his new, all-electric SUV.
Charles Dalglish, the semi-retired owner of a green power business in the Blue Mountains, was handed the keys to his new Kona Electric by Hyundai Motor Company Australia's (HMCA) CEO, JW Lee, at Sydney's Ryde Hyundai dealership.
"Ever since I got wind of the Kona Electric two years ago I've just pushed and pushed and pushed. I'm very pleased," Dalglish said.
"The Hyundai is going to be tremendous – it's got a 450km range," Dalglish said. "I'll be in clover; it will be fantastic."
"We are extremely pleased to deliver the first game-changing Kona Electric to Mr. Dalglish, who is an enthusiastic proponent of alternative green power, and of the efficient Hyundai EV system," HMCA CEO, JW Lee said.
Dalglish, who lives in Blue Mountains, was drawn to the Kona Electric in preference to what he describes as "over-priced and inefficient" alternatives.
"There aren't any other options," Dalglish said. "No affordable electric car can go from Sydney to Bathurst without having to stop or being on a tow truck."
"I've built three electric cars, so I know a little bit about them," Dalglish added, "and I'm much in admiration of the Hyundai being so efficient."
His own battery-powered creations included a Lotus Clubman 7 and a small 4WD based on a mass-produced, conventionally powered vehicle.
A former car dealer and aircraft salesman, who flew aircraft all over Australia, Dalglish sold his motor business to pursue a passion for green power. His business specialised in carrying out solar-powered, off-the-grid installations for weekenders and farmers.
Dalglish lives off-the-grid, and will charge his zero-emissions Kona Electric using green power from his home solar installation.
"I'm thrilled to be able to get the Kona Electric - it just makes so much sense," Dalglish enthused.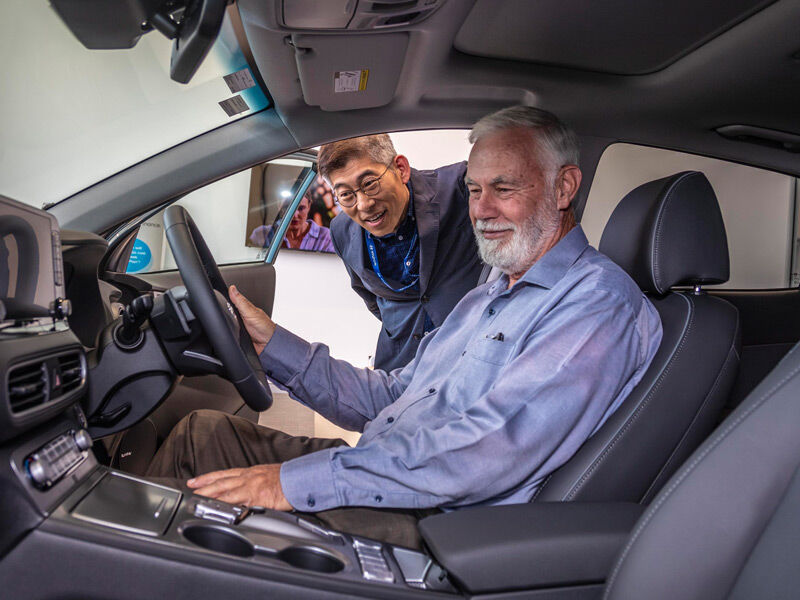 Kona Electric
Hyundai's first all-electric SUV, the Kona Electric, has arrived in Australia boasting a long-range battery-electric powertrain, practical SUV styling, and advanced safety and connectivity.
The new Kona Electric features a powerful 150kW electric motor powertrain with the ability to travel up to 449 kilometres on a battery charge (WLTP), in a strikingly sporty SUV package.
Kona Electric produces a near-instantaneous 395Nm of torque from its electric motor, providing effortless and surprisingly sporty performance, with a 7.6-second 0-100km/h.
Plugged into a 100kW DC fast-charger, Kona Electric can reach 80 percent battery charge in 54 minutes. In addition, the 7.2kW on-board charger allows convenient battery recharging when plugged into a normal household socket, using the supplied In-Cable Control Box (ICCB).