Hyundai i30 SR powers to a Drive Car of the Year award.
i30 SR wins 2017 Drive Car of the Year: Best Small Car
Drive judges praise excellent value, high performance
Local suspension tuning and overall refined vehicle dynamics impress judges
i30 SR beats Japanese and German rivals for class honours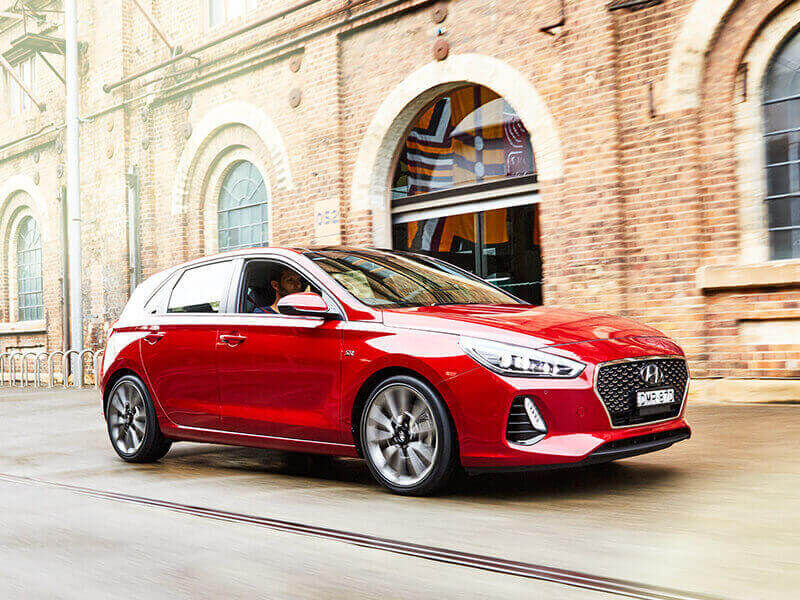 Hyundai's new generation i30 SR has gone straight to the top, convincingly taking out the hotly contested Small Car class in Drive's prestigious 2017 Car of the Year awards.

After a solid week of testing against its peer group, Hyundai's best-selling car came up trumps, showing off its refined dynamics, lively engine and new technology by beating the best from Europe and Japan.

The six-strong judging panel, comprising Drive's editorial and road test team, put more than 50 cars through their paces at Wakefield Park Raceway to determine the class winners.

Judges used the raceway to compare handling, vehicle dynamics, ride quality and braking ability, before embarking on an extensive road drive programme to assess each car thoroughly in urban, rural and highway driving environments.

"Our finalists are the best of the best in their respective classes and the small car class is very competitive," said Drive editor Andrew Maclean. "Hyundai i30 represents great value-for-money in that class and i30 SR is a genuine pocket rocket."

"Its150kW, 265Nm, turbocharged 1.6-litre engine delivers real hot hatch performance in a sub-$30,000 car. It has fantastic dynamics and the local chassis tuning stands it apart from everything else in its class."

Hyundai Motor Company Australia Chief Executive Officer, JW Lee, said "i30 SR's win in the Drive Car of the Year awards just six months after its launch here is a great result."

"Our confidence in the new, third-generation i30 range has been bolstered by this win in one of Australia's most prestigious Car of the Year competitions," said Mr Lee.

"The i30 offers a comprehensive suite of technology across the range and its beautiful design – coupled with outstanding chassis dynamics and real value for money – makes our affordable premium small car a winner with Aussie customers as well," he added.