i30 Series II tops Australia's March sales figures
Latest sales record helps cap a huge 12 months for i30 Series II
Features, versatility, reputation and affordability headline Australian-tuned i30 Series II's market appeal
Apple CarPlay further enhances i30 Series II's comprehensive equipment list and value-for-money equation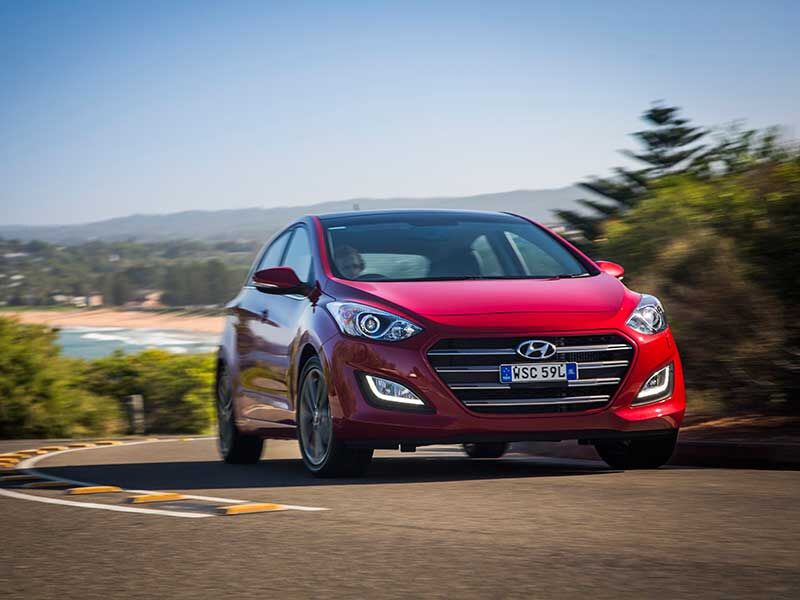 The i30 was Australia's favourite car in June and September, last year. Now, it's done it again, outselling all comers in March, according to official industry sales figures.
Its 4,198 March sales helped cap what has been a standout 12 months or more for the model.
A consistent 'podium-getter' in last year's sales race, i30 Series II recently also received a number of significant awards. Foremost among those distinctions was its sixth Australia's Best Car Award (Best Small Car under $35K), voted by 11 judges representing Australia's 7.4 million auto club members. The judges assessed more than 180 cars against the Award's strict criteria, including Value for money, Design and function, and On-the-road performance.
The i30 Series II ActiveX with six-speed automatic also topped the NRMA's comprehensive 'real-world' Running Cost Calculator as Australia's most cost-effective best-seller for experienced and P-plate drivers alike.
In another recent enhancement, the advanced smartphone support technology Apple CarPlay is now available on selected Hyundai i30 Series II models, with retro-fitment available free-of-charge to existing owners via an easy software upgrade.
"I'm proud to say i30 is Australia's favourite car," Hyundai Motor Company Australia Chief Executive Officer, Mr Charlie Kim said. "The i30 is Australian-tuned, very versatile and affordable, and that's a combination that obviously appeals to Australian buyers. On top of those qualities, i30 is spacious, comfortable, stylish and packed with features.
"The i30 is a multiple award-winner, too, with an excellent reputation for reliability and economy, and it suits modern Australian lifestyles," Mr Kim said.
The i30's solid 4,198 March sales helped Hyundai Motor Company Australia to an impressive third place overall for the month with 9,700 units sold, an 11.4% increase compared with same month last year.
Australia's March sales figures also reflected strong monthly and year-to-date performances across Hyundai's entire range, including 1st
in the Light Car segment with Accent.