Kona Electric has taken top honours in the Good Design Awards Automotive and Transport product category.
Australia's first pure electric small SUV praised for applying innovative design to make environmentally sustainable motoring accessible to Australian drivers.
The Hyundai Kona Electric has earned top honours at the 2019 Good Design Awards, securing the overall award in the Automotive and Transport product category.
Kona Electric's outstanding success comes in a year that is notable for its high calibre of entries, including rival EVs Tesla Model 3 and Nissan Leaf.
Judges were won over by Kona Electric's ability to package its long-range EV powertrain with advanced standard safety and convenience technologies at an accessible price.
In addition, the panel was convinced by the further consumer benefit that Kona Electric delivers through the reduced running cost associated with the simple design of its motor-drive system.
"The Kona Electric answers a complex series of questions simply. This is the essence of good design," said Good Design Awards judge, motoring journalist Samantha Stevens.
"Within the criteria for the Design Awards, it excelled at both design innovation and design impact, as a unique proposition in this growing market that showcases innovation, value, and environmental sustainability," she said.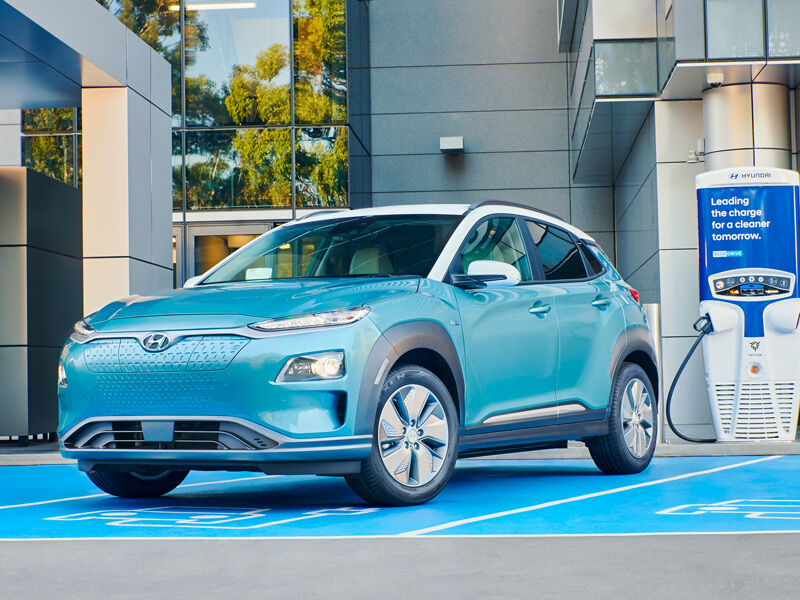 "Hyundai's innovative EV established itself as the unanimous best-in-class, from an amazingly innovative field that featured extravagant supercars, as well as capable immediate competitors the Tesla Model 3 and Nissan Leaf.
"The Kona Electric impressed by making a big-picture social, commercial and environmental impact, as well as by getting the details right, such as the soft surround light for the charging socket. It's a small touch, but it's a simple feature its competitors didn't address with such appealing and user-friendly design," Stevens said.
Kona Electric's triumph at the 61st annual Good Design Awards, which represent the highest recognition of product design in Australia, marks Hyundai Motor Company's first outright automotive category success.
"We are delighted that Kona Electric has been recognised with a Good Design Award overall category win," Hyundai Motor Company Australia Chief Executive Officer, JW Lee said.
"To secure the prestigious Good Design Award in the intensely competitive automotive category underlines Hyundai's leadership in environmentally sustainable mobility," he said.
The Good Design Awards panel evaluated each entry against a strict set of design criteria. To earn recognition, Good Design Award entries had to demonstrate Good Design overall, as well as Design Innovation and Design Impact.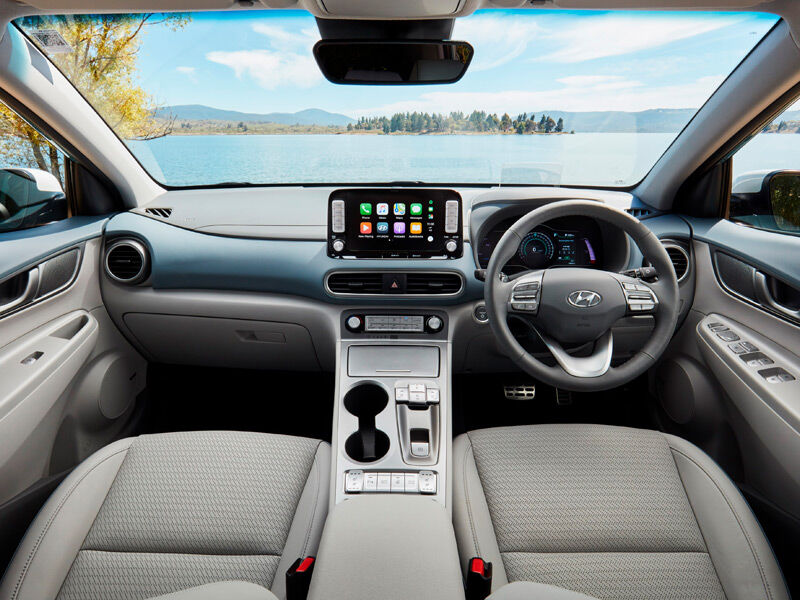 Good Design Australia and the Good Design Awards
The Good Design Awards are conducted by Good Design Australia, an international organisation established in 1958, which is committed to promoting the importance of design to business, industry, government and the public in creating a better, safer and more prosperous world.
The annual Good Design Awards for the best new products and services in the Australian market recognise excellence in product and architectural design, engineering, fashion, digital and communication design, as well as the emerging arenas of design strategy, social impact and design entrepreneurship.