Global Customer Experience Championship (CXC).
In 2018, HMCA competed in the 1st Global Customer Experience Championship (CXC). Held in South Korea over the week of Nov. 5 – 9, the competition included both Sales Consultants and Service Advisors in their own separate competitions. 68 advisors from 60 countries competed to determine the best in Customer Experience.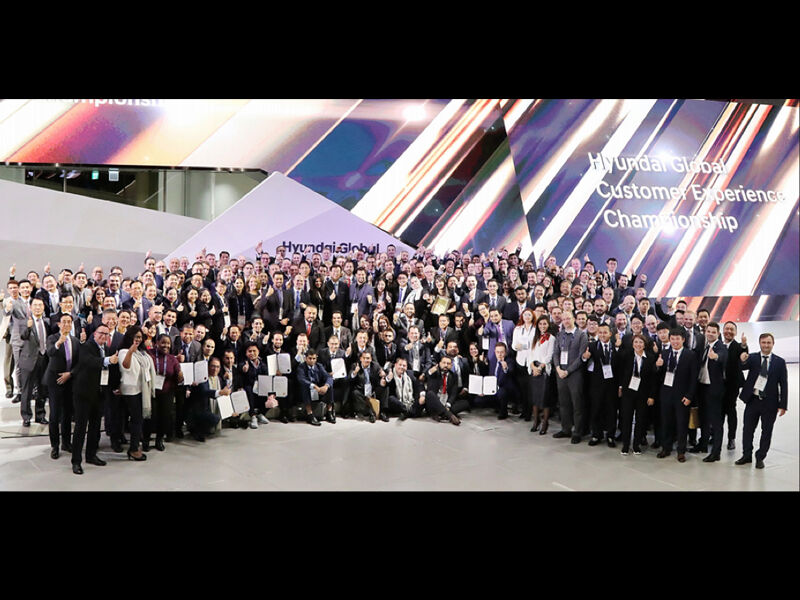 After a strong national competition in Australia, HMCA was represented in Service by Jack Rhodes from John Hughes Hyundai, Western Australia & Brad Williams from Warrnambool Hyundai, Victoria finishing first and second respectively in the national competition.
The Global competition involved written exams, 2 role play scenarios involving customers and a video presentation.
We are proud to announce that Jack Rhodes finished first in the championship winning Gold with Germany and Canada finishing second and third. Jack was presented with a cheque for US$ 5,000 (₩$ 5,604,300) in winning Gold. This is a great achievement for Jack and the commitment of John Hughes Hyundai in the training of personnel.
Brad finished 21st out the 68 advisors. This is a great achievement by both Brad and Warrnambool Hyundai. HMCA thank all advisors that competed in both the regional and national competitions.
A short overview of the Global championship can be viewed in the below video:
Australia currently holds Gold in the Master Technician World Skills and Customer Service. The training programs put forward indicate that Australia is truly the Best in Customer Experience and technical ability.