Hyundai Elantra wins 2016 international design award.
Elantra received the 2016 International Design Excellence (IDEA®) Bronze

Hyundai recognised for its bold, aerodynamic design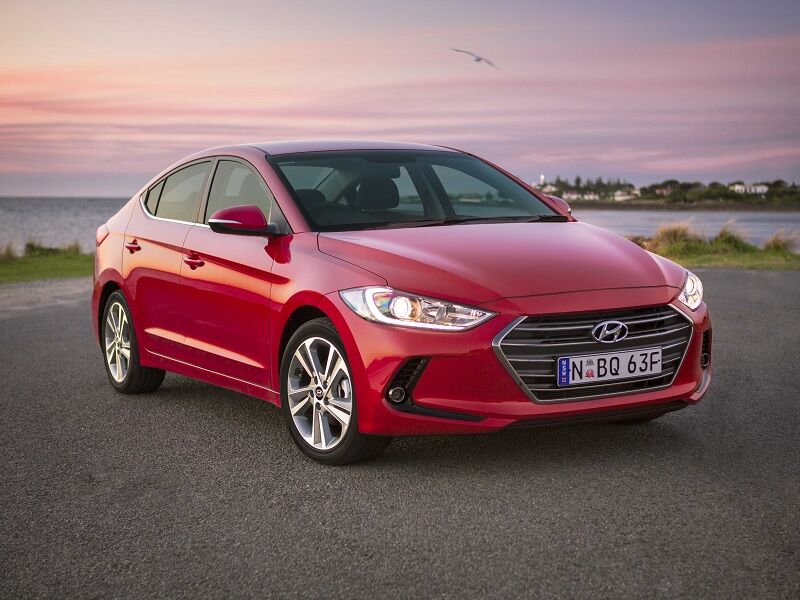 The Hyundai Elantra received the 2016 International Design Excellence (IDEA®) Bronze in the Automotive & Transportation 2016 Category. In the crowded segment, the Elantra won for its outstanding and unique design.

The Hyundai Elantra is among more than 1,700 designs projects from 30-plus countries that competed in IDEA 2016. Jury Chair Cameron Campbell, IDSA, led a team of global design experts at the iconic Henry Ford Museum in Dearborn, MI to judge more than 600 finalists. The result—26 Gold; 47 Silver; and 63 Bronze IDEA winners that span a wide range of 21 categories such as social impact; medical and scientific innovations; transportation; home and garden; office; personal accessories; children's products; sporting goods; and much more. "I value the critical discussions with my peers from diverse disciplines in defining the best of design," says Campbell.

"This top honour for Elantra shows that Hyundai is committed to creating bold and extraordinary designs," said Peter Schreyer, President and Chief Design Officer of Hyundai Motor Group. "This award for the Elantra makes us proud and is a great recognition for our design leadership."

IDEA® is a premier international design competition, recognizing and promoting design excellence across a wide array of industries and disciplines conducted annually by the Industrial Designers Society of America (IDSA). IDEA judging is based on the following criteria of Design Excellence: Design Innovation, Benefit to the User, Benefit to the Client, Benefit to Society and Appropriate Aesthetics.