Children's Cancer Institute.
Combining the brightest minds, cutting-edge technology and an unwavering determination to pioneer research which will deliver safer and more effective treatments for children with cancer.
Helping to find a cure for childhood cancer.
Today, 8 out of 10 children will survive childhood cancer. But there is much work to be done. Medical research is how we will find a cure.
Tackling the toughest cancers.
Our legacy funding via the Steven Walter Laboratory at Children's Cancer Institute created the Hyundai Help for Kids Cancer Research Project. This provided access for 180 children into leading international neuroblastoma clinical trials offering optimised treatments. The trials were a major step forward to finding a cure for this particularly aggressive disease. Neuroblastoma, almost exclusively occurs in children aged 0-5 years and has poor survival rates. We are currently increasing the power of diagnostics to identify treatment resistance before clinical relapse to allow individualised changes to therapy which target resistant cells, in the hope of preventing relapse. If successful, this strategy could be applied to any cancer type.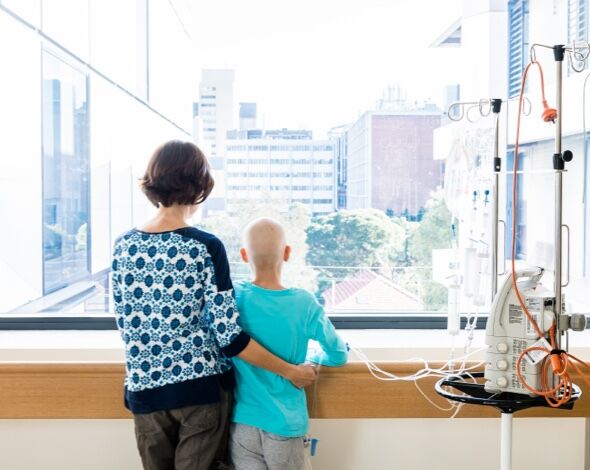 Sydney Children's Hospitals Foundation
We have partnered with Sydney Children's Hospitals Foundation to help improve children's health locally and globally since 2014.

Sydney Children's Hospitals Foundation is one of the largest and most trusted children's charities in the country, existing to provide children with access to the best possible healthcare, whenever and wherever it is needed. A conduit, an enabler and a mechanism for powerful change, the Foundation directs funds towards the front line of children's healthcare, raising money for a collective of two major children's hospitals, research and specialised care services.

Hyundai Help for Kids is proud to dedicate its support to Kids Research's EPIC Lab and Bear Cottage and most recently via the Steven Walter Laboratory located at Children's Cancer Institute. Our support continues to make a difference today, while also shaping the future of children's health.
Find out more