NextSense
Dedicated, innovative, and customised services aimed at breaking down barriers for children, adults, and families of people with hearing or vision loss.
Everyone should have the power to reach their potential.
NextSense, formally known as the Royal Institute for Deaf and Blind Children (RIDBC), has been supporting people with hearing or vision loss for over 160 years. Throughout its history, NextSense has worked with thousands of children and their families to educate and create an individual program of care that allows them to thrive.
Vital connection for rural Australia.
For families living in regional and remote communities, accessing vital early intervention, school support, and therapy services can be difficult. NextSense Connected Services brings an expert team to the family home via high-quality video conferencing.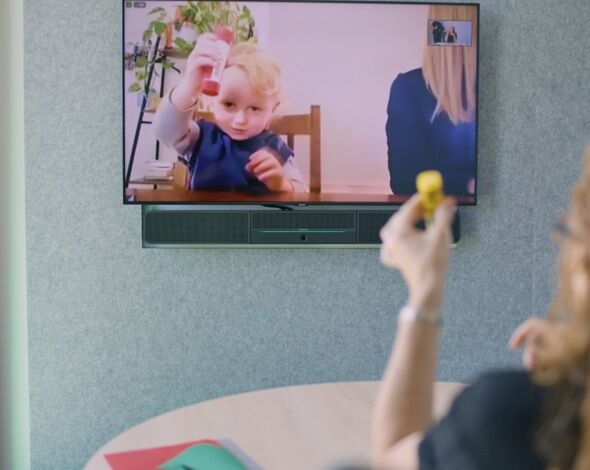 Early intervention.
Early Intervention is vital to ensuring children with hearing or vision loss are supported to reach their full potential in life. Through services promoting the development of listening, language, communication, and social skills, NextSense provides children and their families with a foundation for higher learning and critical life skills, and makes sure they are confident to interact with others, play, and explore the world.