Footy Made Better.
Since 2010 we have been proudly supporting the Brisbane Lions with the aim of making footy better for the fans, players and club.
Hyundai Help for Kids iView.
Hyundai Help for Kids and the Lions have teamed up to create a fun and interactive space at the Gabba, for some very special VIP's.
Find out more
Women's AFL.
In 2017, we extended our relationship with the Brisbane Lions to become a partner of the Women's team and are proud to be the Lions AFLW Coaches Partner.

Photo by AFL Media
Heading to the Gabba on game day?
We'll be there to make your experience at the footy better. Head to the Hyundai Footie Hub to see what we're up to.
Plan ahead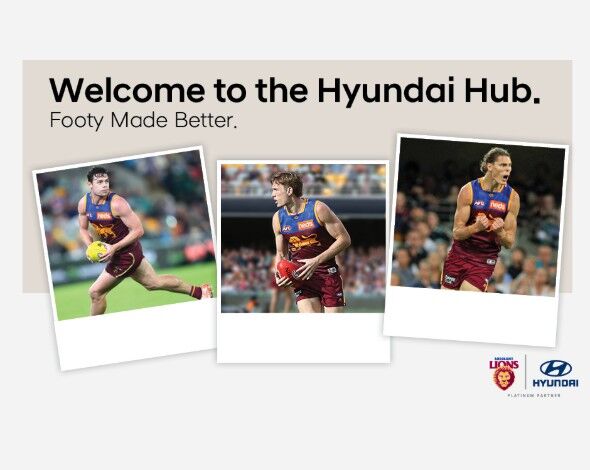 Find out why we're more than just a car company.
2023 Brisbane Lions Member Offer
For the full Terms and Conditions for the Brisbane Lions Member offer, please download the PDF