The complete package.
The Hyundai range of mid size cars provide the ultimate driving experience, whether you're citybound or cruising the countryside. Intelligent design and extensive technology are cornerstones of these vehicles, coupled with performance and power. A range of sizes, capabilities and features means there's something for every driver here.
See what Australian Motoring Journalists say.
Press & Specialists
Reviews

Sonata
"A renewed commitment to class. The Active continues to be one of the best value sedans in its segment."

Drive.com.au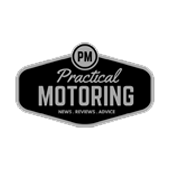 Sonata
"A stunning new look, inside and out. The Sonata feels more premium than before and the entry-level Active feels like a much more expensive car than its $30k price tag would suggest."

Isaac Bober from practicalmotoring.com.au
Sonata
"GREAT PERFORMANCE WITHOUT THE expensive price tag . I like the steering wheel configuration. and the car has alot of European styling for the money . Just a great buy."

Ian