Hyundai N Track Maps: Let's Play.
Hyundai N Track Maps: Let's Play
The updated Hyundai N Track Maps feature is here, now with an expanded catalogue of supported Australian racing circuits
Track Maps identifies when a compatible N vehicle is on a racetrack, allowing the driver to run an automatic lap timer and logger
Track Maps also displays vehicle position on track in the multimedia display
Track Maps is available on the giant-killing i20 N, scorching i30 Sedan N and SUV defiant KONA N
Users can download the Track Maps software update from the update.hyundai.com website (at no cost)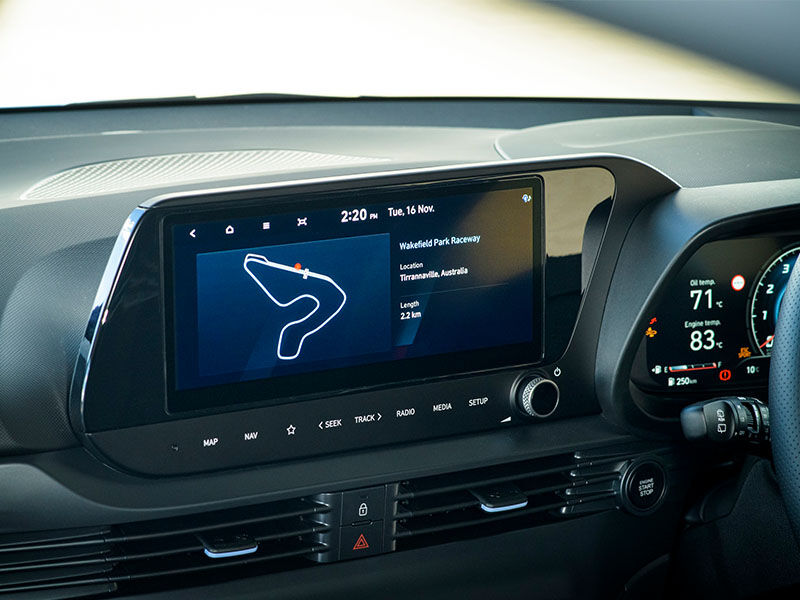 AUSTRALIA'S BEST CARS AWARD WINNER.
10 August 2022 - Introducing the updated Hyundai N Track Maps, providing an expanded catalogue of Australian racing circuit layouts to enable automatic lap timing for compatible N models.
The Track maps feature lets the driver load a widget onto the multimedia display in compatible Hyundai N models, that displays the circuit layout when they're nearing a supported racetrack, as if to say 'Let's Play'.
Track Maps intuitively identities the racetrack and layout, allowing the driver to run an automatic lap timer triggered when crossing the start/finish line, freeing brain capacity for hitting each apex, rather than a lap timer button.
The position of the vehicle on the track is also shown in the multimedia display, along with live lap timing and a log of previous lap times (lap timing also displayed in the driver's digital cluster).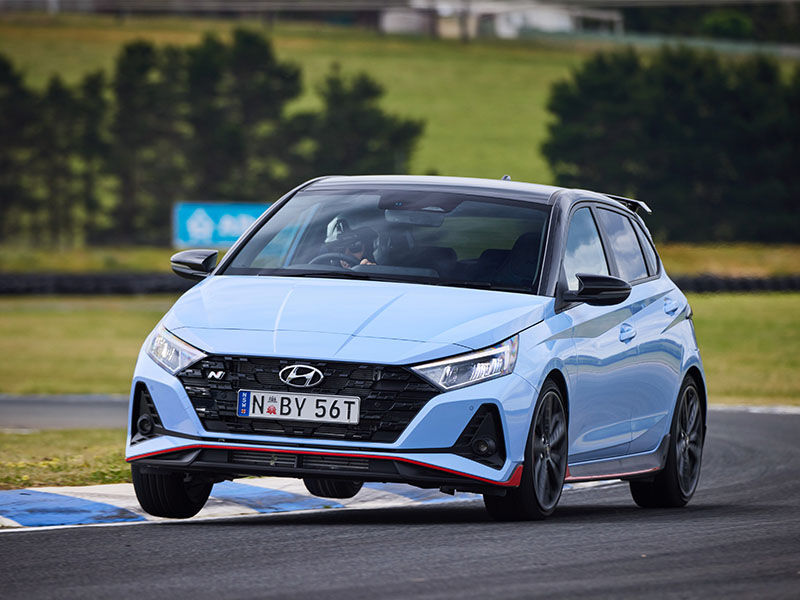 PERFORMANCE & SAFETY.
This is in addition to the data-logging offered by the N Performance Driving Data System, which provides an acceleration timer, a g-force meter, and power, torque and turbocharger boost gauges.
Track Maps debuted in the SUV defiant KONA N and is now available from the giant-killing i20 N through to the scorching i30 Sedan N.
Track Maps supports Wakefield Park Raceway and Sydney Motorsport Park in NSW, Winton and Sandown in Victoria, Queensland Raceway and Lakeside in QLD, Mallala and The Bend in SA, Symmons Plains in Tasmania, Wanneroo in WA and more, including multiple layouts and separate start/finish lines where applicable.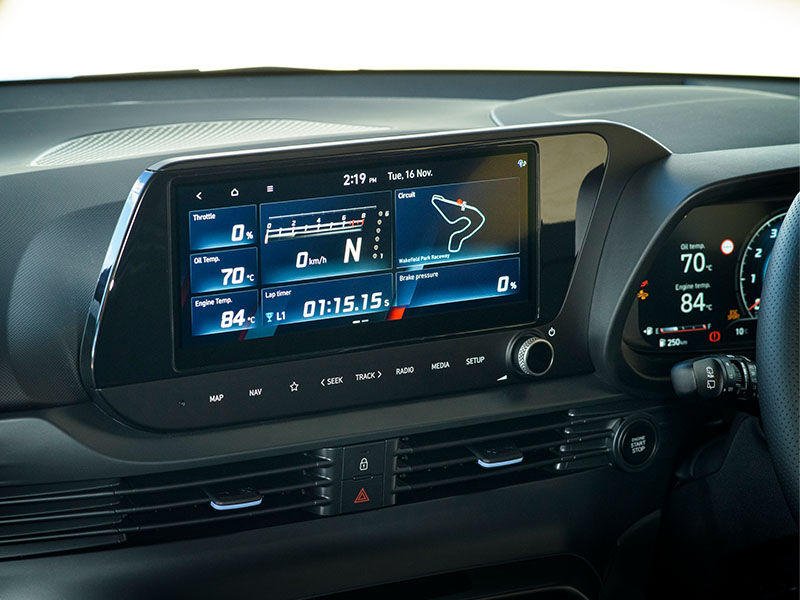 MORE RAVE REVIEWS FOR HYUNDAI i30 N.
The latest Track Maps software is available by visiting update.hyundai.com, so there's no need to visit a dealership.
This and subsequent software updates can be downloaded onto a USB stick and then uploaded by the user into the compatible Hyundai N model's navigation/multimedia system.
The process only takes a few minutes and the updates come without cost.
"Every Hyundai N model has an innate sense of fun and driver involvement engineered into it," Hyundai Motor Company Australia Chief Executive Officer, Ted Lee said.
"Now, that's complemented by the Track Maps software that can recognise and automatically record lap times around a host of Australian racing circuits, to prompt the driver when the opportunity for driving fun arises," he said.
Track Maps complements the track-focused features and technologies inherent in the Hyundai N range
Track Maps: Supported Australian Racing Circuits