Get equipped with our tow and nudge bars.
Need to hitch a trailer, boat or caravan? We've got you covered. With a variety of towing accessories engineered to optimise your towing capacity, it's easy to get your Hyundai ready for weekend camp trips away, sunny afternoons on your boat and even the trade and nursery sections of your local hardware store. Add a nudge bar and you can not only customise your workhorse, but protect it.
All our towing rigs and nudge bars are engineered to fit, match and work with your Hyundai perfectly, without affecting your Hyundai SmartSense™ safety sensors, warranty or insurance.
Tow bar, ball and trailer wiring harness.
Need a trailer for work or your next holiday getaway? Whether it's your tools of trade or the gear that makes your weekends precious, you want absolute confidence in the towing hardware bolted onto the back of your Hyundai.
Engineered for Australian conditions, this fully integrated towing rig was designed and tested in Australia to the highest standards, so you can look forward to years of trouble-free towing.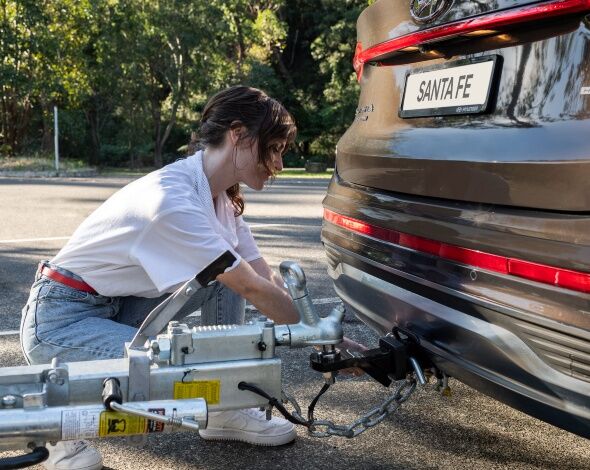 Accessory packs.
We depend on our cars for much more than getting from A to B. Do you rely on yours for outdoor activities like kayaking, fishing or cycling? Or for your gardening or large-item shopping needs? Perhaps you just love the look of your Hyundai and want to keep it in pristine condition? Whatever your priority, you can customise it with one of our curated accessory packs. Choose from a variety of interior comfort packs, exterior style packs, specialised sports packs, Adventure X towing packs and more, with each themed collection priced to make your dollars go further on every item.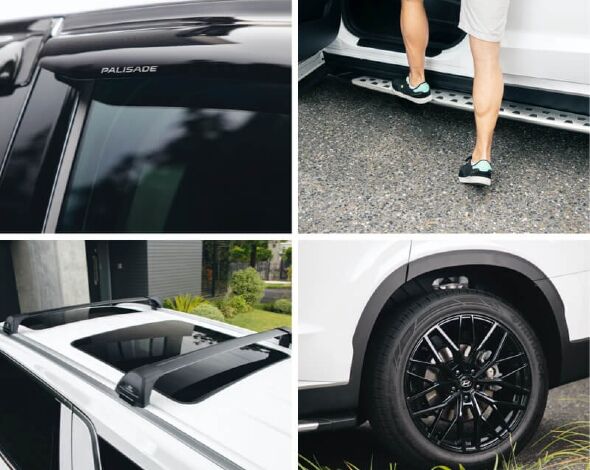 Nudge bars.
Bumps and scrapes are just part of everyday life – or are they? Push back and get proactive by installing a sturdy, custom-designed alloy nudge bar along the front of your Hyundai.
All our nudge bars are designed to fit our cars perfectly, so you can be sure whichever one you choose will enhance the look of your Hyundai too. It's the perfect combination of form and function, in a variety of sleek finishes.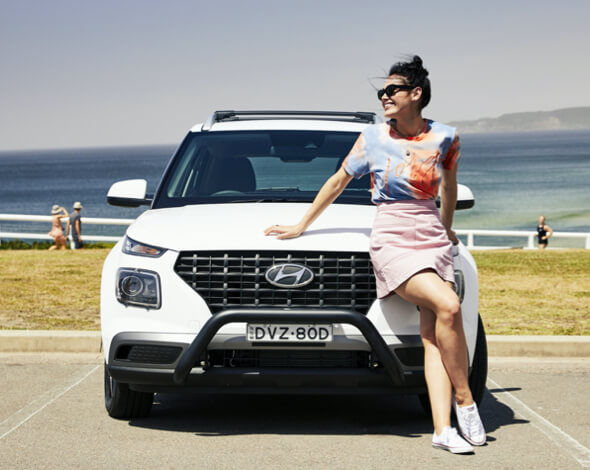 5 year accessory warranty[A1].
When your towing kit, accessory packs and nudge bars are installed by an authorised Hyundai dealer, they come with a 5-year warranty. So you can rest assured your adventure accessories are reliable, sturdy and built to last.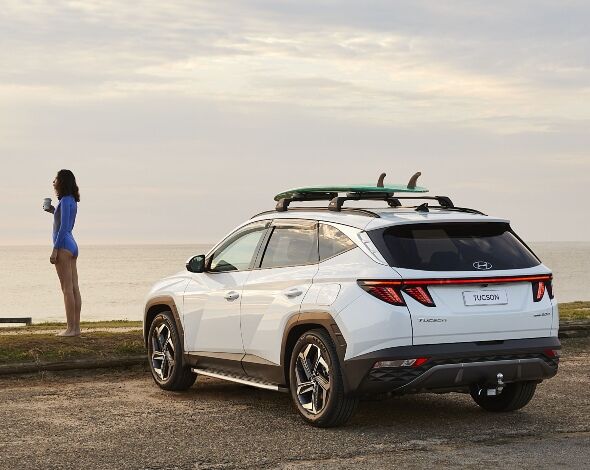 Get the lowdown on towing.
From "What's my maximum towing capacity?" to "How do I safely tow something?" our quick and simple video will share everything you'll need to know.
Disclaimers.
[A1] All Hyundai Genuine accessories are subject to 5 years warranty if purchased at the time of a new Hyundai and fitted by an authorised Hyundai Dealer. Visit here for full warranty terms and usage recommendations.