First hydrogen hybrid Rolling Lab concept.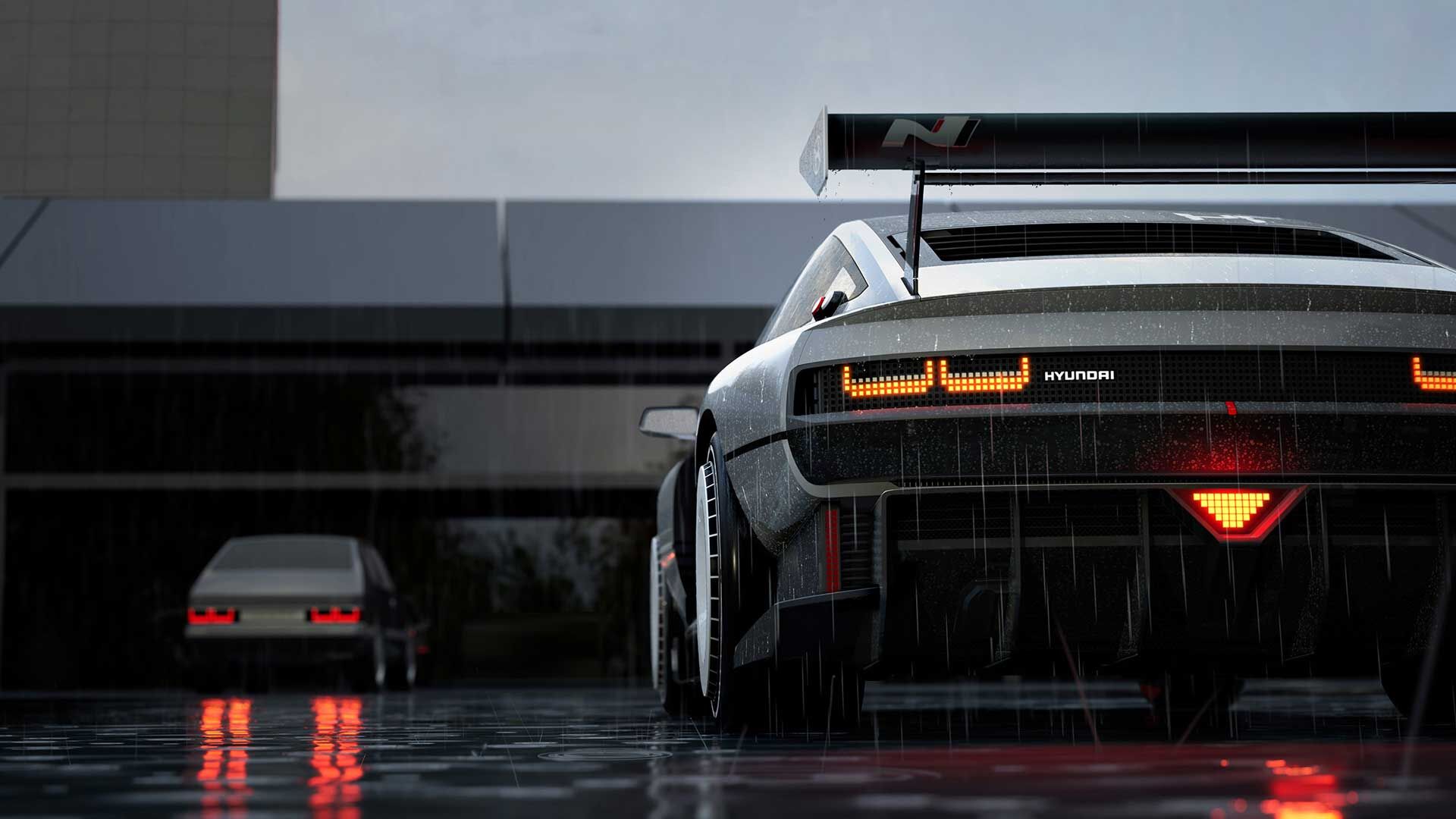 Visionary performance,
hydrogen powered.
Inspired by Hyundai's heritage, N Vision 74 takes motorsport
into the new universe of high-performance hydrogen fuel cell
hybrid technology.

Heritage-to-Vision.
In 1974, legendary car designer Giorgetto Giugiaro designed Hyundai's first production sports car prototype, the Pony Coupe. It ignited the motorsport flame within the company, and now almost 50 years later, that original conceptual design DNA lives large in the revolutionary hydrogen powered N Vision 74.
N Day 2022 – N Vision 74.
Vehicles driven under controlled conditions using a professional driver. Do not attempt.