SEVEN.
The SUV for the autonomous electric age.
Reality that lies beyond imagination.
Introducing a new world of mobility beyond your imagination. Welcome to Seven. Steer your mind to a near future where your vehicle is autonomous – driving for you, under your direction. A vehicle of exceptional sustainability. Healthier, safer, smarter, calmer and more relaxing. Where the drive outshines the destination. This is Seven.
A sustainable and hygienic mobility environment.
A healthier world and a healthier you.
SEVEN takes personal safety to a new dimension with never-before hygiene and health features throughout the cabin. A sophisticated Hygiene Airflow System moves air vertically and horizontally throughout the cabin to reduce cross-contamination among passengers and isolate the airflow between front and rear occupants.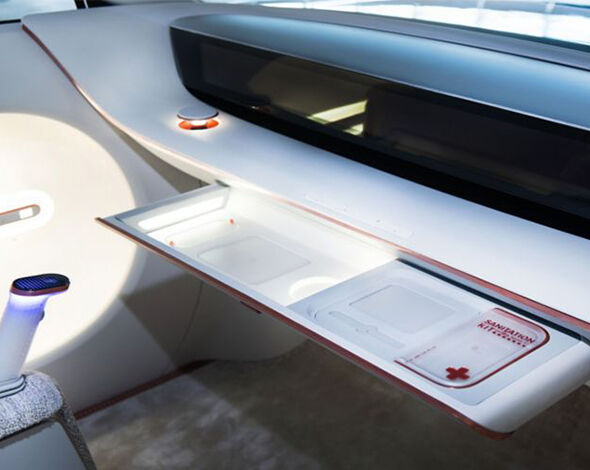 Feel cleaner. Live healthier. Breathe fresher.
When passengers leave the vehicle, a UVC Sterilization system activates using integrated sanitizing UVC lights to clean the living space of bacteria and viruses. In addition, there are sanitizing storage compartments in the bench and Smart Hub console for personal belongings.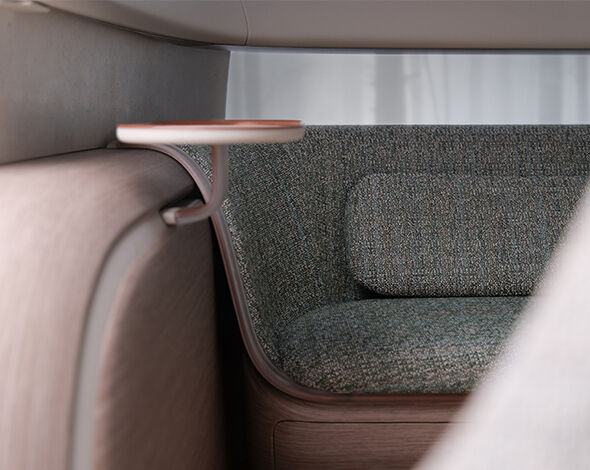 Faster charging and longer driving.
Thanks to its versatile E-GMP platform, SEVEN will be able to provide outstanding driving range up to 480 kilometres and ultra-fast charging capabilities from 10 to 80 percent in 20 minutes.
"As a tangible proof of Hyundai's vision of 'Progress for Humanity', IONIQ changes the paradigm of electric vehicle customer experiences, accommodating diverse lifestyles without constraints. SEVEN represents our commitment to a human-centered approach to redefine everyday experiences."
- Thomas Schemera. Executive Vice President and Global Chief Marketing Officer, Hyundai Motor Company
IONIQ: Leading the future of mobility and sustainability.
Every vehicle in the IONIQ range embodies Hyundai's vision for electrification. IONIQ pioneers the next generation of mobility and connects sustainability with individual lifestyle experiences. It reimagines the way we move, giving us perspective to see the world in a new light, and express ourselves in a world of potential.
Be first to know.
Sign up to receive the latest news on our future design directions and breakthroughs as soon as they're unveiled.
Subscribe
See more Hyundai concepts.