2020 FIA WRC Manufacturers'
Champions for the second consecutive year.
Hyundai Motorsport has claimed its second consecutive FIA World Rally
Championship (WRC) manufacturers' title with a double podium result in Rally
Monza, finishing the 2020 season at the head of the manufacturers' standing.
The team concluded its title-winning year with three victories, 11 individual
podiums, two 1-2 results and all five of its crews taking top-three results in the
Hyundai i20 Coupe WRC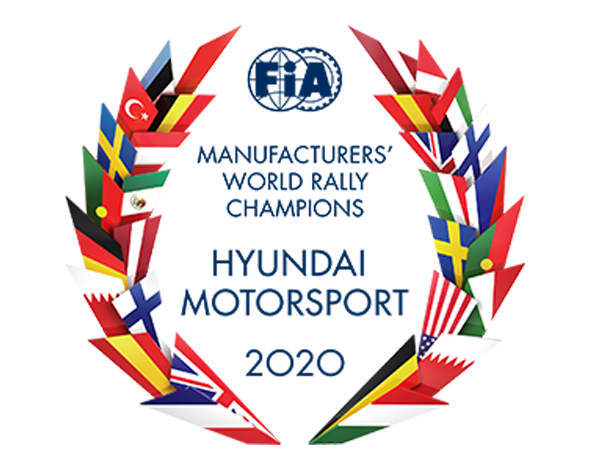 Reaffirming top spot on the podium.
In 2020, in Rally Monza - one of the most demanding and eventful rallies of the season, Hyundai Motorsport scored 33 points to secure its second consecutive WRC title with a five-point margin over our closest rivals.

1. Hyundai Shell Mobis World Rally Team 241 points
2. Toyota Gazoo Racing World Rally Team 236 points
3. M-Sport Ford World Rally Team 129 points
4. Hyundai 2C Competition 8 points
Read more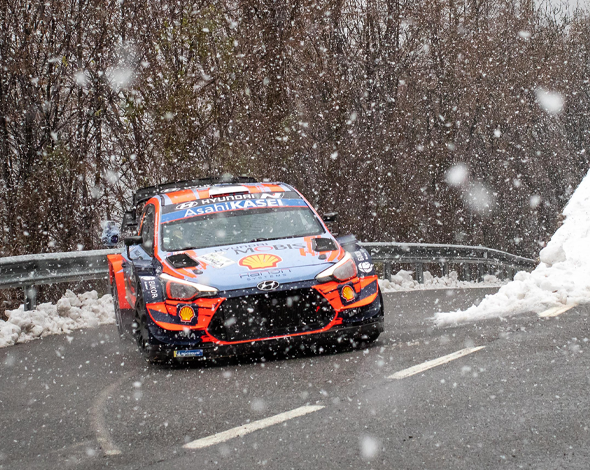 From rally to road.
"The performance and attitude of Hyundai Motorsport in this most challenging of season has perfectly embodied the character of Hyundai and our N brand. You don't win a title by luck; it is earned through tenacity, ambition, determination and hard work with a human touch. Congratulations to the team for showcasing and upholding Hyundai's principles and values in such tough circumstances. We have already seen the positive effect our WRC activities have on the Hyundai brand with the all-new i20 N set to bring the thrill of rally driving to customers around the world."
Thomas Schemera, Executive Vice President and Head of Product Divisionat Hyundai Motor Group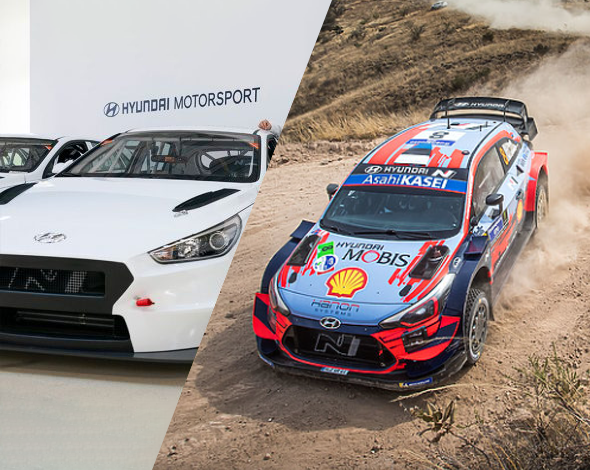 Ready for 2022 WRC season with the dawn of hybrid era.
Hyundai Motorsport is powering into a brand-new era of the FIA World Rally Championship (WRC) with its Hyundai i20 N Rally1 challenger and a four-crew line-up that is intent on delivering more success for the team in 2022. As two-time manufacturers' champions, Hyundai has reaffirmed its commitment to the WRC by fully embracing the sport's new Rally1 hybrid regulations, which come into effect from Rallye Monte-Carlo (January 2023). Based on the Hyundai i20 N road car, the WRC version will further cement the link between motorsport and Hyundai's production car technology, as the team targets more victories and championship titles in 2022.
Read more