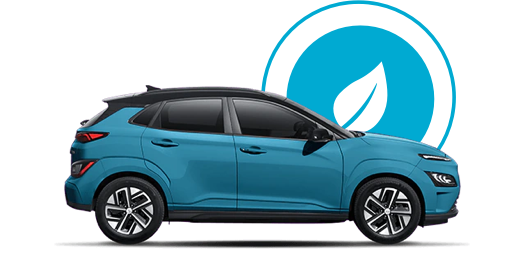 Now more accessible than ever.
We're excited to announce that our network of EV / HEV dealers has grown, making eco-friendly vehicles more accessible across Australia as we strive towards a zero-emission future.
Find a EV/HEV Dealer
Experience better with Hyundai.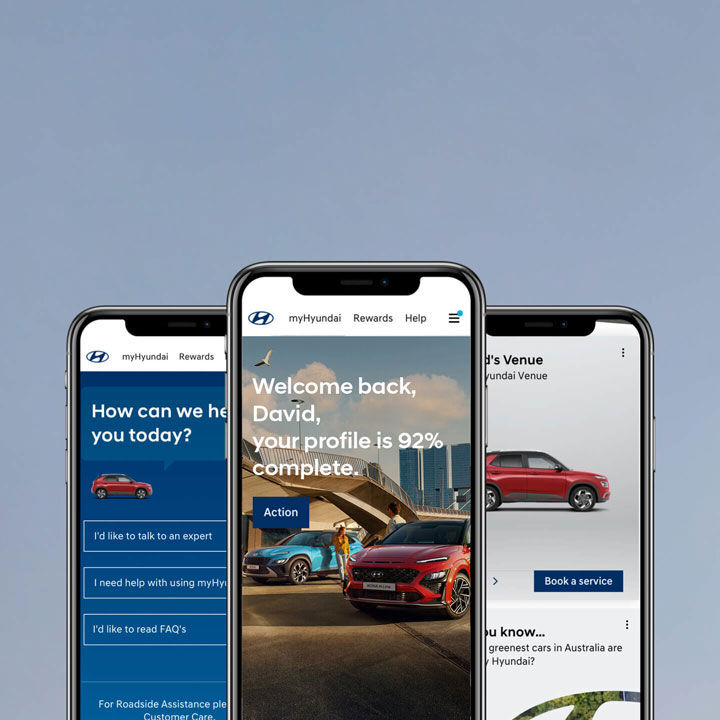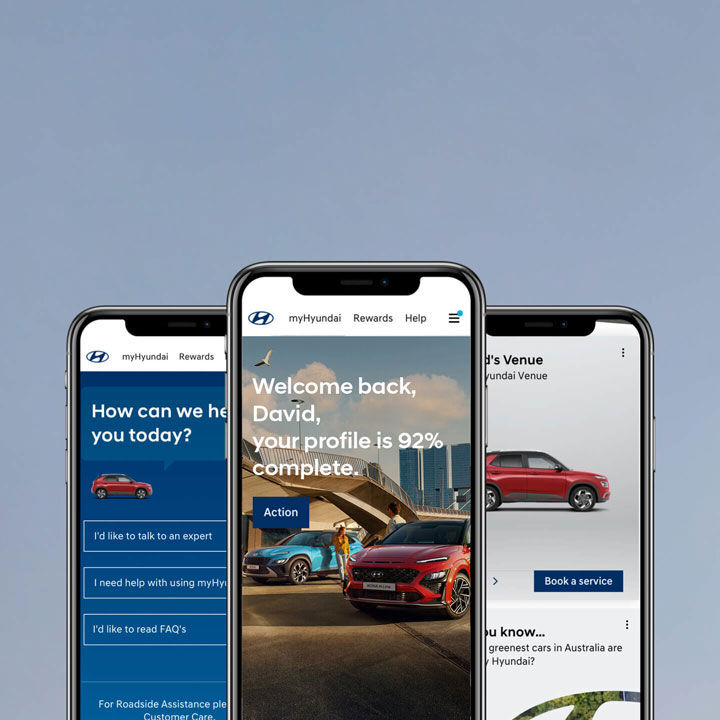 Find out more
myHyundai owner portal.
Managing your Hyundai is easier than ever, with all your info all in the one place.
Find out more