Hyundai Help for Kids hits $12 million fundraising milestone
Hyundai Help for Kids, the charitable arm of Hyundai Motor Company Australia, has reached an incredible $12 million fundraising milestone, supporting charities around the country who assist children in need.
Hyundai Help for Kids, a charitable program that provides support to Australian children in need and their families, has hit yet another incredible fundraising milestone, passing the $12 million mark.
First established in January 2014, Hyundai Help for Kids is a collaboration between Hyundai Motor Company Australia and the 163-strong Hyundai National Dealer Network, with funds being raised for the program's valued partners every time a new Hyundai is sold anywhere in Australia.
That means that every Hyundai buyer in the country has helped raise money for worthy organisations focused on assisting Australian youth, and that Hyundai Australia's booming sales have been a boon for the community at large.
The incredible $12 million milestone comes just nine years after the program was established. This means Hyundai Help for Kids has raised an average of more than $1.3 million every year, despite difficult periods for fundraising - and for charities in general - during the global pandemic.
The milestone was reached by Springfield Hyundai in Queensland who sold a silky bronze Tucson Highlander to a proud new owner, Mrs. Mathew. To mark the occasion a special handover ceremony was held at the dealership, with Clown Doctors' Dr. Wobble and Dr. Two Shoes.
CSR Committee member since inception and Hyundai Dealer Shaun Swift said the program had succeeded beyond anyone's hopes or expectations and was a source of great pride for everyone involved.
"On behalf of the Hyundai Help for Kids committee, I am proud to acknowledge the immense contributions from Hyundai Dealers across Australia who have teamed up with HMCA to raise more than $12 million in funding for Hyundai Help for Kids since our inception in 2014," he said.
"These funds have helped support our family of charity partners, especially during the most recent tough times. Our partners do amazing work to help Aussie kids and we couldn't be prouder to support every one of them.
"Of course, all of this would not be possible without our valued customers, the Hyundai owners who, through their support, have directly generated more than $12 million to help Aussie children in need."
Barbara Ryan, CEO of one of the best known of Hyundai Help for Kids charity partners, Ronald McDonald House Charities Australia, described its ongoing assistance as "invaluable".
"On behalf of Ronald McDonald House Charities we would love to celebrate and acknowledge Hyundai Help for Kids huge achievement of raising $12 million dollars for their charity partners," Ms. Ryan said.
"Hyundai Help for Kids' partnership with Ronald McDonald House Charities has been invaluable to us. Their generosity has helped us continue to meet the ever-changing needs of the families we support throughout the last 10 years."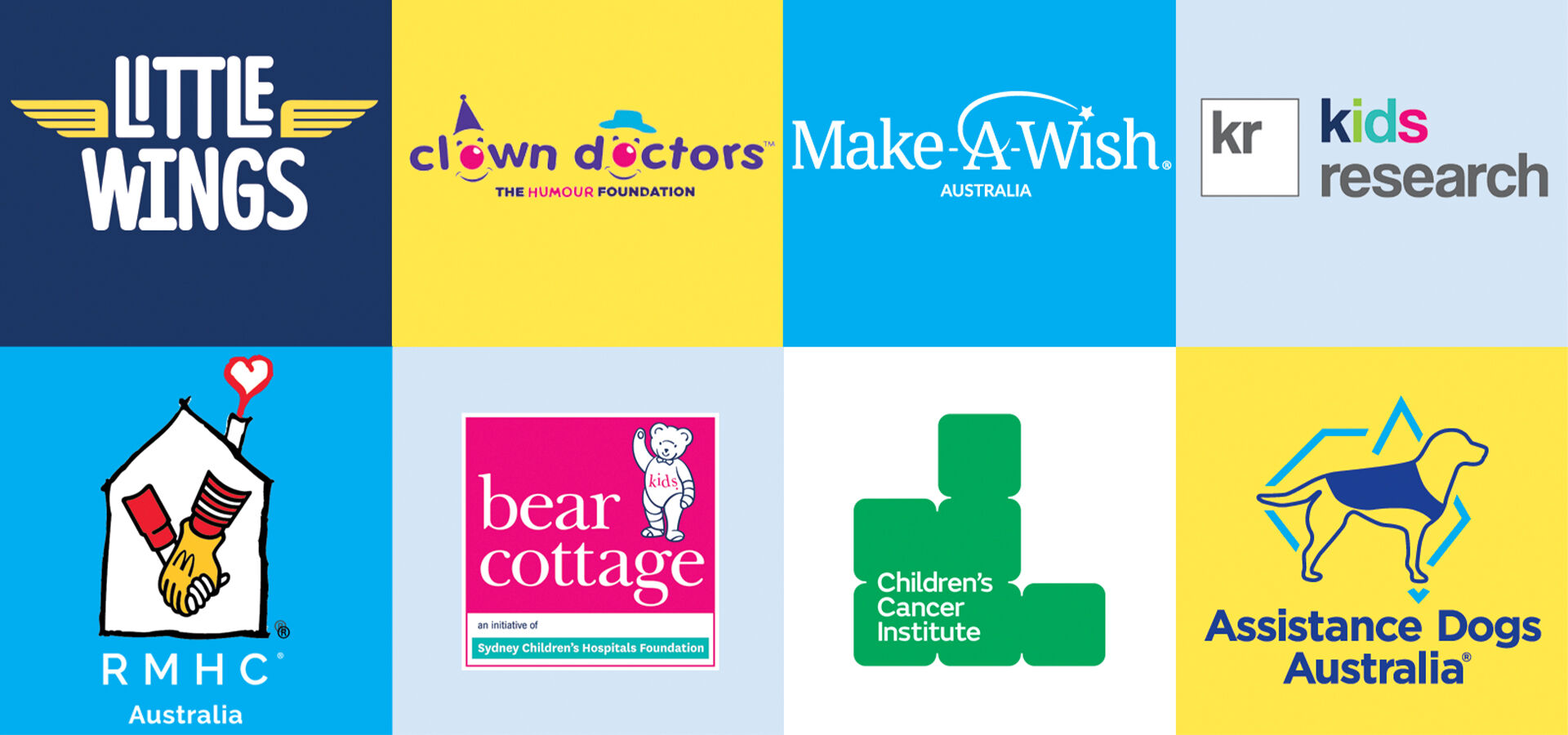 The family tree of charitable organisations aided by Hyundai Help for Kids currently numbers 8 and includes:
Assistance Dogs Australia
Bear Cottage and Kids Research Institute (Sydney Children's Hospitals Foundation)
Children's Cancer Institute Australia
Little Wings
Make-A-Wish Australia
The Humour Foundation's Clown Doctors
Ronald McDonald House Charities Australia
As well as raising money with each car sold, Hyundai Help for Kids provides Hyundai vehicles to charities to aid them in their work - driving seriously ill children to and from the free medical flights provided by Little Wings, ferrying Clown Doctors to hospitals and providing vans for transporting Assistance Dogs.
The work of Little Wings, as an example, connects seriously ill country kids with life-saving medical treatment that is only available in major cities. Over the past decade, according to the charity's CEO Clare Pearson, Hyundai Help for Kids has helped it to complete more than three million kilometres of medical transfers, and supported thousands of families.
"Hyundai Help for Kids is a foundation partner for Little Wings, and they are the most compassionate team, impacting lives with consistent care and a genuine interest in making a difference to children across Australia. A huge congratulations on this milestone and thank you Hyundai for all that you have done and continue to do for Little Wings families… you help us soar every single day," Ms. Pearson said.
About Hyundai Help for Kids
Hyundai is busy creating the world it envisions. This progressive spirit inspires the work they do for Hyundai Help for Kids, imagining a brighter future for kids in need.
And that's why at Hyundai Help for Kids… brighter tomorrows, start today.
Hyundai Help for Kids has raised $12,243,051 as at the end of September 2023 and is an initiative of Hyundai and Hyundai Dealers to lend a helping hand to young Australians and their families.
A dedicated communications and resource hub for the Hyundai Help for Kids program, including a suite of social media outlets, offers connectivity points with the organisation, its partners and their ongoing work.
For further information about Hyundai Motor Company's Corporate Social Responsibility and for all information related to the Hyundai Help for Kids initiative visit:
Website:  Hyundai Help for Kids | Why Hyundai | Hyundai Australia
Facebook:  https://www.Facebook.com/HyundaiHelpForKids
Twitter:  https://Twitter.com/HMCAHelpForKids
Instagram:  http://instagram.com/hyundaihelpforkids
LinkedIn:  https://www.linkedin.com/company/hyundaihelpforkids/
Ready to take the next step?