Hyundai powers up the RAC Arena with installation of EV charging station.
Hyundai's commitment to green mobility continues to gain momentum in Western Australia with the installation of EV charging stations at RAC Arena, as part of a three-year partnership with Perth's premier venue.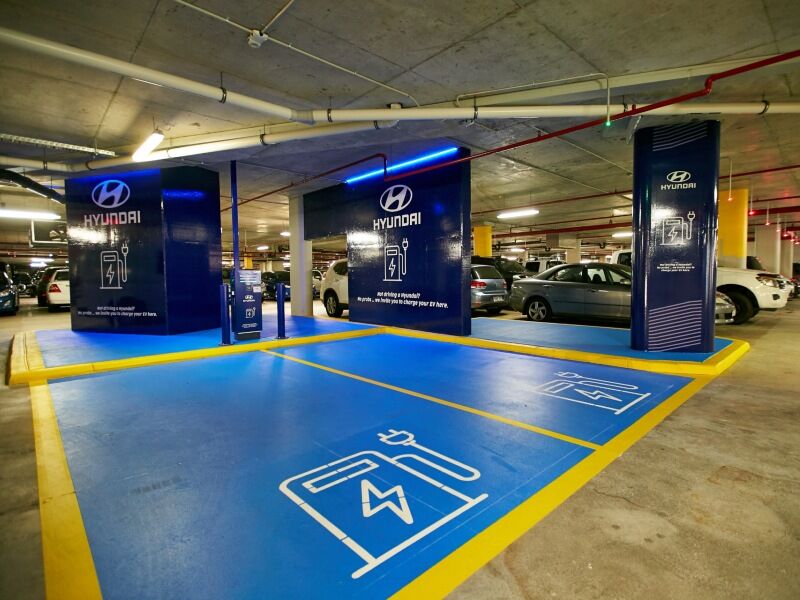 As a founding partner, and the exclusive vehicle partner of RAC Arena, Hyundai is immensely excited to provide two electric vehicle charging bays, which are now available for any electric vehicle operator to use.
Hyundai is the producer of Australia's most affordable range of electric cars, in the form of the zero-emissions IONIQ Electric and the long-battery-range Kona Electric.
HMCA Chief Operating Officer, John Kett, said the shared commitment of Hyundai and RAC Arena to future mobility and road safety made the high-profile WA entertainment venue the ideal showcase for the ever-growing brand.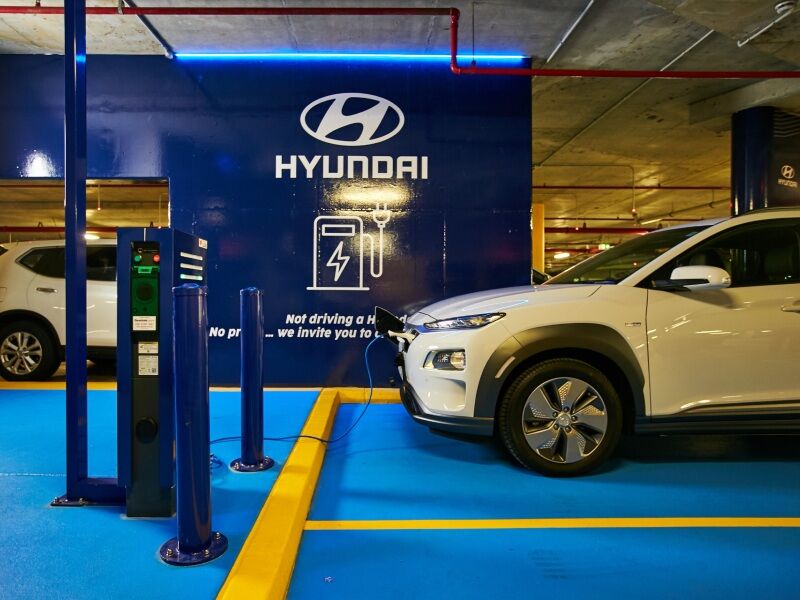 Hyundai's connection with WA began in 1986, when Perth was the venue for the brand's launch into Australia.
"This partnership with RAC Arena continues Hyundai's 30-year plus dedication to WA. The venue attracts a diverse audience to its multitude of events, providing us the perfect platform to connect with the state's broader community," Mr. Kett said.
"With our plans to launch new, exciting and ground breaking vehicles in the near future, this partnership will enable us to engage with fans and showcase the challenging spirit of Hyundai" he said.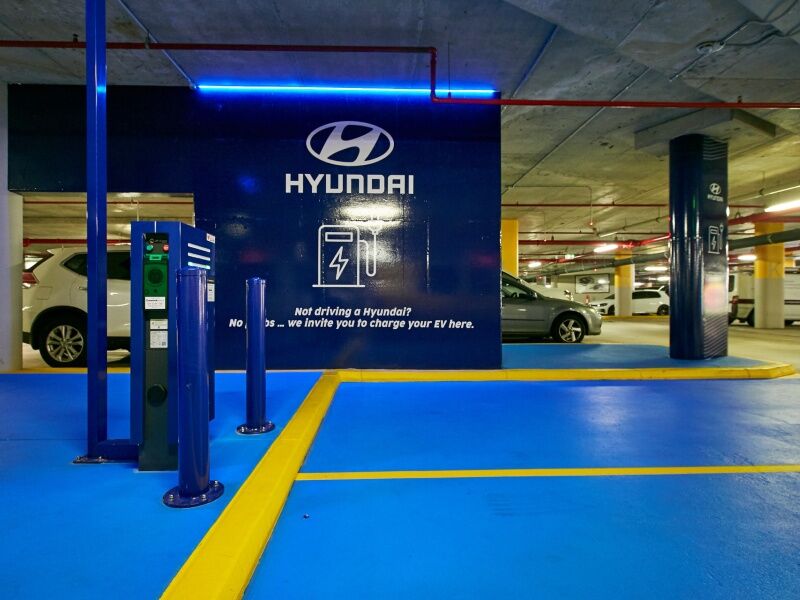 RAC Arena General Manager Michael Scott said Hyundai is the perfect fit for the venue.
"Hyundai has an extensive range of high-quality, appealing cars that are perfectly matched to the huge diversity of events at RAC Arena," Mr. Scott said.
"We share Hyundai's mantra of new thinking, innovation and its commitment to Western Australia" he said.
RAC Arena is Western Australia's home of live entertainment and is currently ranked sixth in the world for its category in Billboard's top venues.
Hyundai has a vehicle display and activations at every event held at the arena, which sees over 750,000 people through its doors across 80 events each year.