Celebrating four years of Electric Vehicle (EV) sales in Australia, Hyundai looks back at progress.
Ever since Hyundai launched its very first EV in Australia in 2018, we have been on an electrifying journey of bringing eco-friendly motoring to our customers nationwide.
It was the introduction of the 100% electric Hyundai IONIQ that marked the beginning of our mission to energise the driving experience of Australians. Designed to offer the perfect transition to zero emission driving, the IONIQ represented one of the country's most affordable EVs.
More Hyundai EV models quickly followed with the launch of the fully electric Kona in 2019 and the highly sought after IONIQ 5 in 2022. In parallel, we excitingly welcomed the arrival of our first hydrogen fuel cell vehicle to Australia in 2020, the long-awaited NEXO.
Combined with our hybrid and plug-in hybrid models (IONIQ Hybrid and IONIQ Plug-in Hybrid), we were delighted to cement our standing as the only automotive company in Australia to offer the full suite of eco vehicle technologies.
In the four short years since we first brought EVs to Australian shores, the overall market has seen EV ownership take a big leap forward. Making up only 0.2% of all new car sales or 2,216 vehicles in 2018, the market share has grown to a solid 2% in 2021 or 20,665 vehicles.
We still have a long way to go, but it's always important to celebrate the wins and reflect on progress. And so, we look back at some of the highlights of Hyundai's EV journey in Australia to date and a few of the major developments that shaped the country's eco-friendly vehicle sector.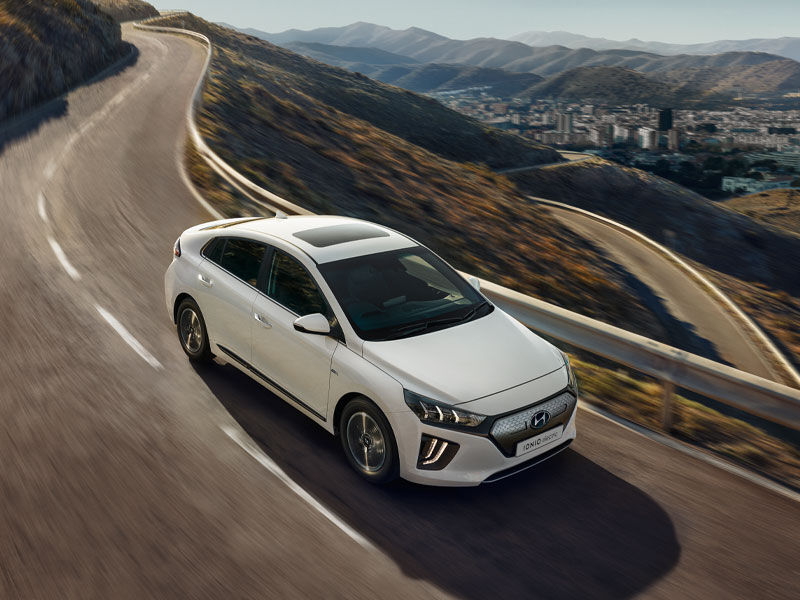 Hyundai in the Queensland Government Electric Vehicle Fleet
To kick off, we secured one of our very first fleet customers for a Hyundai EV in 2018 – the Queensland Government. We handed over the keys to a fully electric IONIQ in December making it the very first EV to join the Queensland Government's Qfleet.
At the time, Minister De Brenni, now the Minister for Energy, Renewables and Hydrogen, took the IONIQ for a drive, confirming that it ticked all the boxes for a government fleet vehicle.
"I've taken the IONIQ for a spin and I can tell you it's a great vehicle that has everything government employees need when they're out and about."
"This vehicle may be the champion of silent running, but the money it will save on fuel costs is certainly something to shout about," he said.
Queensland went on to commit to 100% of eligible government fleet vehicles to be zero emission by 2026 and 50% of new passenger vehicle sales to be zero emission by 2030, moving to 100% by 2036.
They recently bolstered these targets, announcing earlier this year a purchase rebate of $3,000 for EVs under $58,000 which officially kicked off on 1 July.
5 Star ANCAP Rating for Hyundai Electric Vehicles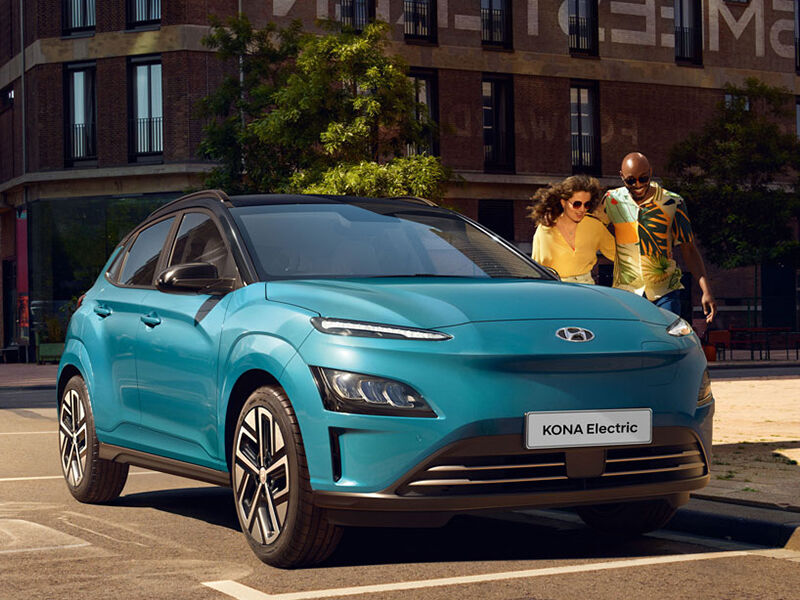 The Hyundai Kona electric
With its release in 2019, the Hyundai Kona all-electric compact SUV became the very first EV in Australia to undergo crash testing, earning a maximum five-star ANCAP safety rating.
"Kona Electric's pioneering position as the first ever EV crash tested in Australia, and its continuing ANCAP maximum 5-star safety rating, further underscores Hyundai's eco vehicle leadership," former Hyundai Australia CEO JW Lee said at the time.
Government EV Adoption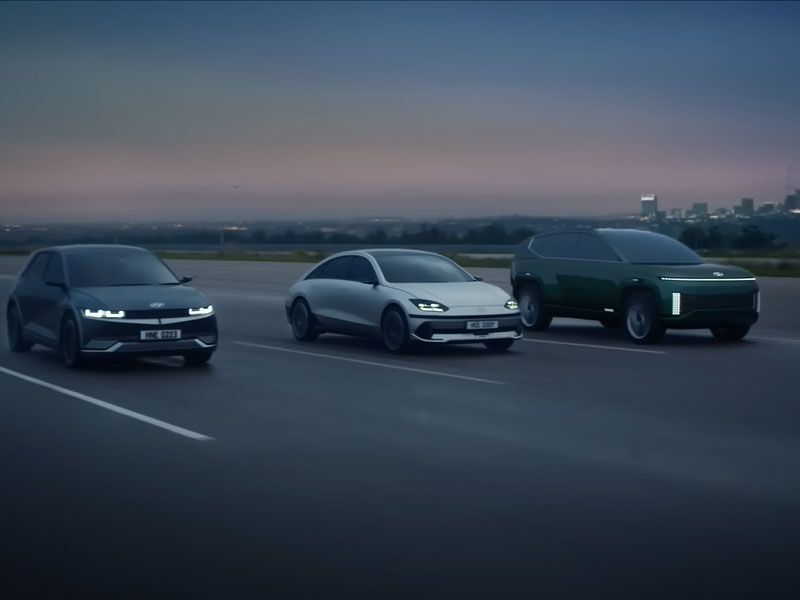 The year 2019 also saw the ACT become the most progressive jurisdiction for EVs in Australia. The ACT Government became the very first customer of the Hyundai NEXO SUV in Australia and we were delighted to deliver these vehicles in 2021 upon completion of their hydrogen refuelling station.
By 2020 we were well and truly hitting our stride with an even busier year for EV adoption in Australia backed by a whole host of supportive government announcements. This came off the back of an EV sales surge from 2,216 in 2018 to 6,718 vehicles in 2019, an impressive 203% jump.
2020 saw the ACT, NSW and Queensland Governments take the lead as the most supportive jurisdictions for EV ownership with a range of ambitious sales targets, infrastructure funding and EV purchase concessions announced.
Towards a Future of Eco Driving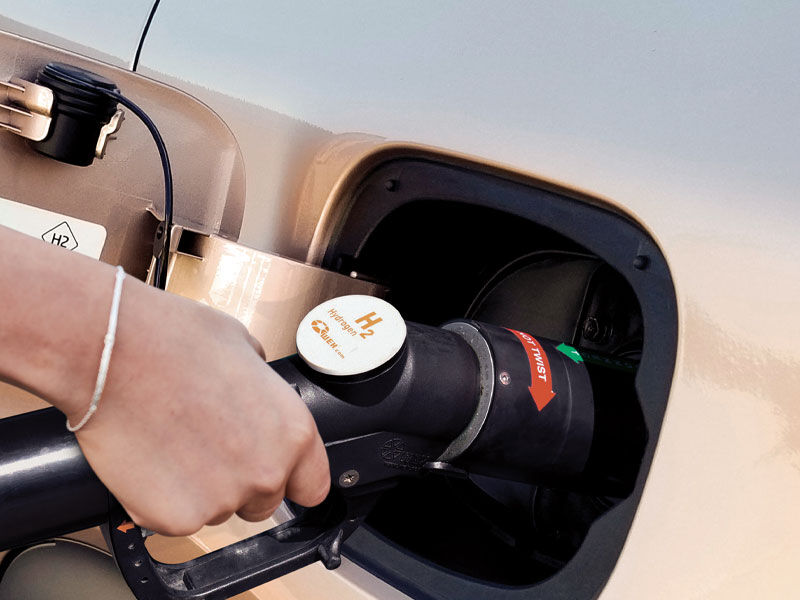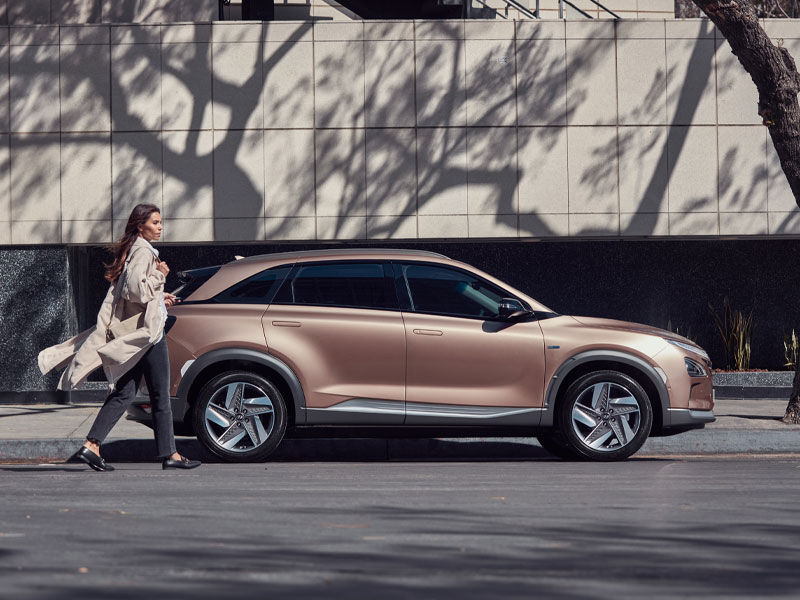 The Hyundai NEXO
The year also saw the Australian auto sector's decision to move on CO2 standards and introduce an industry-led emissions reporting system to encourage the best clean vehicles for Australian consumers. The initiative was aimed at keeping the door open for government to implement a mandatory emission standard in the future.
Fast forward and 2021 marked the year that private and public Australian fleets fully embraced eco driving and Hyundai saw interest in our EV range skyrocket. One of the most exciting fleets we worked with was the Queensland Police who took delivery of a NEXO in December.
The vehicle was the first hydrogen-fuelled police vehicle in Australia and will be used by Queensland Police's North Brisbane Domestic and Family Violence Vulnerable Persons Unit.
Queensland police minister Mark Ryan said the NEXO has the ability to be used for all general police duties, and has been fitted with police livery, sirens and lights.
"Importantly, they offer ultra-quick refuelling and high efficiency – they will be able to be refuelled commercially in just five minutes," Ryan said.
2021 also saw one of the most highly anticipated launches of a new Hyundai model ever with the first units of the Hyundai IONIQ 5 made available to customers in September. Selling out in only two hours, we were delighted by the demand for this head turning EV which has gone on to win almost every major car award since.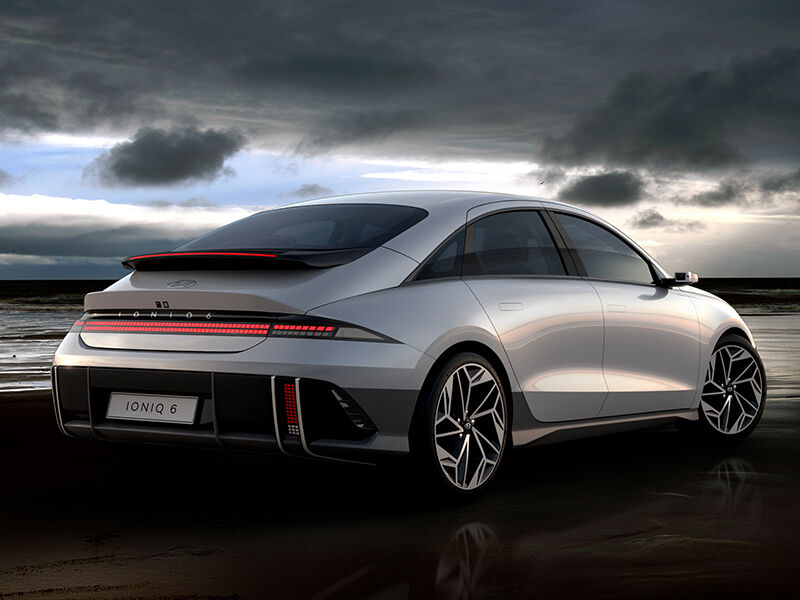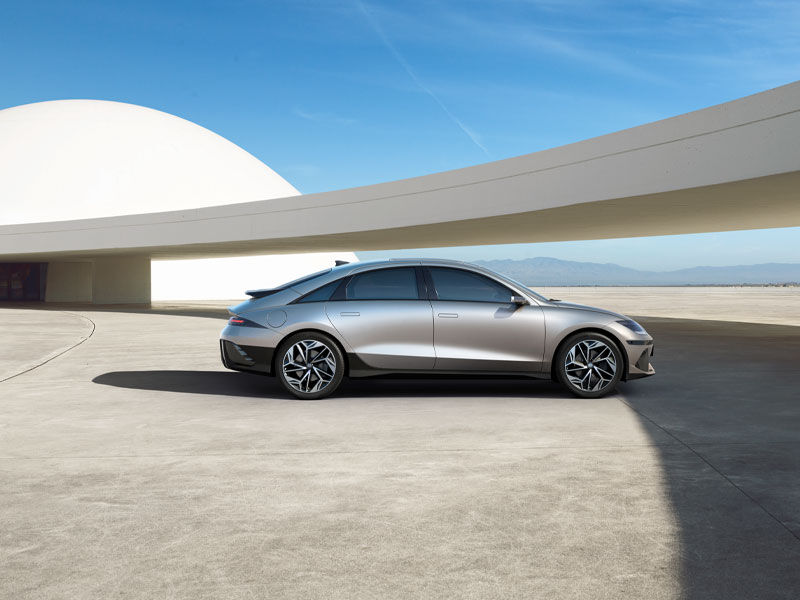 The Hyundai IONIQ 6, the second model in the IONIQ dedicated all-electric-vehicle line-up brand
We are now midway into 2022 and it's apparent that this may be the biggest year yet for Hyundai's EV range and the sector more broadly. In particular, the new Federal Government has made its intentions clear signalling the future is electric with EV discounts, adoption targets and infrastructure support.
This includes our Genesis brand, the luxury arm of Hyundai, which starting in 2025, will have all of its new models electrified.
We continue to feel highly motivated about the future of EVs in Australia and will keep on striving for an eco-friendly future for the country. With the recent unveiling of the IONIQ 6 and some more exciting new announcements in the pipeline, we know this market is only set to become even more dynamic and vibrant for EVs over the coming years.
Ready to take the next step?