Hyundai Motorsport Preview
WRC Round 2: Arctic Rally Finland.
Hyundai Motorsport is aiming to fight for victory at the second round of the 2021 FIA World Rally Championship (WRC), Arctic Rally Finland, this weekend
The full-snow event marks a brand-new challenge on the WRC calendar, taking place in sub-zero temperatures on frozen Arctic Circle routes
Three Hyundai i20 Coupe WRC cars will battle the winter elements with Thierry Neuville/Martijn Wydaeghe, Ott Tänak and Martin Järveoja, and Craig Breen/Paul Nagle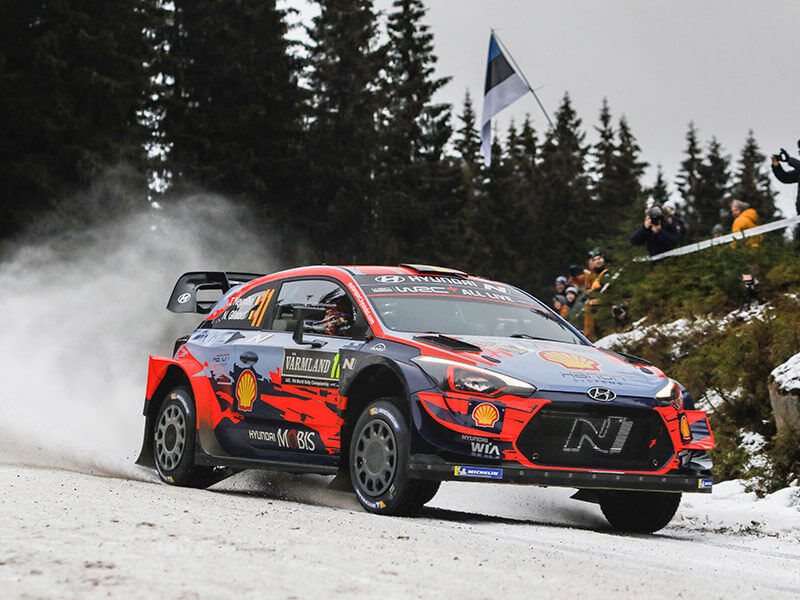 Hyundai Motorsport is banking on a strong performance at Arctic Rally Finland, the second round of the 2021 FIA World Rally Championship (WRC), taking place on February 26-28.
The all-new event on the WRC calendar sees the team head into the unknown at the only full-snow event of the season. Held in the Rovaniemi region, temperatures can dip below -30°C while reduced daylight hours mean some stages will take place in darkness.
As well as having to create their pace notes from scratch, crews will face a true challenge on the frozen Arctic Circle roads. Ten stages cover 251.08km of competitive distance; snowbanks and studded tyres will be key elements to a successful run in what is likely to be one of the fastest events of the year.
Hyundai Motorsport will be targeting a more competitive performance than at last month's season-opener, Rallye Monte-Carlo, in which the team claimed a third-place podium finish with the new partnership of Thierry Neuville and Martijn Wydaeghe.
The Belgians (#11) will be one of three Hyundai Motorsport crews to battle the elements in the inaugural Arctic Rally Finland. Ott Tänak/Martin Järveoja (#8) will be hoping for better fortunes than they experienced in Monte, while Craig Breen/Paul Nagle (#42) take part in their first WRC outing of the new season. Each of the three crews has tested the Hyundai i20 Coupe WRC in extreme conditions ahead of the event, which begins with shakedown on Friday morning.
After a ceremonial start in Rovaniemi, crews will head north to tackle the longest stage of the event twice. Saturday covers over half the competitive distance of the rally, with two loops of three stages to the east of the service park. Two stages make up Sunday's agenda; extra points are on offer in the closing Power Stage for the drivers' and manufacturers' battles.
Team Principal Andrea Adamo said: "It's no secret that our season didn't begin in the way we had planned in Monte-Carlo. Arctic Rally Finland gives us the opportunity to rectify this. All three drivers have finished on the podium in previous full-snow events, so we know they are capable of great speed in tricky conditions. A brand-new event is an exciting challenge, but there is no room for resting on laurels. We will have to be at the top of our game on all three days – nothing less than victory will be a good result."
Crew Notes: Thierry Neuville/Martijn Wydaeghe (#11 Hyundai i20 Coupe WRC).
First event of the new partnership delivered a third-place podium finish
Belgian crew looking to make rally-on-rally improvements in full-snow conditions
Neuville said: "Aside from our recent pre-event test, the only time I had been in Rovaniemi before was for a test with the team many years ago. It's proper winter conditions, lots of snow on the stages, huge snowbanks and quite narrow in places. It's a challenging profile but one we are really looking forward to. We were able to pick up a podium in Monte-Carlo, in our first competitive rally together, so the target for Martijn and I is to build some momentum and aim to deliver another solid result for the team."
Crew Notes: Ott Tänak/Martin Järveoja (#8 Hyundai i20 Coupe WRC).
Crew retired early from the season-opener, Rallye Monte-Carlo
Estonians on the hunt for their first podium finish of the new championship in Finland
Tänak said: "Arctic Rally Finland will be a very interesting event. Rovaniemi is very far north in Finland so it is certain to be cold and snowy. I competed there about ten years ago, so I have some experience of a few of the stages. It's definitely a full snow event and I'm sure it has a rightful place on the WRC calendar. We will be aiming to get our championship off to a proper start after the disappointment and challenges of Monte, targeting a more representative result for ourselves and the team."
Crew Notes: Craig Breen/Paul Nagle (#42 Hyundai i20 Coupe WRC).
Arctic Rally Finland marks first event of the 2021 season for #42 crew
Irishmen looking to get their championship off to a positive start
Breen said: "I am thrilled that Paul and I get to start our 2021 championship at a brand-new event for the WRC, a rally that is going to be an amazing adventure for us all. We can be quite sure that we will have cold weather and big snowbanks at Arctic Rally Finland. It's important for Paul and me to start our season in the right way. It will take a bit of time to get back into the swing of things again, but we can't wait for it."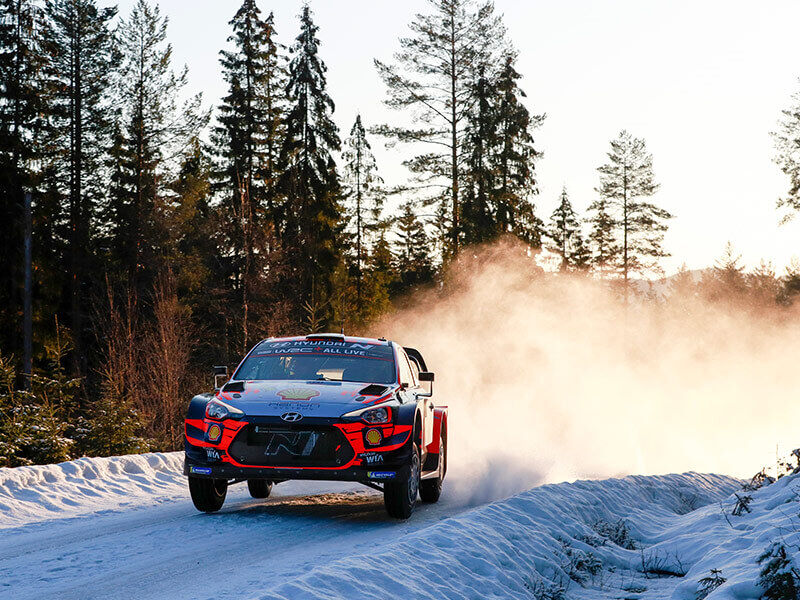 Weekend at a glance.
After an early Friday morning shakedown, Rally Arctic Finland kicks off with two passes of Sarriojärvi (31.05km), with the second attempt taking place in the dark of night
Saturday's itinerary covers almost 14 hours, with two runs of Mustalampi (24.43km), Kaihuavaara (19.91km) and Siikakämä (27.68km) split by a 30-minute Flexi Service
The debut Arctic Rally Finland comes to a close on Sunday with two passes of Aittajärvi (22.47km)
Ready to take the next step?