2024 IONIQ 5: Power for all
2024 IONIQ 5 brings enhanced line-up, and more affordable range-opener
Range & efficiency benefits of heat pump, battery heating system and battery conditioning for every variant
Choice of RWD or AWD for DYNAMIQ and EPIQ grades, with digital mirrors now offered for as an option on EPIQ grades
2024 IONIQ 5 is available now priced from $64,500 (MLP)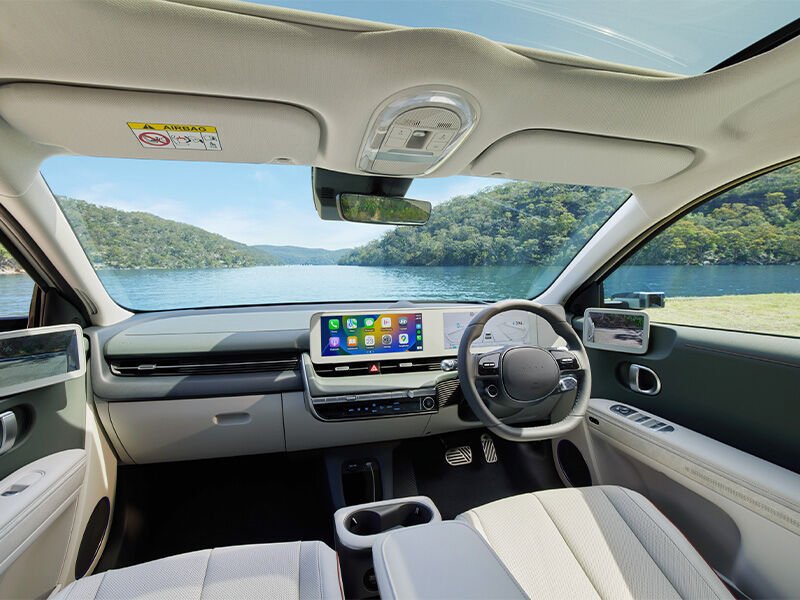 Introducing 2024 IONIQ 5 which is offered in a line-up enhanced to deliver maximum accessibility and value.
The 2024 range ushers in the most affordable IONIQ 5 ever, so more customers can enjoy the model's game-changing all-electric experience.
The new line-up also improves access to the government subsidies and stamp duty exemptions available in selected states and territories across Australia.
2024 IONIQ 5 now features a heat pump, battery heating system and battery conditioning as standard - for greater efficiency and driving range - and IONIQ 5 DYNAMIQ and EPIQ now give customers the choice of a RWD or AWD drivetrain.
The new entry model 2024 IONIQ 5 is now available with a Standard Range 58 kWh battery delivering 384 km of range (WLTP), or carryover Extended Range 77.4 kWh battery.
The 2024 IONIQ 5 entry trim also sees the debut of a new eco-friendly interior, with seats upholstered in a combination of eco-friendly wool blend yarn, paired with eco-processed leather bolsters. The Australian sourced 30% wool yarn and polyester blend seat coverings reduce CO2 in the production process by up to 24% compared to conventional polyester seat coverings.
Drawing on customer feedback digital mirrors, and new for 2024 digital centre rear-view mirror, are now offered as an option for EPIQ grade as part of the newly introduced Digital Mirror Package.
"An enhanced line-up for 2024 IONIQ 5 makes our multi-award-winning EV even more appealing and accessible to customers, accelerating progress towards our vision for clean mobility," said Hyundai Motor Company Australia Chief Executive Officer, Ted Lee.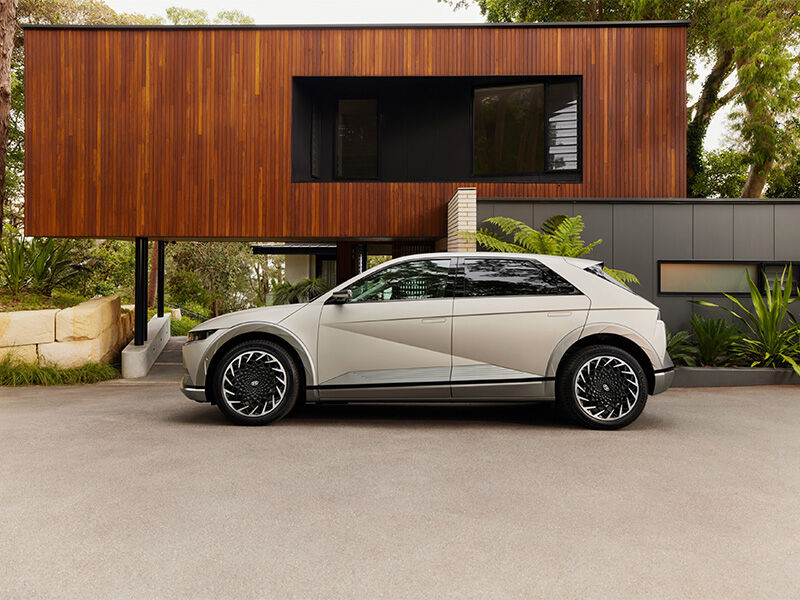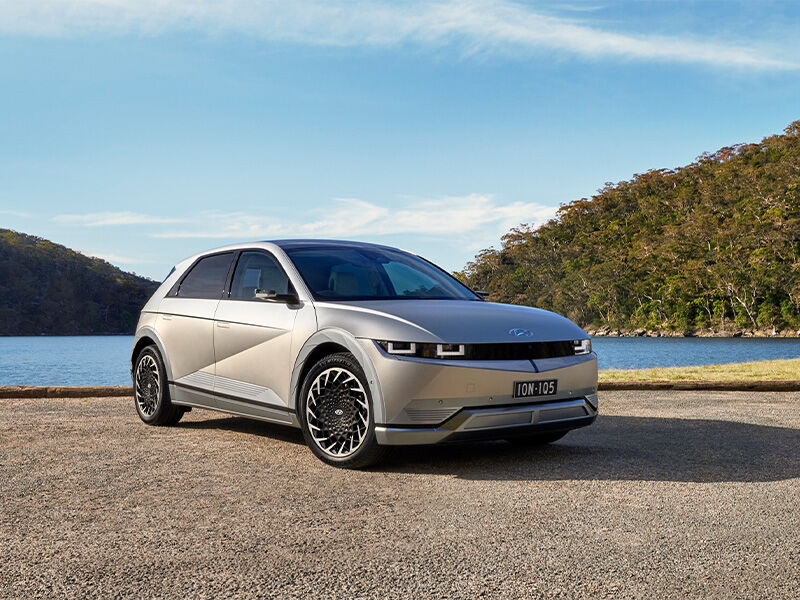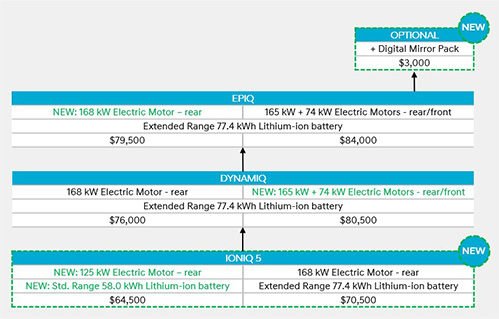 2024 IONIQ 5 CHANGES
Key Details
2024 IONIQ 5 is available in three trims - IONIQ 5, DYNAMIQ and EPIQ - with a heat pump, battery heating system and battery conditioning now standard across the range.
The new range-opening IONIQ 5 trim is available in rear-wheel drive with a choice of standard or extended-range battery.
DYNAMIQ and EPIQ trims are now available with a choice of RWD or AWD drivetrain, and the DYNAMIQ trim now includes 20-inch alloy wheels as standard.

Digital Centre Mirror (DCM)
2024 IONIQ 5 EPIQ trim vehicles equipped with the optional Digital Mirror Package will gain a new Digital Centre Mirror (DCM), in addition to Digital Side Mirrors (DSM).
This full-display digital centre rearview mirror uses a separate rear camera to give the driver a clear view behind the vehicle, without the obstruction of passengers, cargo or even heavy rain.
The DCM provides a 50-degree rear view angle, which is substantially greater than the 20-degree rear view angle of a conventional rearview mirror, and underpins greater safety when reversing.
The DCM reverts to a conventional electrochromic mirror (ECM) with the flick of a lever, can be adjusted for view height and brightness, and automatically lowers the image (along with the dipping side mirrors) when reversing, for a seamless experience.

Note: All prices are Manufacturer's List Price (MLP) and include Luxury Car Tax (LCT) where applicable. Price excludes delivery and on-road costs.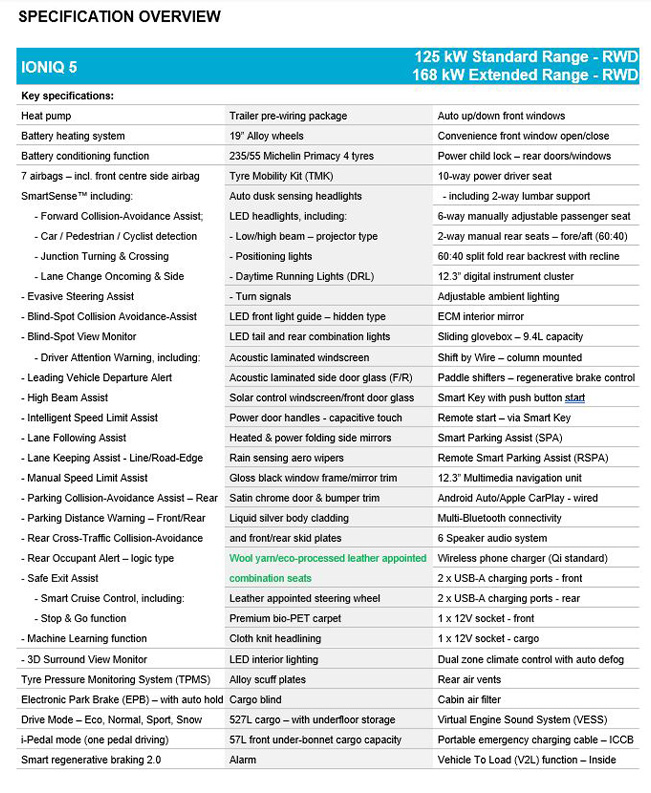 Ready to take the next step?