Good Design Gold for Hyundai
Summary
Hyundai has swept the 2021 Australian International Good Design Awards with three winning models in the Automotive and Transport Product category
The hydrogen fuel cell powered NEXO and long-range, ultra-rapid charging, IONIQ 5 EV have both won Good Design Award Gold Accolades
The progressive fourth-generation Tucson SUV was also recognised with a Good Design Award Winner Accolade
2021 marks Hyundai's fifth consecutive year of Good Design Awards success
The Good Design Awards are the highest honour for design and innovation in Australia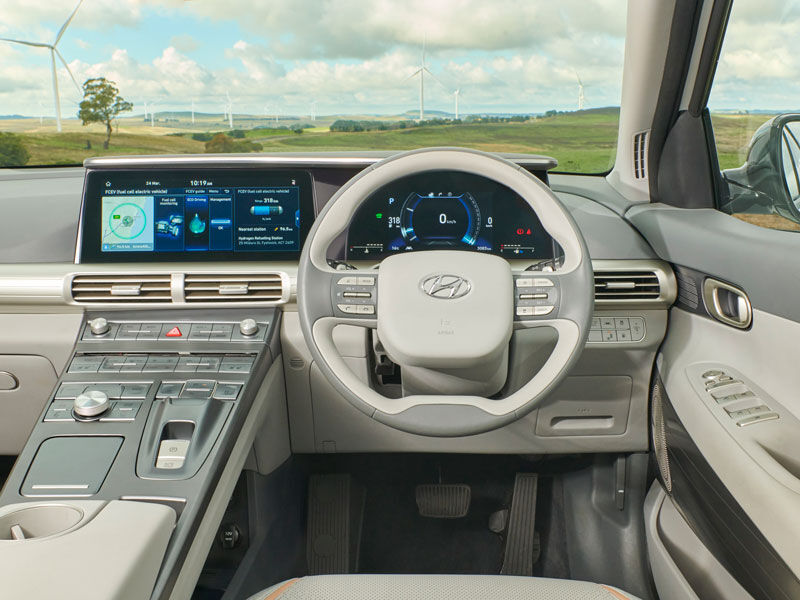 Hyundai has swept the prestigious 2021 Good Design Awards with winners in the Automotive and Transport Product category.
The long-range, ultra-rapid charging IONIQ 5 and hydrogen fuel cell electric NEXO have each received a Good Design Award Gold Accolade in recognition of their outstanding design and innovation.
Debuting the first application of Hyundai's Sensuous Sportiness design language on an SUV, the fourth-generation Tucson has also been recognised with a Good Design Award Winner Accolade.
The prestigious Australian International Good Design Awards are the highest honour for design and innovation in Australia and were announced today during the 2021 Good Design Awards Week (11-15 October).
Hyundai's outstanding 2021 Good Design awards tally continues a five-year winning streak.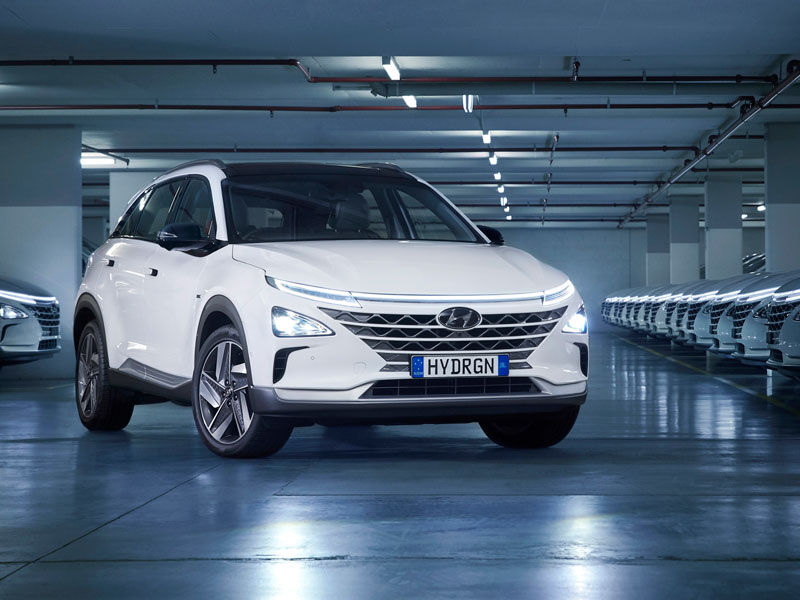 In 2020, i30 Fastback N was a Good Design Award Winner and in 2019 Kona Electric took out Best-In-Class for the Automotive and Transport Product category. KONA also received a Good Design Award Winner Accolade in 2018, whilst i30 was a Gold Winner in 2017.
"We are delighted to secure prestigious Good Design Awards accolades for IONIQ 5, NEXO and Tucson in our fifth consecutive year of Good Design Awards success,"
"It is particularly rewarding to be recognised for IONIQ 5 and NEXO which both represent Hyundai's position at the forefront of design, bringing to market a diverse and industry leading range of advanced eco-friendly powertrain technologies," - Hyundai Motor Company Australia Chief Executive Officer, Jun Heo

"It represents a step change in Hyundai design language and is a great example of how an EV drivetrain can liberate both exterior and interior designers."
- Jurors from a panel of more than 70 lauded IONIQ 5
The zero-emission IONIQ 5 is designed to redefine mobility through its advanced long-range, ultra-rapid recharge battery electric powertrain and cleverly packaged cabin.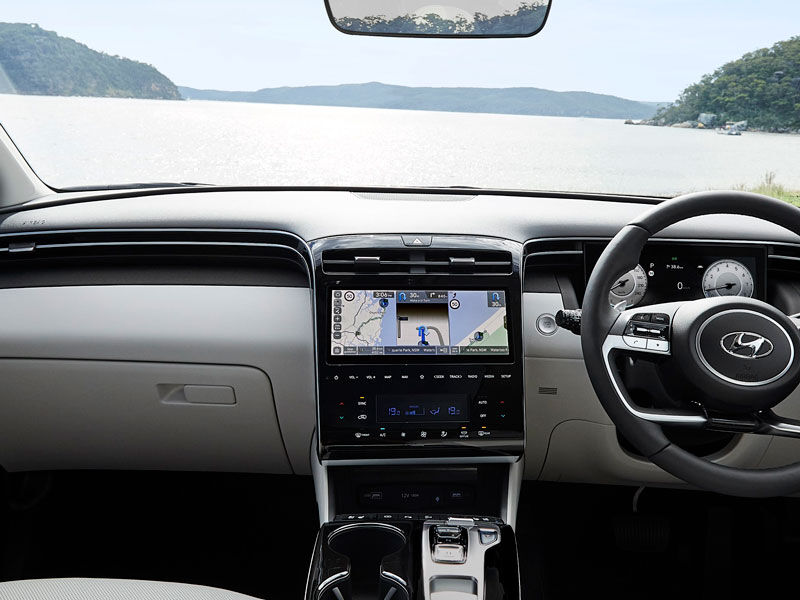 "The interior is fresh, hi-tech and light-filled, making good use of the extra packaging space afforded by its EV drivetrain," the judges said.
"Technical highlights such as ultra-rapid charging capability and impressive battery range show real advancement in terms of EV capability.
"The use of eco-friendly materials such as bio-paint and eco-process leather is also positive for the environment."
The panel also heaped praise on the zero-emission NEXO, the first hydrogen Fuel Cell Electric Vehicle (FCEV) to be offered in Australia.
"[It's] exciting to see the hydrogen fuel cell become a reality in an ADR-approved car for Australian roads. Love the use of materials and recyclables Hyundai is using and the drivetrain, of course, is its big pull-point in tech, sustainability and social impact," the judges said.
"Hydrogen fuel cell technology has enormous potential to clean up vehicle tailpipe emissions and is more attractive on some levels than a battery electric vehicle, notably because of the vehicle's superior range and rapid refueling times.
"NEXO is a fascinating vehicle technically and nicely designed in its own right."
Tucson, as the fourth-generation of a popular nameplate, applies Hyundai's 'Sensuous Sportiness' design language to create a futuristic family SUV that offers safety, comfort and advanced technology.
"The Tucson has come far in its four generations. This is the sportiest and most futuristic yet. There's no doubt this new design language significantly elevates the Tucson's image," the panel opined.
"This is also carried over to the interior which is light, airy and attractive with a clean, modern and uncluttered dash.
"It's clear the exterior designers in particular, have been given a good deal of latitude with this model to reinvent the nameplate and they've succeeded.
"Sustainability is addressed fairly well with 70 percent of the vehicle by weight being recyclable, including various plastic components. Hyundai's near term target of 95 percent recyclability for its vehicles is laudable."
"Receiving an Australian Good Design Award is testament to embedding design excellence at the heart of a product, service, place or experience," Good Design Australia Chief Executive Officer, Dr. Brandon Gien said.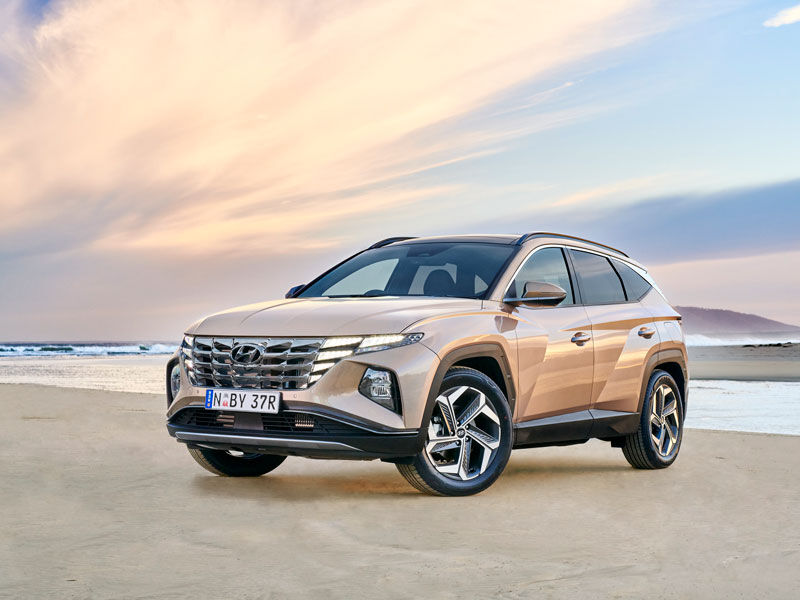 "Although 2021 continues to be another challenging year, it is incredibly inspiring to see designers and businesses working together to find innovative, customer-centric design solutions to local and global challenges and to see them recognised and rewarded for their efforts through these prestigious Awards.
"The standard of design excellence represented in this year's Awards is the best I've ever seen in my 25 years of running these Awards, an encouraging sign that the design sector is flourishing," Dr. Gien said.
The 2020 Good Design Awards jury evaluated each design from a record 933 submissions against a strict set of criteria, across 12 design disciplines and 30 subcategories.
To earn recognition, Good Design Award entries had to demonstrate outstanding design and innovation under the banners of Good Design, Design Innovation and Design Impact.
Good Design Australia and the Good Design Awards.
The Good Design Awards are conducted by Good Design Australia, an international organisation established in 1958, which is committed to promoting the importance of design to business, industry, government and the public in creating a better, safer and more prosperous world.
The annual Good Design Awards for the best new products and services in the Australian market recognise excellence in architectural design, precinct design, engineering, fashion, digital and communication design, and reward new and emerging areas of design including design strategy, social impact design, design research, and rising talent in the Next Gen category.
Ready to take the next step?