Hyundai Australia joins forces with
the Melbourne Renegades as the
club's Official Vehicle Partner.
Hyundai Motor Company Australia have signed a two-year partnership agreement with the Melbourne Renegades as the Official Vehicle and Training Partner.
The partnership agreement will see Hyundai integrated across both the Renegades' WBBL and BBL programs for the upcoming 2021/22 and 2022/23 seasons.
"Hyundai Australia could not be more thrilled to make our debut in the Big Bash League as official vehicle and training apparel partner of the Melbourne Renegades," - Hyundai Motor Company Australia Regional General Manager in Victoria, David Rodda, said.
"As a brand committed to enhancing the lives of all Australians with industry-leading automotive technologies, there was an undeniable synergy with the Renegades' appeal to families and local communities."
"We look forward to powering the Melbourne Renegades to continued success over the coming seasons."
As part of the partnership, Hyundai will feature as the Renegades' official W/BBL player training apparel partner, with their logo to feature on the sleeve of WBBL and BBL training uniforms – and also on the Renegades' WBBL playing pants.
"We're really excited to be announcing this new club partnership with Hyundai Motor Company Australia," Melbourne Renegades General Manager, James Rosengarten, said.
"Hyundai is a leader in its industry with a strong standing not just in Australia, but worldwide, and we're delighted their first appearance in the Big Bash will be as part of the Renegades family."
"With a reputation for innovation and breaking boundaries, there is a natural synergy between Hyundai and the Renegades."
"Hyundai will have a club-wide connection across both our WBBL and BBL programs, which is great, and we look forward to a successful partnership with their dealership network across Victoria."
Within Australia's top flight Twenty20 competition, the Renegades represent modern Melbourne – which is vibrant, diverse and progressive. The Renegades have a reputation for delivering entertaining, bold cricket in a world-class facility, where the rafters shake with the noise and passion of our fans.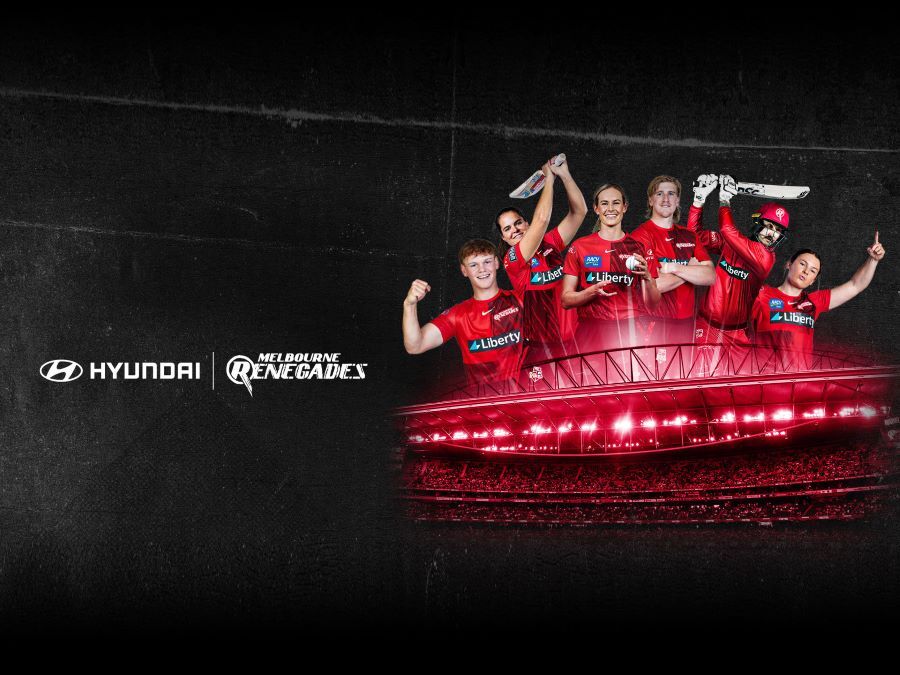 Ready to take the next step?