Why Hyundai
News
Issues
2019
Issue 02
SUV or Hatchback Which is right for you
SUV or Hatchback: Which is right for you?
All you need to know to make the best choice.
SUVs and hatchbacks are both fantastic options loaded with unique advantages for owners. The question is – which model best suits your situation and requirements?

That's where we come in. We want to help you to decide.

First of all, then, let's answer these simple but important questions: what is an SUV? And what is a hatchback?
WHAT IS AN SUV?
An SUV – the abbreviation for Sports Utility Vehicle – is a big car (sometimes with a four-wheel drive) designed for comfortable driving on most types of terrain. An SUV stands taller than other vehicles, allowing it to pass easily over rough terrain without scraping the underside. It's spacious, too, and usually seats five to seven passengers comfortably.

Benefits of SUVs include:

Better view of the road: Because an SUV stands taller than most vehicles, it offers the driver a high level (literally!) of road visibility.
More space: Again because of its size, an SUV is generally quite roomy in terms of both interior and rear storage. It often seats more passengers than a hatchback; or at the least, it can seat passengers more comfortably.
Ground clearance: The height of an SUV allows it to glide over rough and bumpy terrain more easily, which is great if you live in an area that requires off-road driving.
WHAT IS A HATCHBACK?
A hatchback is a smaller vehicle with a boot located directly behind the rear passenger seats, but still in the main body of the car. It's distinct from a sedan, which has a boot that projects out of the body in a separate compartment. Hatchbacks are smaller than SUVs, and usually hold four to five passengers.

Benefits of hatchbacks include:

Fuel efficiency: A hatchback is smaller and is thus generally more fuel efficient than an SUV.
Running costs: There are cost factors to consider beyond fuel, too; for example, a hatchback will have smaller tyres than an SUV, which means they will cost less to replace.
Pricing: Hatchbacks are usually cheaper than SUVs when buying new, and in some cases they may even depreciate in value more slowly over time.
HYUNDAI SUV COMPARISON.
If you have a large family, or want to take advantage of the visibility, ground clearance and space benefits offered by an SUV, Hyundai has a range of stylish and technologically advanced models.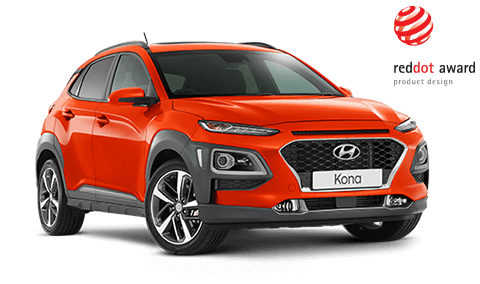 Hyundai Kona: If you're looking for a smaller-sized SUV aimed at urban living and an active lifestyle, the Kona is the vehicle for you. It seats five passengers, comes in a range of vibrant colours, and is designed with independence and fun in mind.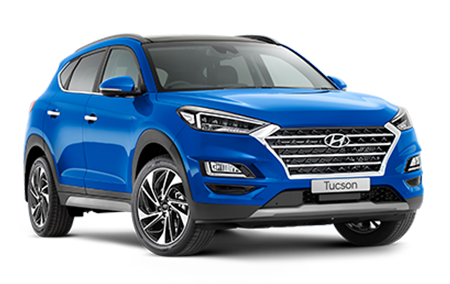 Hyundai Tucson: If you're looking for a 5-seater SUV that's more heavily focused on durability, performance and comfort, the Tucson effortlessly ticks all of the boxes. It looks amazingly stylish, has plenty of space inside, and still navigates city streets with ease.

Hyundai Santa Fe: For larger families looking for maximum safety and effortless style, the Santa Fe leads the way in its class. It's the perfect 7-seater SUV, boasting industry-first technology, luxurious design, and endless space and comfort.

Click here to learn more about the Hyundai Santa Fe.

Or check out this video highlighting Santa Fe's performance, key features and expert reviews.
LEARNING TOWARDS A HATCHBACK?
Hyundai has you covered there, too.

If you'd prefer something a little more compact, or something that will set you back a little less – both now and in terms of ongoing running costs – then you may opt for a hatchback. Again, Hyundai has a range of outstanding models.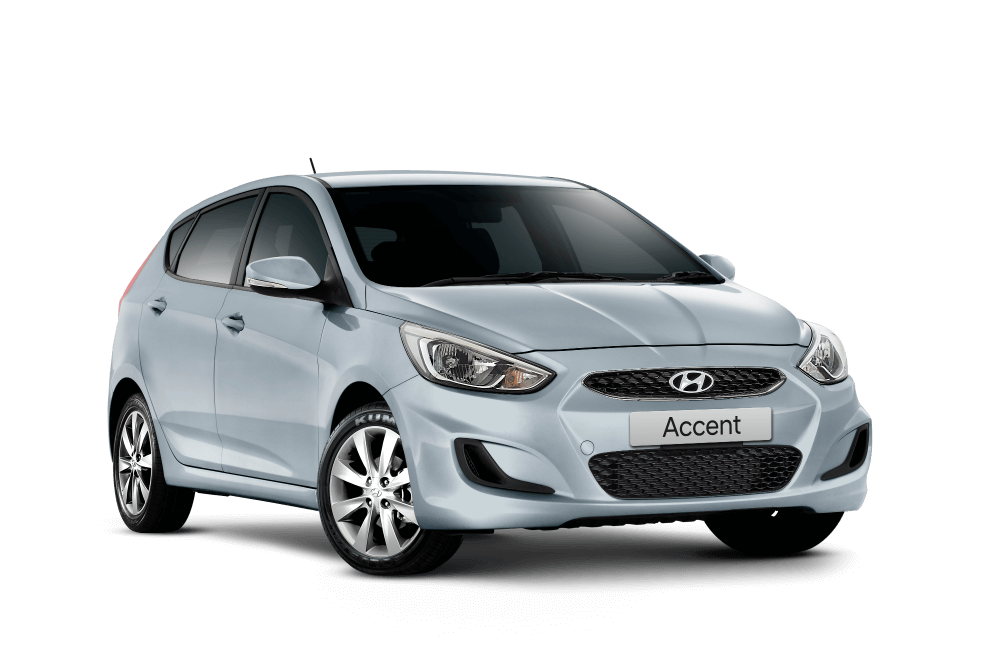 Hyundai Accent hatch: Everything you could ask for in a small car. The Accent scores high in practicality, value for money and fuel economy without sacrificing style, comfort and technology. It's a head turner in every sense.

Click here to learn more about the Hyundai Accent.

Hyundai i30 hatch: The multi-award-winning reinvented i30 features leather-appointed interiors, state-of-the-art technology and powerful performance with high fuel efficiency. It's the perfect car if you're looking for a balance between comfort and responsiveness.

Click here to learn more about the Hyundai i30.