How green are electric vehicles?
Modern electric cars produce significantly fewer planet-warming exhaust pipe emissions than most cars with internal combustion engines. Electric vehicles are greener over time too, despite the more emission-intensive battery manufacturing process. Various aspects of the eco-balance sheet are addressed below.
Greener than you might have thought.
Fully-electric vehicles allow for 100% exhaust pipe emission free driving. Therefore they play an important role in reducing global carbon emissions. A study published by the think tank; The International Council on Clean Transportation, found that the overall carbon footprints of electric vehicles are smaller than those of traditional vehicles with internal combustion engines. Find out more below.
Life-cycle greenhouse gas emissions (g CO2/km)
The International Council on Clean Transportation (ICCT) is an independent nonprofit organisation founded to provide first-rate, unbiased research and technical and scientific analysis to environmental regulators. 
Their study, which is referenced above, looked at the overall product lifecycle greenhouse emissions of different types of powertrains. When you look at the results portrayed in the bar graph here, you can see that an electric vehicle can have a smaller overall carbon footprint than traditional petrol and diesel cars – in spite of the fact that its energy intense battery emits more CO2 in the manufacturing phase than an internal combustion engine.
So, the more renewable energy is used to produce and charge electric vehicles and the more batteries are recycled, driving an electric vehicle becomes even more eco-friendly.

Manufacturing
Manufacturing & Recycling.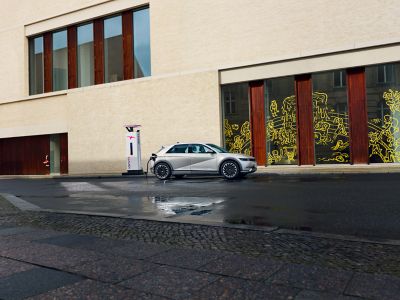 The carbon impacts of producing the actual car are pretty even when comparing electric with traditional cars. 
However, producing the powerful batteries that take you as far as you want to go is a very energy-consuming process, starting with the mining of raw materials such as nickel, copper, cobalt, graphite and rare earth elements like neodymium and lithium.
Overall, the energy to build a car is far less than the energy used to run it over its life. This means by the time an electric vehicle is just a few years old, it has offset its manufacturing deficit.
An international initiative.

RE100, which stands for 'Renewable Energy 100 Percent', is a global initiative led by the Climate Group bringing together the world's most influential businesses committed to 100 % renewable energy. Members are required to submit mid-to-long-term renewable energy power securing plans within a year after joining. Hyundai has been a member since 2021.
Conversion to renewable energy.

An important milestone in our carbon neutrality plans is the shift toward using 100% renewable energy in all our manufacturing plants worldwide by 2045. 
A net-zero automotive parts supply chain.

A significant driver of Hyundai's competitiveness in the electric vehicle sector is our network of outstanding parts suppliers.  Hyundai will continue to monitor and support all partners in their own carbon neutrality journey, providing guidelines, education and creating a cooperation program for our entire supply chain, including raw materials. 
Beyond eco-friendly: smart plants.

The Hyundai Motor Group Innovation Center in Singapore (HMGICS) will serve as a hub for creating an innovative mobility ecosystem and research on the mobility-related value chain, including vehicle delivery, test-driving, and other services. HMGICS will evolve into a net-zero manufacturing hub through solar and hydrogen power generation.
Materials
Calling you to create a more sustainable world.
The engineers and designers who developed the IONIQ 5 felt compelled to do whatever they could to make a change in the world. The use of environmentally friendly and natural materials, for example, makes the IONIQ 5 less reliant on oil-based products. It's your turn now.
Sustainable materials in the IONIQ 6.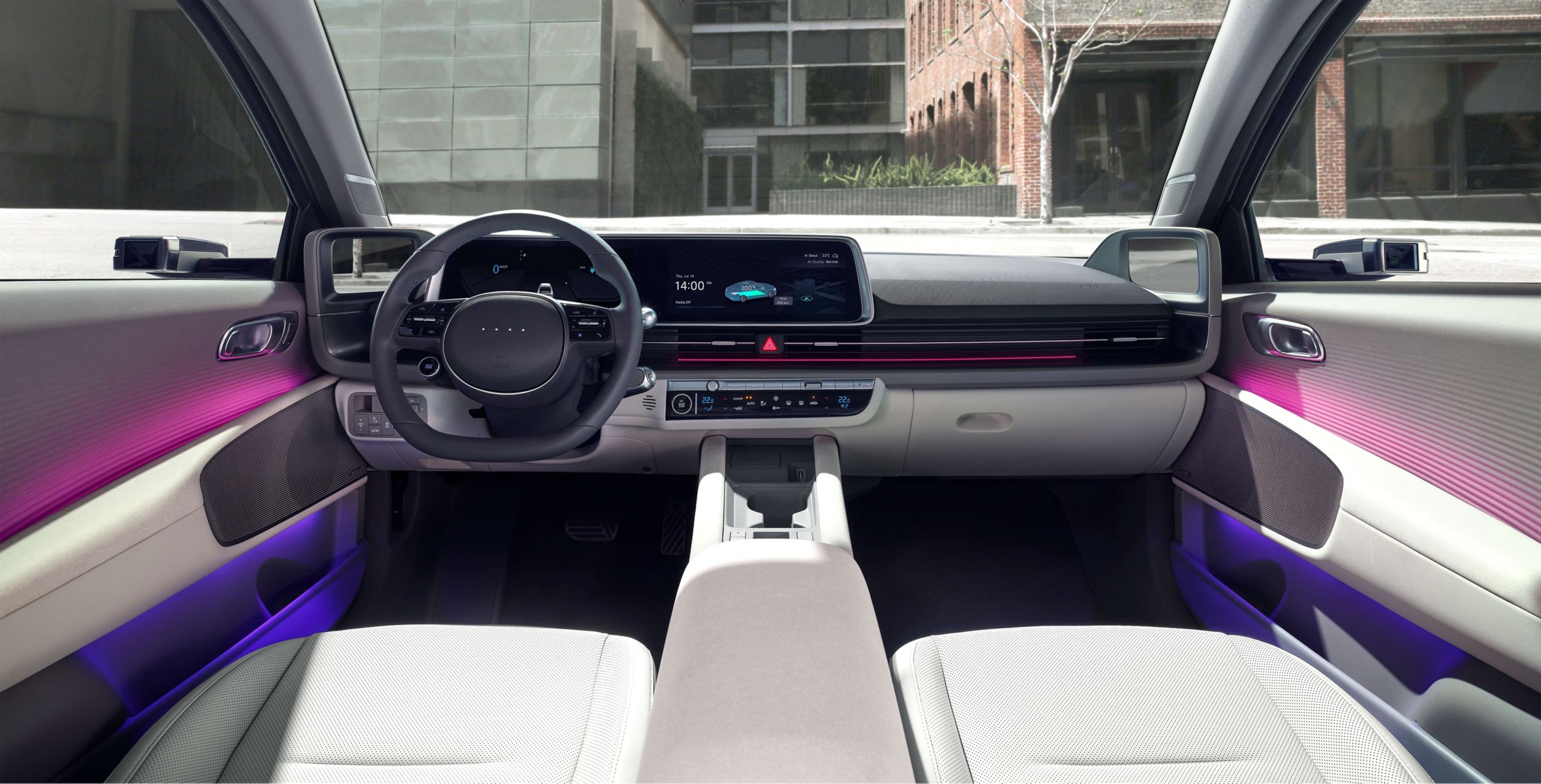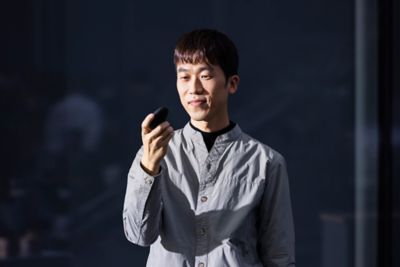 Using recycled PET bottles can inspire people to think about how products that are easily thrown away could be turned into something new. Of course, it would be better if PET bottles didn't exist at all.
Our electrified vehicles.
*Maximum range according to WLTP combined cycle. Specification dependent. Actual range will vary depending on factors including road conditions, outdoor temperature, driving style, use of climate control and battery condition.
**350KW ultra-fast charger required for quickest charge times - chargers are currently available on selected arterial routes – see Charge myHyundai map for details. Not currently available in Northern Ireland.
Hyundai test data for comparison purposes. Actual time will vary and is dependent on several factors including battery temperature, condition and age, ambient temperature and the power provided by the charger. Charge time increases in cold weather and if battery temperature activates safeguarding technology.
In optimal conditions, the latest IONIQ 5 is capable of accepting power at up to 240KW and IONIQ 6 at 220KW.