Enjoyable experience
Buying your Hyundai is just the beginning. We're always thinking about how to make owning a Hyundai an enjoyable, worry-free experience, throughout the whole period of your ownership.
Here, you can find all you need to know as a Hyundai owner, from where to find the perfect accessories to servicing, our unlimited mileage 5 year warranty and even how we can help if your car is involved in an accident.
Hyundai Quality Service.
Our Hyundai trained technicians will care for your vehicle using the latest equipment whilst completing any recommended software updates.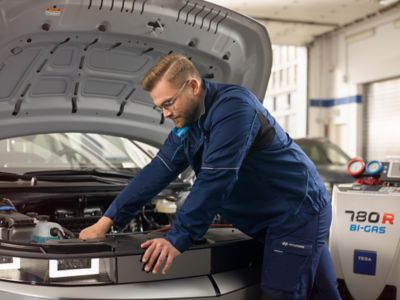 5 Year Unlimited Mileage Warranty.
Every Hyundai is built to the highest possible standards. We back that quality up with a 5 Year Unlimited Mileage Warranty so you can enjoy the things you love in life, without having to worry about your car. Enjoy the extra peace of mind that our industry leading warranty gives you.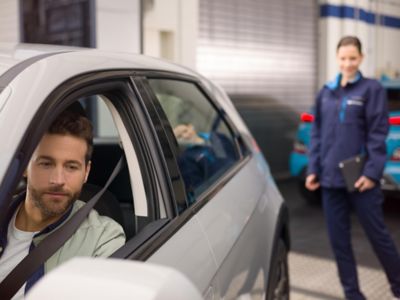 Hyundai Roadside Assistance.
The Hyundai Roadside Assistance is included in Hyundai's 5 year unlimited mileage warranty package when your car is serviced at an Authorised Hyundai Repairer in line with the service schedule. 
We even extend this offer of Hyundai Roadside Assistance to any Hyundai of any age when serviced at an Authorised Hyundai Repairer in line with the service schedule so no need to buy your own breakdown recovery separately.
You can take advantage of the extensive Hyundai Roadside Assistance services available throughout Europe by upgrading your coverage.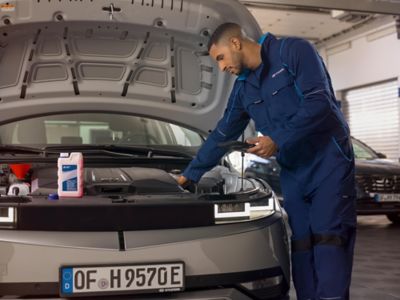 Hyundai MapCare
Hyundai keeps you on track with the Hyundai MapCare programme, which provides free annual map updates for 10 years from first registration.
Visit your local retailer or click below to download the latest updates.
Hyundai Genuine Parts
We only use genuine parts whilst offering you the reassurance of a 2 year unlimited mileage parts warranty.