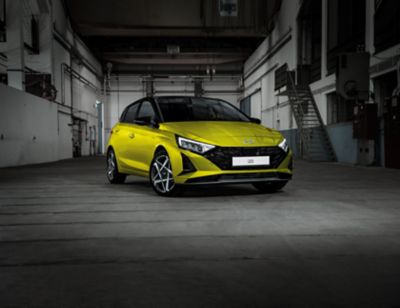 The vehicle shown is a prototype. Certain features, colours, materials, accessories and specifications may vary from the production model. 
Introducing the new i20.
Meet the new i20, which will hit roads with a refreshed, stylish design. The car's safety package and connectivity features belong to the most comprehensive packages in its class.
Highlights
Discover the new i20.
General Enquiry
For more details about the new i20 enquire below and your local retailer will get back to you with more information.
Pricing, Tech & Spec
If you'd like to have a detailed look at exactly what's included on the new i20, you can download the Pricing, Tech & Spec brochure below.