Add Front Park Assist[A1] to your Hyundai.
It's a great feeling when your amazing parking skills get you into a tight parking spot. What's not so great is the fear of feeling a thud up front because you pushed your luck an inch or two too far. But that's not something you have to worry about because you've added Front Park Assist to your Hyundai, which means just like your Hyundai, those warm feelings of accomplishment will remain intact. If you haven't installed Front Park Assist yet, it's not too late; it can be fitted at your next service.
What is Hyundai Front Park Assist?
It's a system of ultrasonic sensors we embed into your front bumper that will sound an alert in your cabin if any physical obstructions are detected in front of you. The system activates itself when you're travelling at low speeds, such as when parking.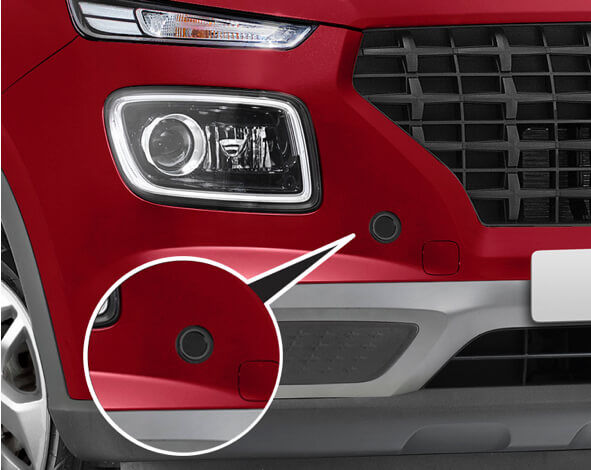 Why fit Genuine Hyundai Front Park Assist?
It's designed specifically to work with your Hyundai without interfering with your car's other SmartSense™ safety technologies.
Reduce the risk of accidentally damaging one of the most visible parts of your motoring investment and enjoy parking with confidence by fitting Front Park Assist to your Hyundai.
Image used for illustrative purposes.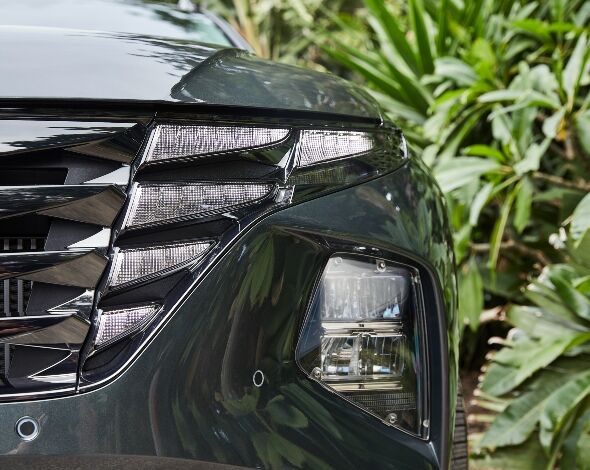 5 year accessory warranty[A2].
Front Park Assist sensors and module installed by an authorised Hyundai dealer include a 5-year warranty. So you're not only getting a brilliant parking assistant, you can rest assured knowing it will work seamlessly with the rest of your Hyundai.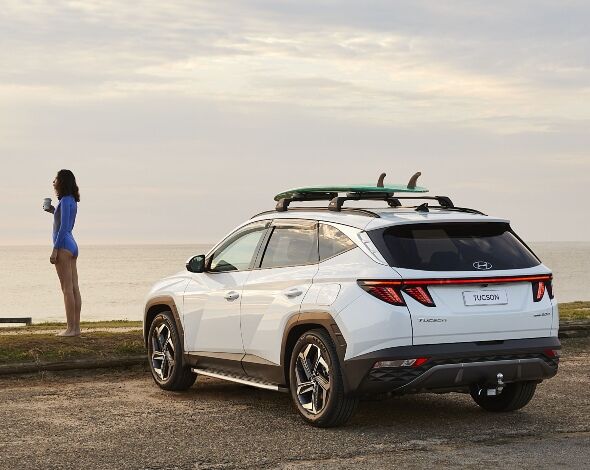 Disclaimers.
[A1] Front Park Assist is designed as a driver assist function only and should not be used as a substitute for skilled driving and safe parking practices. While the sensors monitor objects on approach, there may be occasions where blind spots affect the sensitivity of the sensors and as a result the area into which the vehicle is heading must be visually monitored by the driver at all times while parking.
[A2] All Hyundai Genuine accessories are subject to 5 years warranty if purchased at the time of a new Hyundai and fitted by an authorised Hyundai Dealer. Visit here for full warranty terms and usage recommendations.