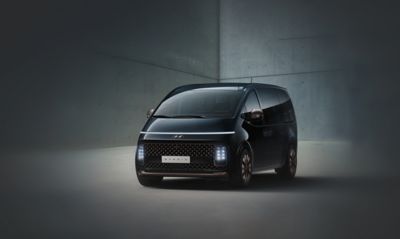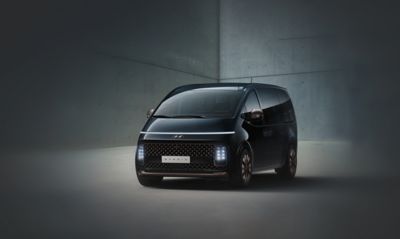 STARIA.
Hyundai's new multi-purpose vehicle .
Designed for both families and business.
STARIA provides next-level mobility solutions that make time in transit more accommodating, productive and worthwhile.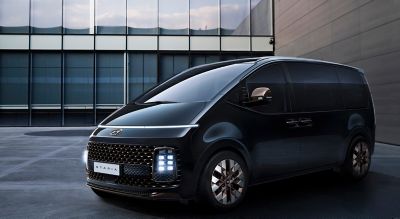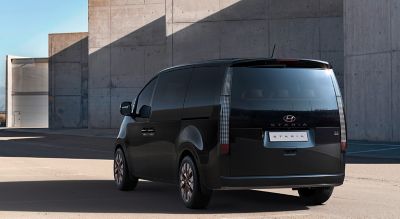 This model may not yet be available for sale in your country. Fuel consumption and CO2 values for this model have not yet been determined.  
Versality redefined.
Built to work smarter with a spacious interior and a flexible, easy-to-load cargo space, STARIA can do everything you need it to do. Lots of cargo? Or lots of passengers? Or both? You choose. Available as van, wagon or as our STARIA Premium model, with luxurious details and additional comforts, STARIA is built to serve a variety of lifestyles and purposes.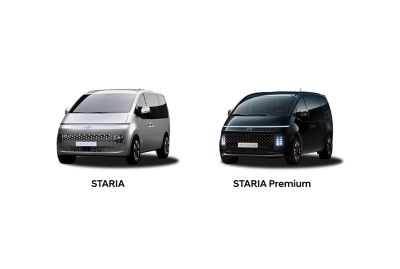 STARIA Premium
A new level of comfort.
STARIA's exterior presents a futuristic, pure, streamlined silhouette, defined by a fluid curve running from front to back, inspired by the halo that illuminates Earth's horizon during sunrise when viewed from space.
Interior Design.
Inspired by the lounge of a cruise ship, STARIA's interior provides a luxurious feeling and relaxed space. The vehicle's innovative design architecture, with lower beltlines and expansive panoramic windows, creates a spacious, stimulating environment for passengers.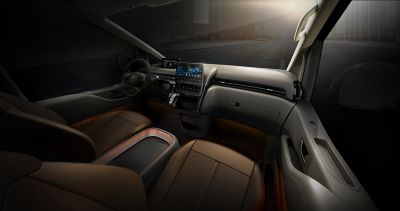 STARIA
Multi-purpose vehicle.
Available in multiple variants and seating configurations to meet diverse needs, STARIA offers a number of seating arrangements. For those in need of plenty of space, the STARIA is available in its van configuration as both a 3 or a 6 seater. Our STARIA Wagon configuration has been designed with passenger transport in mind, and has a 9-seater arrangement, making it suitable for both business and personal use. And even with all nine passenger seats in use, you still have 831 litres of cargo capacity.
Warranty
5-Year Unlimited Mileage Warranty.
Like every Hyundai, STARIA is built to the highest possible quality standards. And we back that quality up with a 5-Year Unlimited Mileage Warranty so you can enjoy the things you love in life, without having to worry about your car. Enjoy the extra peace of mind that one of the industry's best warranties gives you – standard.