Charging has never been easier or more accessible.
It has never been easier to charge your electric vehicle or plug-in hybrid vehicle. Welcome to Charge myHyundai: a comprehensive and easy-to-use public charging solution that gives you access to over 260,000 charge points in 29 European countries.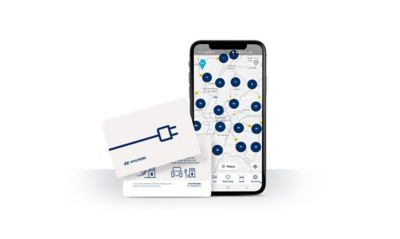 1 App. 1 Card. 1 Invoice. More than 260,000 Charge Points.

Access to more than 260,000 public charge points in 29 European countries
Cross border charging with one single contract through e-roaming
All charging sessions & invoices available in the Charge myHyundai web portal & app
Attractive tariff models to fit your needs
No more range anxiety
Attractive charging tariffs to fit your needs.
Charge myHyundai offers different tariffs so you can find the perfect fit for your driving and charging needs. All tariffs are designed to make charging convenient, efficient and simple, offering easy payment and a single, straightforward monthly bill. Find out more below.
Flex.

Do you usually drive rather short distances and do most of your charging at home? Our most flexible tariff gives you the freedom to charge whenever and wherever you have to – with no monthly subscription fees. Our recommendation for city commuters and plug-in hybrid drivers.
Smart.

Do you charge mainly at public charging stations? Benefit from discounted prices from a wide range of charging providers. The smart choice for long-distance and electric car drivers.
Easy.

Simplify your life with our Easy tariff. Enjoy full price transparency and peace of mind through standardized prices. You pay only one price, based on the charging speed (AC or DC).
Already more than 310,000 charge points.
With Charge myHyundai, we are offering our customers a comprehensive public charging service across Europe with eRoaming – which allows drivers to use multiple charging stations without the need for additional contracts with other providers. The Charge myHyundai web portal gives users access to the charging network map, product details, tariffs, invoices and account management.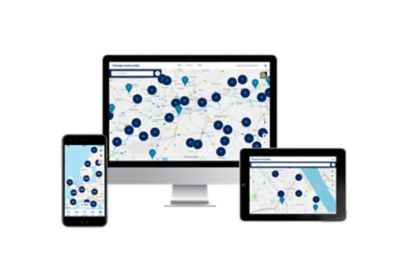 Get the app. Find a charger anywhere.
The Charge myHyundai experience can be enhanced through the Charge myHyundai app which is available for iOS and Android. With the Charge myHyundai app you can search for charge points, apply various filter options (such as plug type, charging speed, access type etc.) and even get real-time updates on charging fees and availability. The Charge myHyundai app also comes with navigation function and an intelligent route planner.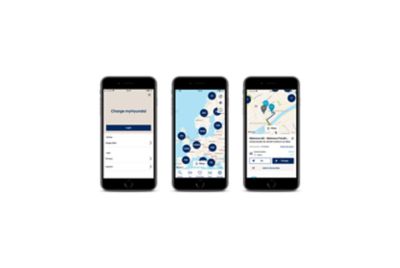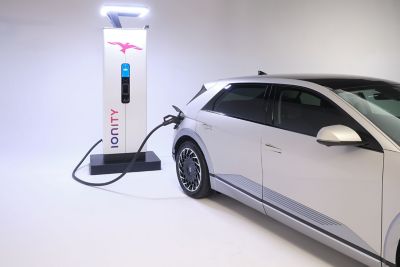 Fast charging your electric vehicle around Europe. With IONITY.
Access to Europe's leading, high-power charging network for electric vehicles.
High-power charging (HPC) network with a charging capacity of up to 350 kW
Soon over 400 charging stations along major European highways
Simple access & payment through Charge myHyundai