United and guided by humanity.
We exist to create sustainable, globally-aware choices for humanity. Our transformation from automobile manufacturing into providing complete mobility services signals the inspiring new direction our organisation is now undertaking.
Vision
Progress for humanity – our vision of the future.
At Hyundai, we believe progress only becomes meaningful when it is connected with a deep sense of humanity. Humanity unites us, makes us stronger. It guides us in our investments and drives our innovations. It's these principles that we live by, allowing us to strengthen our relationships, feel connected and get more from life. We are here to do the right thing, for humanity.
Brand Manifesto.
Our idea of future mobility is based on the strong commitment that we give to society. We are here to do the right thing, for humanity.
Our focus on humanity means we understand what people want in life. To get the most out of time we have.
We understand that time is the most precious commodity of all, the one thing money can't buy.
That is how life is not just about spending time, it's all about time well spent. Our purpose is to reinvent the 24 hours that we are equally given into quality time, making every moment truly worthwhile and rewarding.
This is our future mobility.
It's not about going from A to B, it's about the moments that truly matter.
Connecting people with quality time.
Progress doesn't happen by chance, it is shaped by history.
At the beginning, there was a man with the determination to give his country and his children a new perspective. That's why Chung Ju-yung founded Hyundai in 1947 – and that's what shapes us to this day. The name 'Hyundai' means 'modern times', deriving from the Korean word 'Hyun' which means 'modern' or 'present' and 'Dai' which refers to 'era' or 'generation'.
Mission
Building a sustainable future for all.
Our journey into the future will be both socially responsible and inspiringly innovative. Evolving to create connected mobile experiences, our transition into providing clean, sustainable energy, is helping to ensure a better world for the next generation.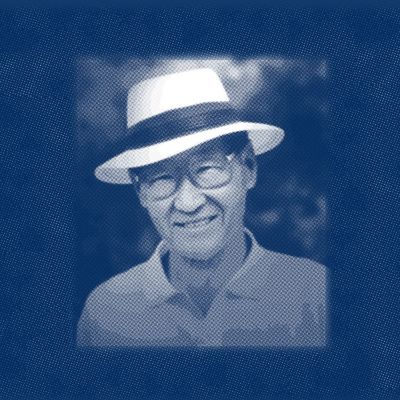 Our people succeeded because they devoted their enterprising spirits. They used the forces of other mind. Conviction ... creates indomitable efforts. This is the key to true miracles... Man's potential is limitless.
Inclusive, responsible & innovative.
Today's journeys are rapidly evolving into integrated mobile experiences. Tomorrow's evolution is inspiring our exhilarating journey into the future, which is driven by our attitude of inclusion, responsibility, and progression. This attitude defines our organization today. And drives our vision of tomorrow.
The future mobility technologies currently in development by Hyundai will allow people to pursue an innovative lifestyle and change the way we commute. We aim to create an ecosystem that connects all types of mobility – on the ground and in the air.
Actions
Our vision flows into everything we do.
Our vision of the future – Progress for Humanity – flows into every part of our business. And that vision is supported by our attitude of inclusion, responsibility, and progression that drives everything we do: from building cars and doing business to creating sustainable mobility solutions for a better tomorrow for us all. Because we believe that visions are only powerful when they inspire action.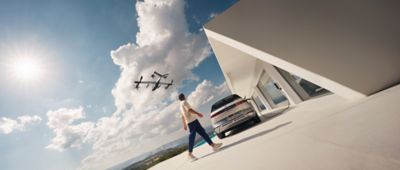 The broadest range of electrified powertrains.
As part of our journey to become climate neutral by 2045, we are proud to be the only manufacturer to offer every kind of electrified powertrain in our production cars. You can learn more about them below.
Putting our philosophy into action.