Next level electric performance.
Delivering exciting driving dynamics and an 800V battery system for ultra-fast charging2, this ground-breaking Electrified Streamliner delivers thrilling performance – built on a cutting-edge dedicated EV platform that is nothing less than a technological milestone.
Performance
Pick your power and range.
Depending on your mobility needs and performance wants, you can equip your IONIQ 6 with all-wheel drive or rear wheel drive.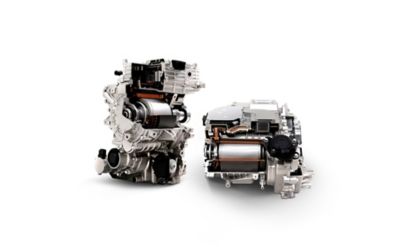 Customise your performance at the push of a button.
Create a personalised driving experience – IONIQ 6 gives you a wide range of performance parameters that you can adjust to suit your mood and the situation.
Steering power.

Steering mode sets the force required to turn the wheels. Select Sport for a sharper, tighter steering feeling with less force and quicker steering response than in Normal.
Power output.

You can set the motor output to:
Accelerator pedal sensitivity.

With their high levels of instantly available torque, electric vehicles really jump when you press the accelerator. IONIQ 6 gives you the option of setting the pedal sensitivity lower for a smoother and gentler ride. Choose from
Drive mode.

In the all-wheel drive (dual motor) version you can select between:

AWD (All-Wheel Drive)
Auto AWD
RWD (Rear-Wheel Drive)
E-Active Sound Design + BOSE.
The new sound of electric driving. Enjoy a more emotionally charged driving experience with e-Active Sound Design. This Hyundai first feature produces a virtual driving sound through dedicated controllers and the BOSE premium audio system for a more engaging driving experience. The optimum sound is tailored to the cabin considering variables such as speed, torque and the driver's acceleration.
Charging
Less waiting. More flexibility.
Equipped with an innovative 800V battery system for ultra fast charging2 times, IONIQ 6 is also compatible for 400V charging and AC charging.
High-end charging performance.
IONIQ 6 gives you a range of flexible charging possibilities. Add range at an ultra-fast charging station or charge fully at home overnight with an AC wallbox. Equipped with an innovative 800V battery system for ultra fast charging times2, it is also compatible for 400V charging and AC charging.
How often do you need to charge your IONIQ 6?
Move the scroll to see how many days you can travel between charges based on your average daily mileage (77.4 kWh battery capacity).
77.4 kWh
days
between
charges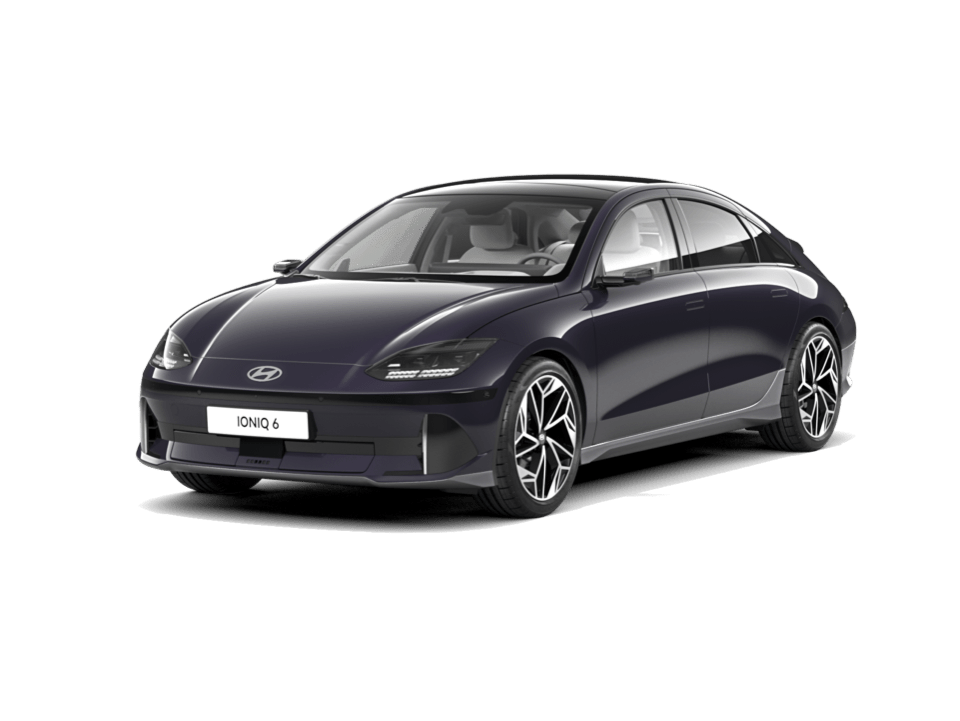 Just as there is a range of factors that affect the fuel efficiency of an internal combustion engine (ICE), the total electric driving range will be affected by the size of the battery, your driving style, the outside temperature, any passengers you are carrying and more.
---
Discover more of the IONIQ 6.