Hyundai Service Plans
As individual as you are
Hyundai Service Plans are designed around you and your individual needs. You can create a plan for any Hyundai model, any age and any mileage.
Add in our flexible payment options and the ability to cancel a plan at any time, and it makes Hyundai Service Plans truly individual and as unique as you are.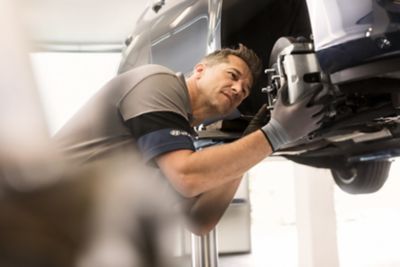 What's more, there's no interest rates, no credit checks and no finance agreement. 
Plus of course, as with every visit you make to one of our retailers, your Hyundai will be cared for by our expert technicians, using Hyundai genuine parts and diagnostics to help ensure a smooth and hassle-free servicing experience.
Hyundai Service Plans are created by you and for you – pure and simple. Configure your plan in just a few clicks or pop into your local Hyundai retailer.
There's plenty to like about Hyundai Service Plans:
If you drive a Hyundai, you're eligible for a Hyundai Service Plan.
Your individual service plan is not only based on your car but also on your driving life, annual mileage and how long you'd like the plan to last.
After you've found the right service plan for you, you'll have the choice of paying in full or spreading the cost with easily arranged, fixed monthly payments. No interest, loan or finance product required.
When we say fixed, we mean fixed! Inflation-proof pricing along with a full breakdown of what's included in your plan.
Expert servicing for added peace of mind
Your Hyundai serviced by Hyundai trained technicians using Genuine Hyundai Parts in line with the manufacturer recommended service schedule.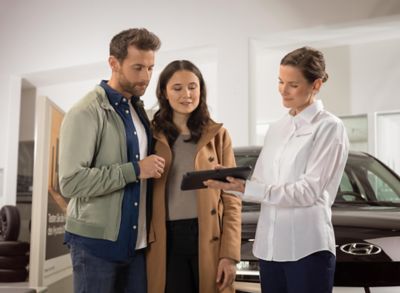 You're a few clicks from extra freedom
We want you to live your driving life to the full, from sunny day trips to the seaside to seamless school runs.
Wherever your driving life takes you, stay one step ahead with a Hyundai Service Plan. Get started by configuring your plan and receive a quote in just a few clicks.
Or, if you'd like to discuss your options, please contact your local Hyundai retailer for more information.