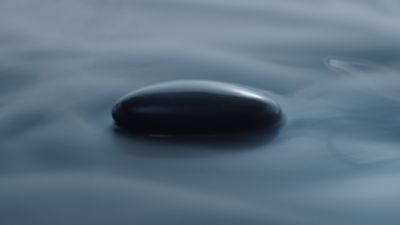 IONIQ 6.
Silhouette of the New Era.
Electrified streamliner.
Soon, very soon. The highly-anticipated world premiere of Hyundai's stunning new all-electric sedan is right around the corner. Sleek and unmistakably unique, the all-new IONIQ 6 is the silhouette of the new era of sustainable innovation.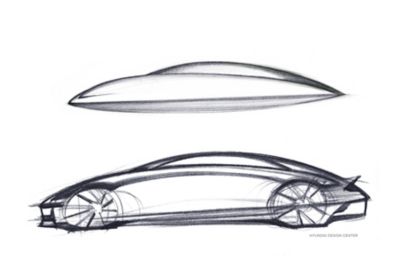 Get a sneak peek at the inspiration behind IONIQ 6.
Experience the inspiration behind IONIQ 6 in this video: the streamlined silhouette, the pure volume of the body, the technology and the possibilities of space: reimagined. Aerodynamic and emotional, the sweeping curves and smooth lines pay homage to the iconic streamlined vehicles of the 1920's and 30's – reimagined for today's sustainable mobility.
Streamliner
Discover the essence of streamlined simplicity.
Stay tuned. We'll be revealing a new detail of the IONIQ 6 here for the next 4 days. See you tomorrow.
IONIQ 6 has its roots in the Prophecy Concept EV.
The name says it all. When we unveiled the "Prophecy" Concept EV in 2020, we were very clear about one thing. Rather than being a pure concept, its name refers to the fact that this vehicle is a proving ground for ideas and features that will soon find their way into production vehicles. And two years later, IONIQ 6 is that prophecy come true.
Sensous Sportiness.

The application of Hyundai's Sensuous Sportiness design philosophy is evident in the voluptuous side section. It is cut by a clean and simple One Curve streamline which extends from front to rear with minimalist restraint. The dynamic, elegant boat-tail line created by the rear quarter panels appear to propel the form forward even when it is standing still.

Aerodynamic design.

The design provides excellent aerodynamics, a characteristic indispensable to EVs. The propeller shapes embedded in the wheels affirm this trait, compelling air to be drawn in and flow down the side of the body like water over a stone. The integrated rear spoiler complements this effect by harnessing downforce that aids stability when travelling at speed.
Spacious interior.

The interior of Prophecy underlines the advantages of using the stretched cabin of an EV platform. Instead of a conventional automotive interior, a lifestyle space of refinement and comfort provides customers with a warm welcome.