A successful partnership since 1999.
In celebration of the 2023 FIFA Women's World Cup™, Hyundai will launch a new Goal of the Century campaign that will unveil our vision to the world. We believe that awareness of social issues is needed to better the world, which is why we feel strongly about sponsoring this tournament. To get an inside scoop on the exciting news and stories of the coming weeks, keep reading and stay tuned to this channel.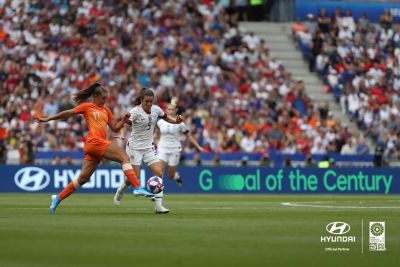 A shared love for football.
There's really nothing like the dedicated passion and comradeship in football and the way that football brings fans together from different nations! Over the years, our enthusiasm for football has led to countless partnerships with football clubs, players, and associations around the globe. In turn, these valuable partnerships have helped us to deliver the excitement of the planet's most popular game to football fans around the world.